NEWS
Meet 'American Idol's' 2012 Top 13 Contestants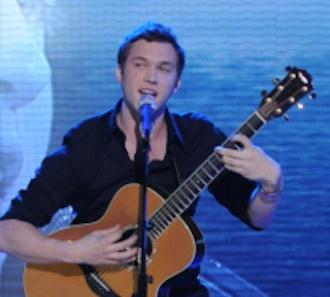 Article continues below advertisement
As for Jermaine Jones, well, he said it's all been "a very humbling experience." Gratifying actually since he added, "And it feels good that America appreciates what I am doing and appreciates my gift."
Another dreamer and America's Got Talent alum, Jessica Sanchez, said "it's unreal" to be on Idol! As for the judges, she remarked, "I love Randy, J. Lo and Steven all the same. I think Randy has given me the most positive feedback."
OK! NEWS: AMERICAN IDOL RECAP — 14 OF THE 2012 TOP 24 LIST ARE ANNOUNCED! WHO MADE THE CUT?
Hollie Cavanagh agreed: "It feels amazing. This whole experience is indescribable." She actually got coaching from her voice teacher, who told her one special way to delete negative thoughts. "You say, 'Cancel, cancel, cancel,' and then when you get it right, you say, 'Thank you, thank you, thank you!' It's kind of like a mental thing, but it works."
Article continues below advertisement
For Phillip Phillips, who has a girlfriend back at home who is rooting for him, the AI experience has all been "really crazy." He pointed out, "I don't really like being the center of attention, so it's weird."
Rounding out the contestants, HeeJun Han's entire family is rooting for him along with his girlfriend, Unis. "She worries too much because of my looks," he jests. "People come up to me... I am kidding."
Article continues below advertisement
As for Deandre Brackensick, he's becoming an overnight heartthrob! "I'm really not used to that, back at home, I don't get that much love." Although he got cut last year, he's happy to have made it this far in season 11.
So is Joshua Ledet. "I'm living my dream here, it's crazy!" he exclaimed. The self-proclaimed "male Christina Aguilera" said he can relate to her a lot. "She's a very soulful singer, she's amazing."
Shannon Magrane doesn't want to wake up. "Nobody pinch me!" she proclaimed. "Every 16-year-old girl wants to be here doing this and it's just one in a million."
OK! NEWS: AMERICAN IDOL WINNER KELLY CLARKSON SET TO MENTOR CONTESTANTS ON THE VOICE
As for Skylar Laine, coming from a small town to the bright spotlight of L.A. has been amazing. "It's so different... But I'm staying true to my roots."
Last and certainly not least, Jeremy Rosado said he took a breath and prayed, realizing he gave everything he had to give."I was so grateful and I went out there and I laid everything I had on them and I believe she J. Lo felt it."
We believe she felt it, too! Now that we've met the Top 13, who do you think will get eliminated next week and why?
Reporting by Gena Oppenheim