NEWS
Meet Nikki M. James, the New Eponine in Les Mis on Broadway!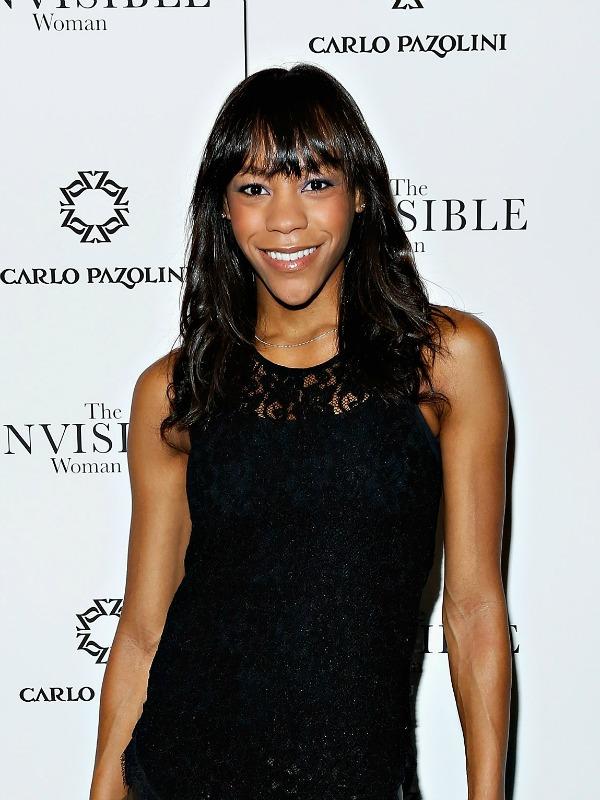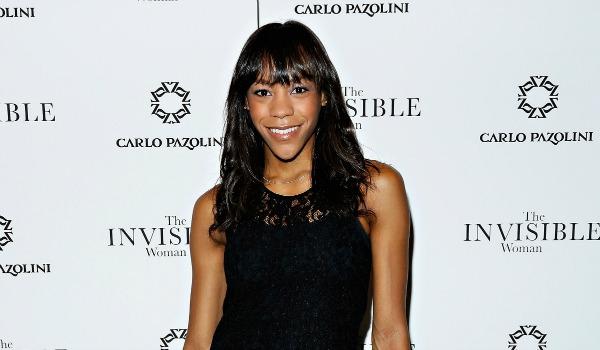 Nikki M. James has had a pretty stellar career already. She originated the role of Nabalungi in a little play called The Book of Mormon, for which she won a Tony Award. But now she's playing Eponine in Les Miserables, which returned to Broadway just a few weeks ago. James talked to OKMagazine.com about her favorite version of "On My Own," and being a big ol' musical theater nerd.
OK! News: Learn all about Carly Rae Jepsen's new Broadway gig.
Article continues below advertisement
OK!: How did you get your start on Broadway?
Nikki M. James: I am totally impatient, so waiting was not an option for me. I showed a serious love and affinity for musical theater from a pretty early age. My parents took me to see Cats when I was 5, and I sang at my kindergarten graduation. By the time I was 12, I had done a number of community theater productions, and I said to my mother and father, I want to be a professional actress! To which they kind of laughed and said, Okay, well, show us what that looks like. I went to the library, I did research, I put together a little presentation to my parents about what that would mean, how you get an agent. I had an agent by the time I was 13! I'm sure my parents didn't think it would happen like that.
OK!: What was your big break?
NJ: It's hard to tell, because I feel like big breaks happen a lot. You have mini breaks that take you to the next level. My big, big break was being asked to be a member of this reading of a musical, where they couldn't tell us the name of it, by the South Park guys in 2008. I'd already done a couple of Broadway shows, but little do I know that this show was going to be the best musical of the 21st century! And that I'd win a Tony award.
Article continues below advertisement
OK! News: Alanis Morrisette is getting her own Broadway musical! Get the deets.
OK!: And now Les Mis! Were you a fan of the play growing up?
NJ: Ab-so-lutely. laughs I don't know any musical theater girl, who was born anywhere in the 1980s, who isn't a giant fan of Les Miserables. It's epic, and the music is soaring. I personally own four separate cast albums, with the London cast, the 10th anniversary dream cast, the full symphonic recording. God, I love it so much. My mom and I saw it in '95, and we bought half-price tickets and sat in the mezzanine of the Imperial Theater, which is where I'm doing it now. I remember sitting there, being mesmerized, crying, my heart breaking. Since then, I have seen the show more times than I want to tell you! It's magical. Our first rehearsal, we started at the top of the show, with those big chords, dun dun, dun dun dun dun, and I immediately started crying.
youtube=https://www.youtube.com/watch?v=Gp8EDbzQYxo&w=560&h=315
OK!: What was it like to audition?
NJ: It was really surreal. You walk into the room and I meet Cameron Mackintosh, who is the single greatest Broadway producer of his generation, for sure. Andy Mientus Marius was sitting across from me in the waiting room, and he was holding something in his hand. I was like, What is that?! And he said it was a little crystal he carried for good luck. He told me what it meant, and I said, Will it work for me if I hold it? And he said I could give it a shot. He handed me his crystal, and I held it until they called my name. And now we're starring opposite each other every night! I have to thank his crystal more than anything else.
Article continues below advertisement
OK!: Now that you're playing Eponine, which is your favorite rendition of "On My Own?" Mine might be Katie Holmes on Dawson's Creek, but you may have a more high-brow version.
NJ: I have to YouTube that! I've never heard Katie Holmes do "On My Own." And I love Dawson's Creek!
WATCH: See Katie Holmes' latest cool fashion move!
OK!: In the first season, she sings it to make it clear that she is in love with Dawson.
NJ: I'm going to reference YouTube as soon as we get off the phone! My favorite is Frances Ruffelle in the original London cast recording. She's the epitome of Eponine. And the second would be my very own! I don't want to give myself short shrift here. Frances has a voice that's super powerful, but with some vulnerability in it, which is perfect for Eponine.
youtube=https://www.youtube.com/watch?v=hktaR4SZiVE&w=560&h=315
Article continues below advertisement
OK!: This is such an iconic role, but is there another part you dream of playing one day?
NJ: My list is long. At the top of it is Eliza Doolittle in My Fair Lady. It is one of my favorite movie-musicals of all time. I don't know that I'm soprano enough to play the role, so it's even more of a dream, but in a perfect world, that's what I'd be doing. When I was 12 or 13, I wanted to be Mimi in Rent. I'm getting a little long in the tooth for both of those roles, but with the magic of make-up...
PHOTOS: See the 100 funniest sports fan photos of all time.
OK!: With your incredible voice, what's your go-to karaoke song? And what are you listening to these days?
NJ: Because I sing for a living, I'm a terrible karaoke person. I never know if I'm supposed to sing for real, or sing for fun, so I often like to do songs that involve rap. I do Salt-N-Pepa's "Shoop" or anything from Lauryn Hill's album. Right now, on my iPod, what's playing most is Beyonce's latest album, and Pharrell's "Happy." You cannot listen to that song and be sad about anything!
What is your favorite Broadway musical? Did you ever see Les Miserables? Which version of "On My Own" do you like the most? Tell us in the comments below or tweet us @OKMagazine.