NEWS
Meet Todd Chrisley, the Star of New Reality Show Chrisley Knows Best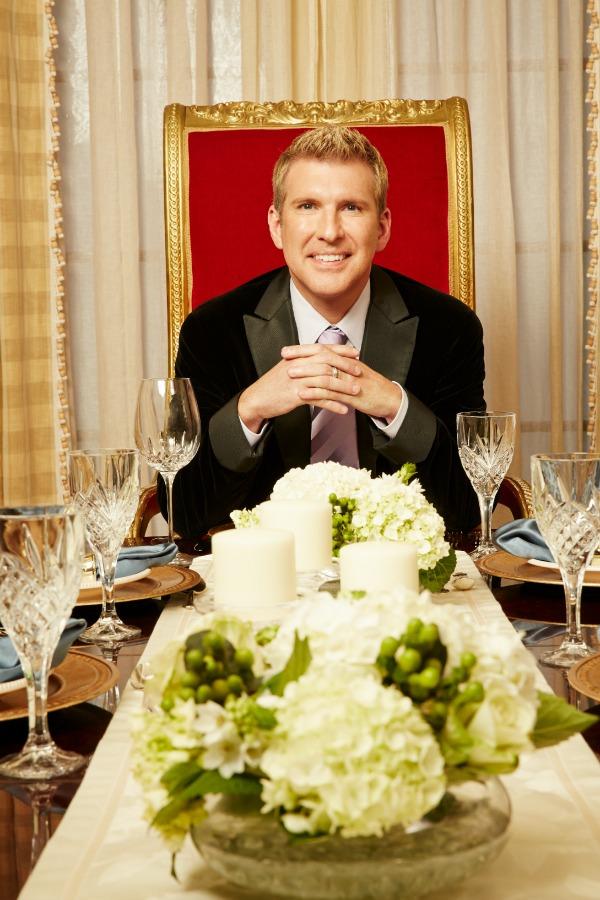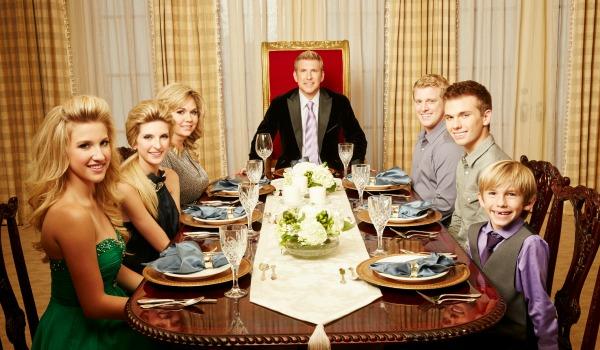 Reality television loves a crazy family. From the Osbournes to the Lohans to the Kardashians, there is no better format for a show than to follow a kooky gang of people bound together by blood. The latest offering is Chrisley Knows Best, which follows the strict patriarch Todd Chrisley, his wife, and their five kids at their Atlanta home. Todd stopped by OKMagazine.com with his son Chase to talk about the new show, and explain why families make for such good TV.
Article continues below advertisement
Watch: Another reality family, the Braxtons, talk about their new season.
OK!: Tell us about the concept of this show.
Todd Chrisley: The concept of the show is about family. It's about how my wife and I bring our children up, it's about what our beliefs are. At the end of the day, regardless of what transpires, we're all still a family at night. We all still love each other. And when one of us falls, the others are going to jump in there with them.
OK!: How did the show come about?
TC: I was approached by All3Media and Maverick TV. They said they felt like our family was a show, that there was something there. I always knew there was some crazy, but they felt like it was a show. They asked to do a sizzle reel, and I didn't know what that was. We agreed to it, and really it was okay if nothing came from it. It wasn't going to change my life. From the time they did the sizzle reel, my wife was diagnosed with breast cancer on march 5, then my father was diagnosed May 25, and passed away July 11. So we kept putting things off, because we had to deal with family. Then they came back and said, 'We've been wanting to stay away from you guys. But I just want you to know we presented this to ten different networks, and we have nine offers.' And so I thought, Wow, the world really does have a desire for crazy.
Article continues below advertisement
OK!: Define crazy! Why do you think your family is seen as crazy?
TC: I'm not sure if crazy is the proper term. I think we are truly full of life, and we are all very present in our day-to-day life. We are very invested in each other. And so I think when you put those seven different personalities, and do we always agree? No. But we agree that we love each other. Whatever the situation is, we'll work through it together. We'll end it together.
youtube=https://www.youtube.com/watch?v=sHc7DnzIs6I&w=560&h=315
OK!: People love judging parents. Are you ready for the judgment to come?
TC: I think that I have been judged my entire life, and so for me to be judged today is no different than being judged form the time I was in kindergarten. I'm not concerned about other people's opinions because their opinions are not my business. What I'm concerned about is the simple fact of, Did I do the very best today that I could possibly do, in every aspect of my life that I touched on today? Do I think I have a lot to say, and that you can learn something from the mistakes I've made? I do. I do. But the show is not about me teaching you to be a different parent than you are. The show is about letting you take a look inside another family, to see what works and what doesn't work. Some of my greatest successes have come from my greatest failures.
Article continues below advertisement
OK!: Why do people love judging parents so much?
TC: I think it's a deflection. If you can find someone in that corner, whose child did something, and you're in this corner and keeping what your child did very quiet, then that's the first person who will jump onto this one. Our sins are our sins. Our mistakes are our mistakes. And these children have been brought up every day of their lives, if they do something, what? Chase says, "Take responsibility." Who owns it? Chase: "Me." If you did it, you own it. I'm going to stand with you during good and bad. If I have to stand with you in bad, the rest of the world may not see me chew your *ss out, but rest assured you're going to have less *ss when I'm finished with you than when you started.
OK! News: Read our recap of the Keeping Up with the Kardashians season finale!
OK!: What was the reaction from business associates, friends? Were they nervous about you doing the show?
TC: I think it's been mixed. I think people that I do business with laughed and said, That's who they are. And then we have friends who don't know us but claim to know us. Like really, when did I sleep with you? I think I remember all whatever that number is. I don't think you fall in that category. I had some person who claimed we've had a relationship since high school. This individual was 34, I'm 46. I wouldn't have been in high school with her, did you do the math? So we've really not had a lot of negative, aside form the things you see in social media. We've had to sit down with the kids and say, you know who you are. We know who we are. We know the story isn't true. Do not worry about it. To thine own self be true.
Article continues below advertisement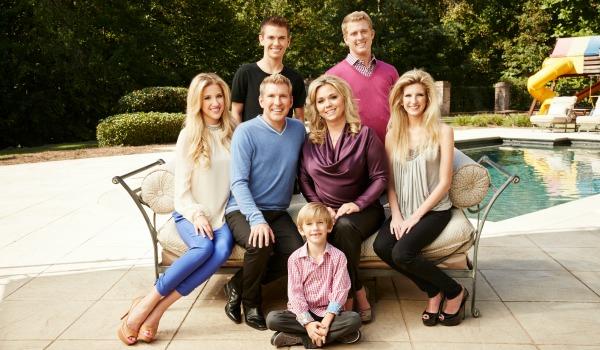 OK!: What is it like to see yourself on TV? I hate the sound of my own voice on tape recorders!
TC: We share that same sentiment. I now think that I understand a little bit more how annoyed my children must be. I'm like, really, you are such a douche bag. But at the end of the day, I don't watch it, because I live it. I was there filming it. Is there anything I would change about anything that has been released or filmed? Absolutely not. We signed up for a true depiction of what our life is.
OK!: What other reality shows do you watch, if any?
TC: Mmm, I don't. I don't watch a lot of reality television. My wife does, and my kids do. I certainly watch when my daughters are watching the Kardashians. I watch because I like to see how Kris handles various situations in her family. Chase watches it for which one? Chase: "Kendall." He watches for Kendall because he thinks she's the most beautiful thing in the world. Chase: "She is!".
Article continues below advertisement
OK!: Are you worried at all about becoming a reality star? Becoming recognized on the street?
TC: I try to be a very kind, decent, friendly, charismatic person. That's what my general nature is. I'm not afraid of being approached. Does it bother me for the kids, that are younger, that are not 46, that are not jaded to the world? Yeah, that others me a little bit. But again, it's my job and their mother's job to make sure they are good, strong, solid, decent human beings, and that they know how to treat each situation with respect and common courtesy.
Do you think you'll watch this new reality show? Why do people like watching families so much? What's your favorite reality show? Tell us in the comments below or tweet us @OKMagazine.