NEWS
Megan Fox: I've Only Slept With Two Men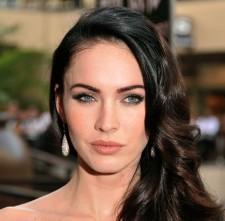 She's the sexiest starlet in Hollywood but that doesn't mean Megan Fox sleeps around, in fact, the sultry brunette says she's only had two lovers.
"I've only been with two men my entire life," she tells the UK edition of Harpers Bazaar magazine.
OK! NEWS: MEGAN FOX ADMITS "I HAVE NO CONFIDENCE"
"My childhood sweetheart and Brian Austin Green. I can never have sex with someone that I don't love, ever. The idea makes me sick. I've never even come close to having a one-night stand."
Article continues below advertisement
Rather than hitting the party circuit, Megan says her life revolves around Brian and his seven-year-old son Kassius.
OK! VIDEO: MEGAN FOX TAKES IT ALL OFF FOR ARMARNI AD
"I am a stepmother to the fullest extent. I have looked after Kassius since he was three and he has no memory of life without me.
"For some reason, no-one wants to look at me that way, but I am responsible (for him) and I've never struggled with that, from bedtime stories to the school run."
OK! NEWS: CHECK OUT OUR LIST OF THE MOST DESIRABLE WOMEN OF 2010
But in rare reflective mood Megan gets something else about her image off her chest: "My biggest regret is that I've assisted the media in making me into a cartoon character. I don't regret what has happened to me, but I regret the way I have dealt with it."
Megan's new movie Jonah Hex, a supernatural western features Josh Brolin and Michael Fassbender — as well as her first sex scene.
"I had on underwear and silicone covers that you wear over your breasts," she says. "My body parts are all I have left now that are only mine — the world owns everything else."