NEWS
Megan Fox Talks Marriage to Brian Austin Green in 'Cosmopolitan': 'We've Had Obstacles'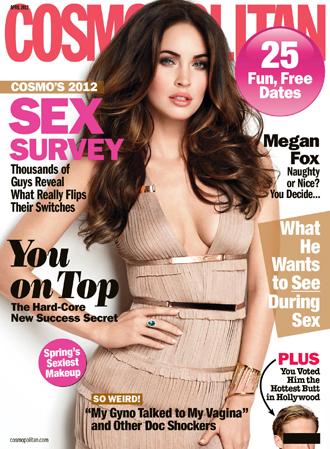 Article continues below advertisement
"It's because I have tattoos and I say curse words and, apparently, that's crazy. I think maybe I give off this energy of seeming like I don't give a f***, and that's misinterpreted," she tells Cosmopolitan magazine. "But I'm not wild."
Instead, Megan is married and has been for almost two years.
"I didn't know who he was, since I was too young for Beverly Hills 90210," Megan recalled of meeting Brian for the first time. "But the first time I saw him, I got butterflies. And the first time he casually touched me? There was so much electricity."
Megan's Cosmo cover hits stans Tuesday, March 6. You can also see Megan in theaters in the new film, Friends With Kids, on March 9.