NEWS
Meghan Markle And Prince Harry Are Expecting Twins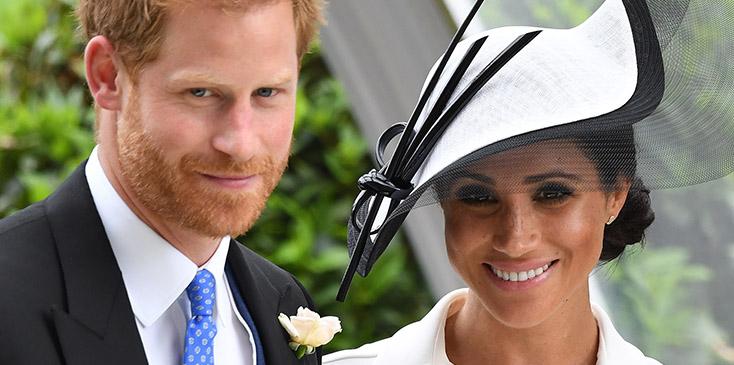 Article continues below advertisement
"They're just so over the moon with happiness!" the source continued. "They didn't expect it to happen so soon, and they were all the more giddy to learn they were having two — a boy and a girl."
Prince Harry has always wanted to be a father. He's previously said he "of course would love to be a dad." In November, he reiterated that fact, saying of himself and Meghan, "We'll start a family in the near future." And the former Suits star also confirmed that it was her "dream to start a family."
OK! previously reported that the newlyweds had been consulting with fertility specialists as far back as December. "Starting a family was at the top of the agenda," the insider revealed. They added that Meghan, 36, was considering in vitro fertilization. "She was aware that it might be difficult for her to conceive."
As soon as Kate, who welcomed Prince Louis in April, heard the news of Meghan's pregnancy, she started sharing her tips. "Kate is sharing tips on everything from concealing a baby bump at royal functions to her favorite prenatal workouts," the source said. "She's had access to the very best health experts throughout her pregnancies, so she's happy to let Meghan in on everything she knows."
Article continues below advertisement
In preparation for fatherhood, Harry, 33, is even meeting with a nutritionist and has taken up yoga. He's also being super attentive to Meghan. "Harry's been fussing over Meghan 24/7," the insider said.
In fact, Harry is even considering raising the kids in America to make his wife happy. "Meghan has made countless sacrifices to adjust to royal life," the source said. "He knows part of her heart will always be in California and he wants to ensure that the woman of his dreams — and the mother of his children — is content."
What do you think about Meghan and Harry expecting twins? Let us know in the comments!