NEWS
Mel Gibson & Oksana Grigorieva Call It Quits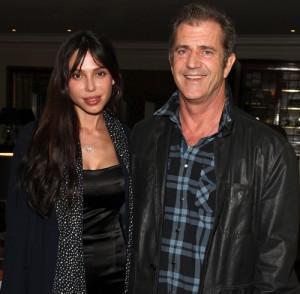 It seems Mel Gibson's and girlfriend Oksana Grigorieva, the mother of his five-month old baby girl Lucia, are over, sources tell OK!.  And Gibson family source close to the actor tells OK! that everyone in his camp is more than okay with the break-up.
"Everyone including Mel's ex wife Robyn are happy to hear that Oksana and Mel have split," the insider reveals to OK!. "Things just weren't working out. She was what he needed to get him to a better place, following his depression and legal problems last year, he is determined to stay in his daughters life and be a great father to her and support Lucia financially."
Article continues below advertisement
OK! NEWS: MEL GIBSON MAKES SWEET MUSIC FOR HIS GIRLFRIEND
Mel already has seven children with his ex-wife, a family that those close to him hope he will focus on once again.
"Mel's family is happy that the relationship is over," the family friend tells OK!,. "They felt like he forgot who he was for a bit and was so focused on Oksana and the new baby that he was missing out on important parts of his other seven children. It's good to have their father back in their lives."
OK! NEWS: MEL GIBSON CURSES AT A REPORTER LIVE ON AIR
Towards the end of Oksana and Mel's relationship his now ex-girlfriend would get "very jealous" over Mel have a continued relationship and friendship with his ex-wife Robyn.
The friend says, "They didn't speak for a while following the divorce but Mel has made it clear Robyn is the one person who will be his soulmate the rest of his life and understands him better then he knows himself. It drove Oksana crazy."
A rep for Mel has yet to reply to OK!'s request for comment.