NEWS
Melissa McCarthy Is Crying 'Embarrassing, Weird, Inappropriately Loud' Tears of Joy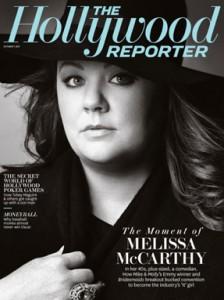 Article continues below advertisement
But Paul Feig, for one, loved it and clearly she also won over everyone else.
"My jaw hit the ground," Paul said of Melissa's audition. "I remember watching the first time, and we almost couldn't laugh because we were like: 'Oh my God. What is she doing? This is amazing.'"
With Bridesmaids behind her, Melissa is looking forward to working on a few other projects, like starting a production company with her husband, Ben Falcone, and becoming a fashion designer.
"To have the opportunity to start developing and being on the creating side of stuff, for me, is one of the most amazing and exciting things that's happened," she says. "I've been writing for 15 years, and now, suddenly, people are like, 'Oh, what's in that drawer?' It's like, 'Well, I'll show what's in the drawer.' "
At the Emmys this year, Melissa had a hard time finding the right dress to wear — so she designed one herself.
Article continues below advertisement
"I went into such an embarrassing, weird, inappropriately loud cry," Melissa recalls of finding out she would be hosting the show.
So what can we expect? Well, Melissa hopes she can get one of her favorite characters worked into a sketch.
"If I get Marbles on SNL, you can hit me with a bus right after that and I'll be OK."
In the future, you can catch Melissa in a few new movies — A dark comedy with The Help's Tate Taylor, a roadtrip comedy, the Knocked Up spin-off and Dumb Jock.
We can't wait to see more of Melissa!