NEWS
Meredith Vieira Shares Life Changing Career Advice Every Woman Needs to Read!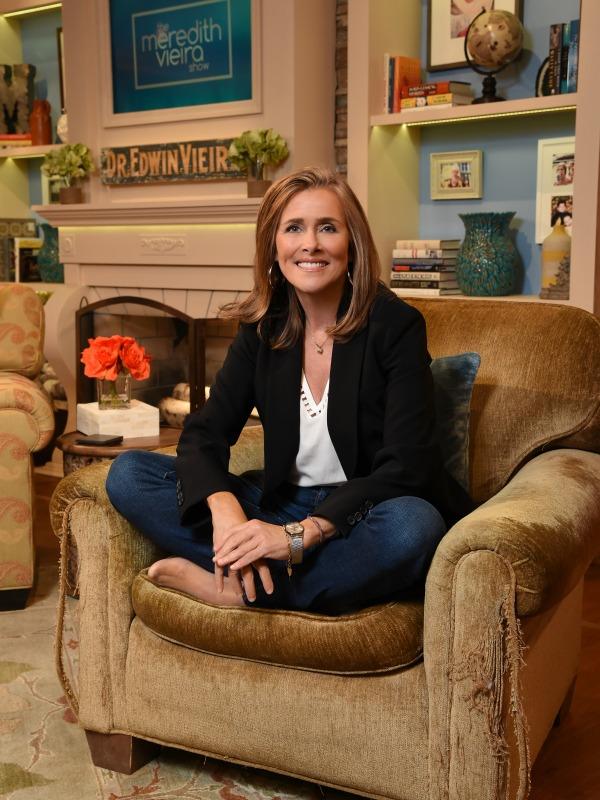 Last week, OKMagazine.com was invited to a taping of the brand new daytime talk show—The Meredith Vieira Show! We were so psyched to hang out with the smart, witty and FUN Meredith Vieira as we loved watching her on The Today Show, The View and 60 Minutes to name a few! Meredith's talk show is meant to be uplifting and entertaining—and feel like you're hanging out with Meredith in her own home. Which you kinda are since that's what the set is designed to look like—she even conducts her interviews from an arm chair she took from her living room!
Article continues below advertisement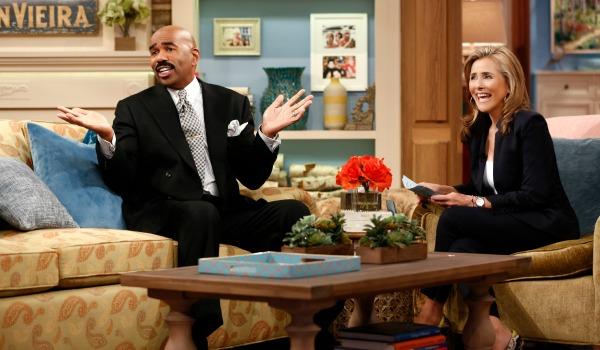 On set the day we were there was the always hilarious Steve Harvey as well as a heartfelt surprise for a mother and son looking to better their lives. It was a blast to be in the audience—but hanging with Meredith after the show was the biggest treat. She opened up about the responsibility she feels having a show with her name on it and how she's figured out the mystique of the work/life balance. Read on because her words of wisdom are ones you need to cut out and carry with you!
OKMagazine.com: Congrats on The Meredith Vieira Show launch! How does it feel?
Meredith Vieira: There's this build up and build up to your premiere and then this automatic letdown when it's done and then this realization I have to do this 179 more times . . . we have 180 shows all together!
OK! News: Lauren Conrad is Married!
OKMagazine.com: What is different about doing a talk show versus the other shows you've been on?
Article continues below advertisement
MV: It's got my name on it which is not what I really wanted—I said, 'Put someone else's name on it!' laughs So, there is a greater responsibility in that sense—good and bad. And when I walk out here I know it's the show that I wanted to do and no one is forcing ideas upon me. They are ideas that I believe in. But this is a big staff that relies on us and works really hard so I can't screw this up.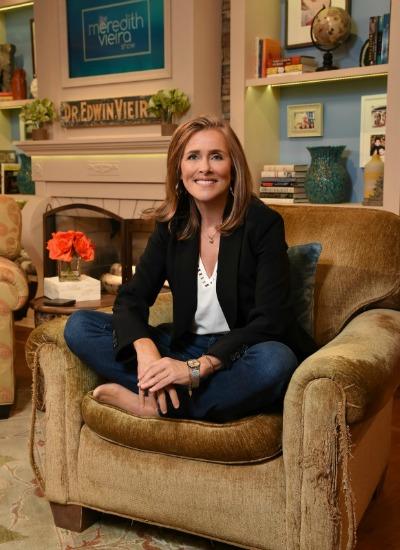 OKMagazine.com: Your kids are all grown up now–how does that make things different for you in your career?
MV: I'm at a different stage of my life both professionally and personally in the sense that my kids are 25, 23 and 21 and two are gone and my daughter Lily is a senior in college. And girls mature faster than boys so she's been sort of gone from the age of two. I have more flexibility than I did when the kids were younger. I let their needs define my career path. I realized that on the first show I ever did once I had kids. It was 60 Minutes and that was the show for me. That was the pinnacle and all I ever wanted. My son Ben, my oldest, was seven months and I felt the tugging right away. I found it a struggle because when I was at work, I was missing my son and when I was at home I was feeling the guilt that I wasn't part of the boys club that was 60 Minutes. I finally had to make a decision in my own head. When I got pregnant with my second son, it was you stay here or you leave . . . I didn't know where I was going but I knew I was leaving. I followed that philosophy and have been fortunate. I had enough faith in myself to know I would find something. It might not be the highest paying job, it might not be the most prestigious job but I really don't care because if I don't put my family first, the rest becomes irrelevant in the scheme of things. I wish women wouldn't beat up on themselves so much when you're juggling these balls and feel you can't drop them—because inevitably you will—and that's okay. I don't think it ever truly sinks in because you want to be all things to all people and you want to believe in that notion, 'I can do everything.'
Article continues below advertisement
OK! News: The 7 Most Expensive Pets in the World!
OKMagazine.com: Did you ever have any moments of doubt?
MV: When I left 60 Minutes, I was stopped by a woman at a party who I didn't know. She cornered me and was very angry because I was the first woman that had a child at 60 Minutes so I was the poster child for having it all at that moment—but not by choice. She said, 'You have set us back so far by leaving this show!' I wish I could have come up with a 'What are you talking about?' comeback. Afterwards I said to my husband that if I would have lied and said this was right for me and stayed at 60 Minutes, then what kind of message am I sending to women? If I would have stuck around because somehow it's going to destroy this delusion we have then I'm not helping them and I'm not helping me. It taught me how to prioritize and your priorities change with time but it's important to do what's right for you!
Check out MeredithVieiraShow.com to find out when and where it airs in your city!
Have you been watching The Meredith Vieira Show? What do you think of her advice on "having it all"? Tell us in the comments section below or tweet us @OKMagazine!