NEWS
Michael Lohan Could End Up Behind Bars for Leaked Tapes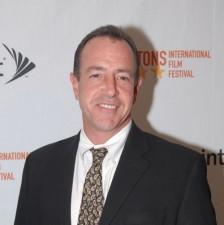 Michael Lohan could go to prison for leaking the secret recordings of his family's phone conversations, TMZ reports. Michael was not legally allowed to contact ex-wife Dina Lohan, due to a protective order Dina obtained in Nassau County, N.Y. in 2005.
The order bans Michael from communicating with Dina by email or phone until 2011, according to TMZ.
Now, with the released of the tapes, one of which was recorded in 2008, Michael may be spending time behind bars.
Article continues below advertisement
Attorneys for Dina have already contacted the Nassau County District Attorney in connection with the audio tapes, TMZ reports.
The most recent recordings obtained by RadarOnline.com are of a painful discussion between Michael Dina in which the mom-ager admits Lindsay Lohan cuts herself.
In the 2008 conversation Michael and Dina acknowledge how bad their daughter's problems have become, but deny they are at fault.
Michael tells Dina that he represents the bad things in Lindsay's life but his ex-wife interrupts him to say, "Her cutting herself and hurting herself? Yeah, it's bad Michael, it's bad."
Michael says, "If something happens…" But Dina stops him, saying ominously, "I know that it's going to happen," and she continues, "I will feel it's all your fault, that's how I will feel, it's not about me."
However, Michael refuses to accept any blame for Lindsay's troubling situation, telling Dina, "I will feel like it's everyone else's fault."
The father-of-four says he's exposing these disturbing Lohan family issues to get his daughter into rehab.
"I admit, I'm being a bit selfish in releasing the tapes," he tells the site. "But I'm tired of being lied about.
"I'm tired of Dina and others making me out to be someone I'm not, so now I'm going to prove to the world who the real liars are."