NEWS
Michael Lohan Denies Cheating... Sorta?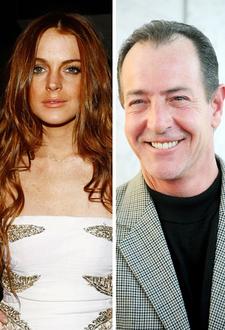 Michael Lohan is very unhappy with the accusation of infidelity being leveled at him by his daughter: Lindsay Lohan told Ellen DeGeneres on the air today that she didn't cheat on Samantha Ronson, saying, "I don't believe in cheating on someone. I watched my father do that to my mother my entire life, so I really don't."
So untrue, according to Michael. Sort of.
"While I'm thankful it seems Lindsay is finally taking my advice and presumably is getting her career back on track, it disturbs me that she still continues to take the focus off of herself and accuse me of cheating on her mother when I only did so when Dina and I were separated," he tells Extra.
Article continues below advertisement
, Michael admitted to fathering a daughter with another woman while he and Dina were having marital problems.
In the statement to Extra, he also sounds off on his other, famous daughter's life... again.
"I truly believe that if she involves the right people in her life and does the right thing, her life and career will be back in order and come to even higher levels than it has before," he says in the statement. "I love her, I have faith in her and I know God is working in her life. I'm happy to see that she is getting back on the right track!"