NEWS
Michael Lohan Still Denied Bail by Tampa Judge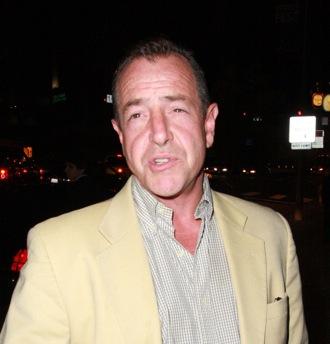 While daughter Lindsay Lohan has her own woes to worry about in court, dad Michael Lohan seems to be knee-deep in legal hot water these days himself. According to new reports, the 45-year-old is still being held without bail after appearing in front of a judge today to plead his case.
After recently being taken into custody for violating a restraining order over issues with his ex-girlfriend Kate Major, TMZ reports that the Tampa judge was not at all impressed by Michael's excuses in court for bail.
Article continues below advertisement
Michael claimed that he needed to be set free due to work commitments including an upcoming celebrity boxing event, but Judge Denise Pomponio didn't budge on her ruling despite the dad's plea to be able to attend Lindsay's court hearing this week.
TMZ also reports that Kate was forced to call the police again this morning when she saw a missed call from Michael's number on her phone, although the matter was dropped since he has been in custody and couldn't have made the call.
Lindsay will be appearing in an L.A. courthouse on Wednesday in front of Judge Sauntner for violating her probation, which was recently revoked, while dad Michael remains in custody without bail.