NEWS
Michael Moloney Says Kardashian Sisters "Loved" Helping With 'Extreme Makeover: Home Edition'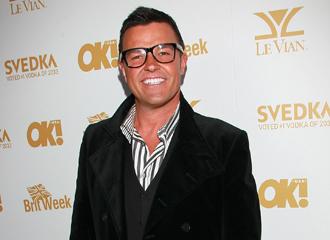 Michael Moloney and Extreme Makeover: Home Edition are taking on bullying! The hit TV show is airing a special episode on Dec. 2, and OK! talked exclusively to Michael to get the scoop on the special.
"We're doing a special coming up, which is about a little boy at 11 years old who took his own life because he was being bullied so much," Michael shared with OK!. "I've been with the show since the pilot, almost nine years; this was probably one of the most emotional, gut-wrenching shows and the fact that you know that bullying goes on daily — at schools, online, across the country — and we're really able to just get the word out. The family, the Walker family, who lost their son turned the worst thing in the world into a positive.
Article continues below advertisement
"The show was brutal, but at the same time, it felt like we're going to be getting the word out in a huge, huge way. We created our own organization. We brought together GLSEN, which is the Gay, Lesbian and Straight Education Network, different networks of people, organizations to stand together. That was the theme we came up with: to stand together against bullying. That's where the Kardashians came in for this."
The Kardashian sisters went shopping for the special episode guest! "They're obviously into fashion; they're into design," Michael said. "It didn't appear gratuitous. Each one of the girls has a very different body type, personality and the clothes seem to really fit well; the quality was great — design wise, fashion wise, off the charts. They really loved it. They were really good with our special guest."
Article continues below advertisement
Not only did sisters Kim, Kourtney and Khloe go shopping at Sears, but also Demi Lovato performed at a special concert!
"Demi Lovato did a concert for us, and she was bullied extensively growing up, and it led to her situation where she went into rehab because she started doing certain things," Michael said. "She had her issues; she was bullied extensively and she knows firsthand what it was like. So she was the perfect person, and ironically Khloe Kardashian was also bullied extensively. I know that Demi was homeschooled because it was too much for her to stay in school."
You can catch these guests and Michael on the special, which airs Dec. 2 on ABC.