NEWS
Michael Vartan Dishes on his Fiancee & Wedding Plans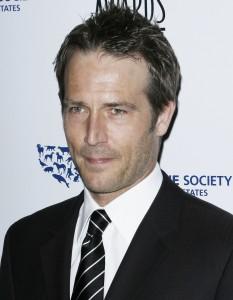 Announcing his engagment to Lauren Sklar in March, Michael Vartan reveals how he knew that his fiancée was really the one and dishes on the couple's upcoming nuptials.
"She is my best friend in the world and that's why I asked her to marry me. I have more fun with her than anyone I've ever met," Michael revealed to OK! at a Red Cross Gala on Saturday, "I knew pretty quickly. I'm 41 and I don't know if that has anything to do with it, but as you get older you know what you want and what you don't want."
Article continues below advertisement
The Hawthorne star is just excited to be with the person that he loves and can be himself around.
MICHAEL VARTAN GUSHES ON UPCOMING WEDDING
"Not to sound corny but the great thing about her and me is that I feel I can be 100% myself around her. I've never ever altered my behavior for her and she loves me apparently. I don't know why."
Although the 41-year-old doesn't plan on getting married until, "next spring," Michael has already started the planning process for his, "medium" sized ceremony.
"We met with wedding planners this morning actually…it's great. We're a year out," Michael gushed to reporters at the Fairmont Miramar Hotel alongside co-star Jada Pinkett Smith.
JENNIFER GARNER GRABS BRUNCH WITH HER GIRLS
But, will Michael take the wedding planning reigns or let his bride-to-be make the final calls?
"She's basically going to have everything she wants. If she wants black tablecloths and a black gown I might have to put my foot down," Michael told OK!, "but other than that I think it's her big day. It's my day too, but it's her big day."
And, with the duo's nuptials drawing closer, Michael admits that children are definitely on his mind.
"That's down the road. We're going to enjoy the engagement, then marriage, then we'll be parents. I'm sure that changes everything."