NEWS
Shape Shifter Mila Kunis And Her Most Dramatic Weight Changes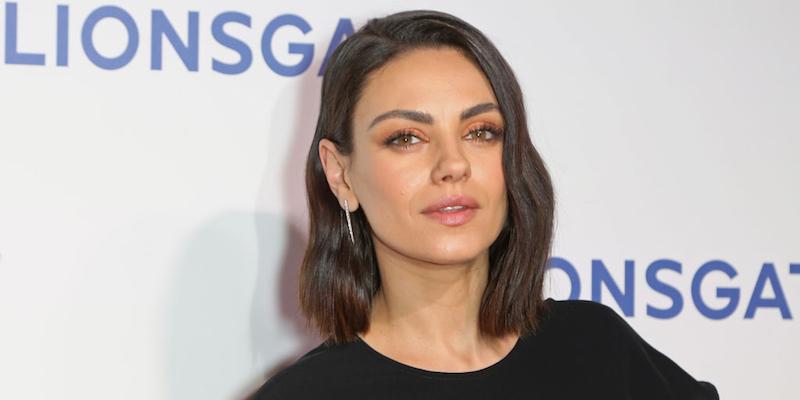 Mila Kunis landed her breakout role as Jackie Berkhart on the That 70's Show when she was just 14-years-old. We've seen her grow up, become a mom (and a Bad Mom) and just like any woman her weight has fluctuated with age, working out, and pregnancies! Since giving birth to her second child Dimitri, Mila spent time enjoying motherhood but never stopped working! Mila took to the big screen again in 2018 and she began promoting her new film The Spy Who Dumped Me.
Article continues below advertisement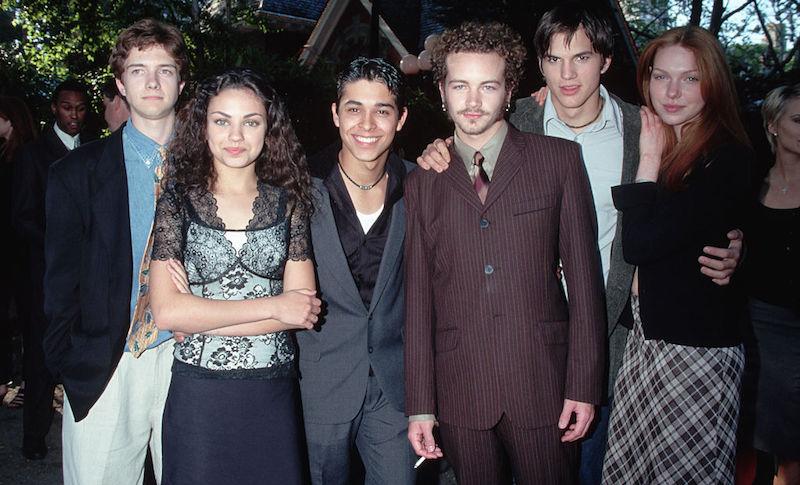 As a teen filming That 70's Show she was very petite and slim but had a mature enough face that everybody believed she was 18. She grew up into a young woman and her body matured but she was still relatively skinny.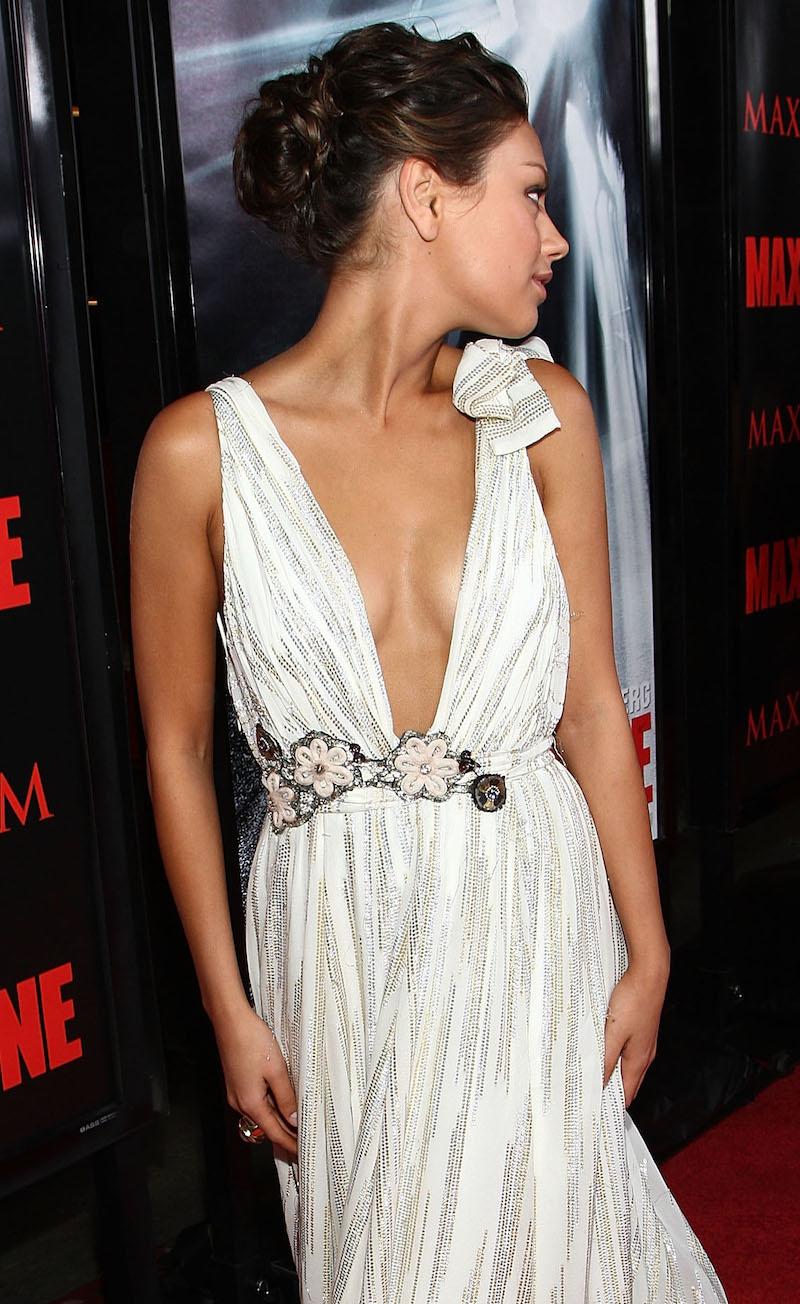 It wasn't until her breakout role as a hot but carefree hotel receptionist in Forgetting Sarah Marshall in 2008 that a more seductive side of Mila emerged on the big screen. Mila weighed 115 pounds before booking her next huge role alongside Natalie Portman in 2010.
Article continues below advertisement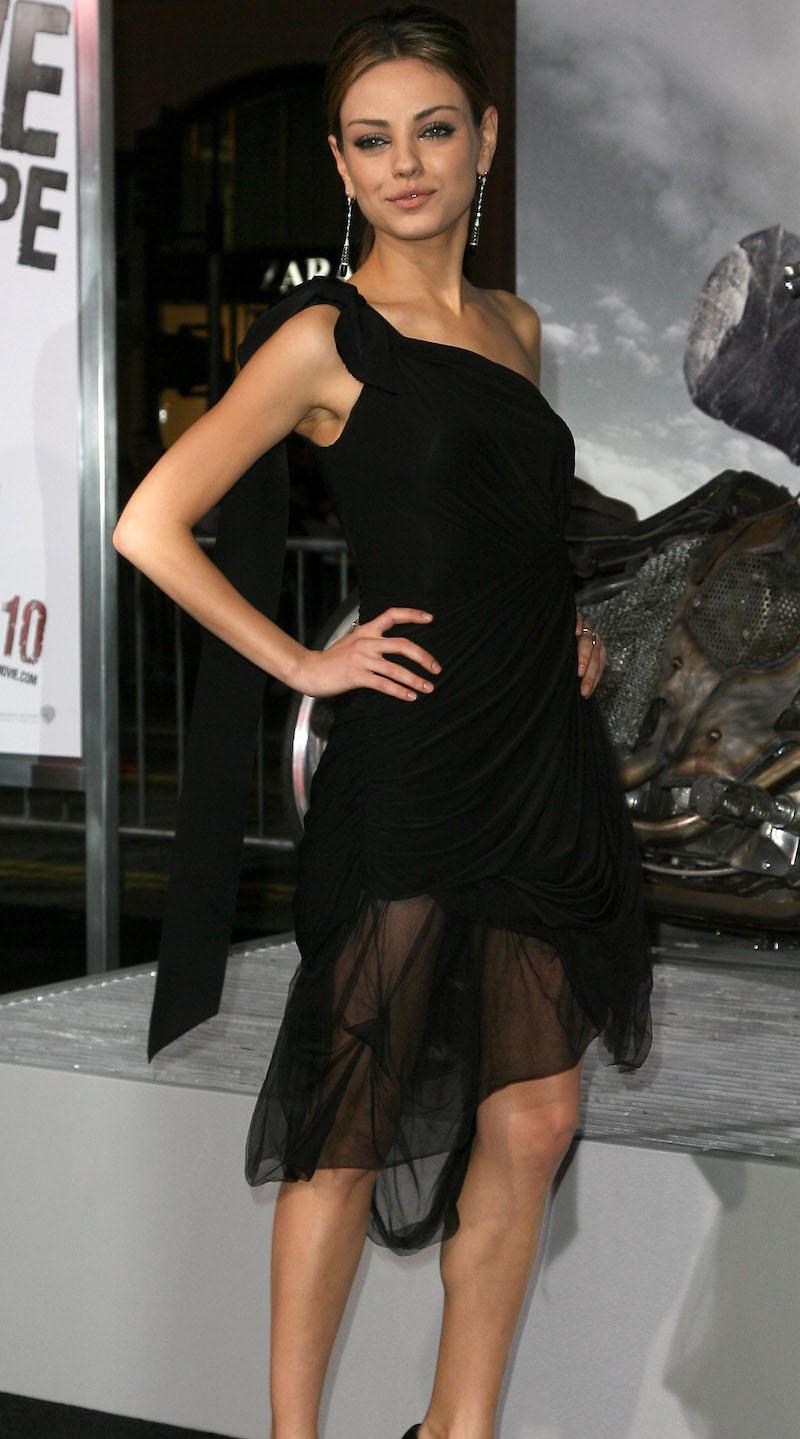 Getty
In 2010 when Mila was cast to play Lily in Black Swan she not only had to learn to dance like a professional ballerina in just a few months, but look like one. The actress lost 20 pounds in five months and got down to 95 pounds. She did this with a terrifying diet and exercise regime that she was very open about. She revealed to Entertainment Tonight that she was only eating 1200 calories a day and took on other habits like smoking. She explained, "And I'll tell you this — I'm not promoting this at all — but I used to be a smoker, and so I smoked a lot of cigarettes and I ate a limited amount of calories." Mila also explained that she trained for four hours a day, seven days a week, before and during production, for seven months. She described it as the "most excruciating sport" she had ever been a part of, "your body changes" she explained, "your shoulders drop, your chest opens up." She also recognized that she was "crazy thin" but she "had to look skinny in order to look like a ballerina...you fake it. So, the best way to fake it is to unfortunately look like it."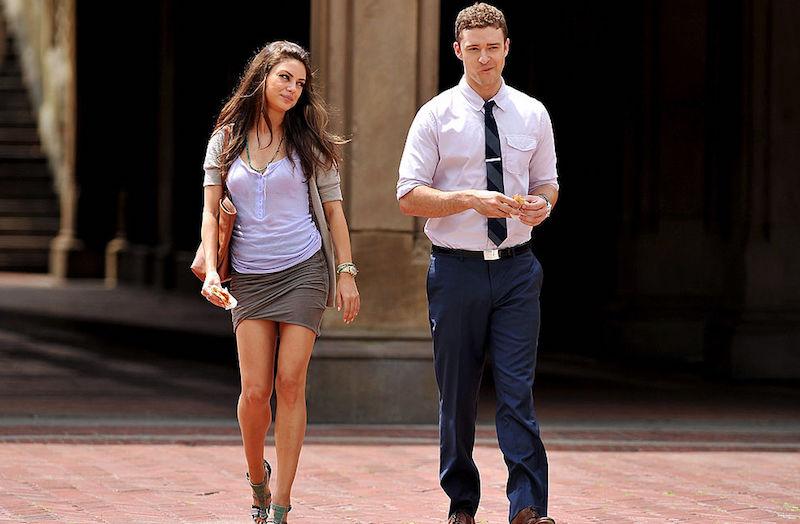 When it was announced in 2011 that Mila would be showing some body parts with Justin Timberlake in their new film Friends With Benefits everyone was excited to see the steamy sex scene. For the film, Mila's celebrity trainer Abercrombie increased her workouts from three days per week to five, combined with well-balanced meals of low glycemic carbs, proteins and essential fats. His goal was to help her get an irresistibly toned and curvy body. He told Shape magazine "There was a joke in the script about her having no butt. I was determined to make them re-write it," he says. "I don't know if they did, but her butt looked good."  Even though it was revealed she had a butt double, she still looked curvy and sexy throughout the film. She was even named GQ's "Knock Out of The Year."
Article continues below advertisement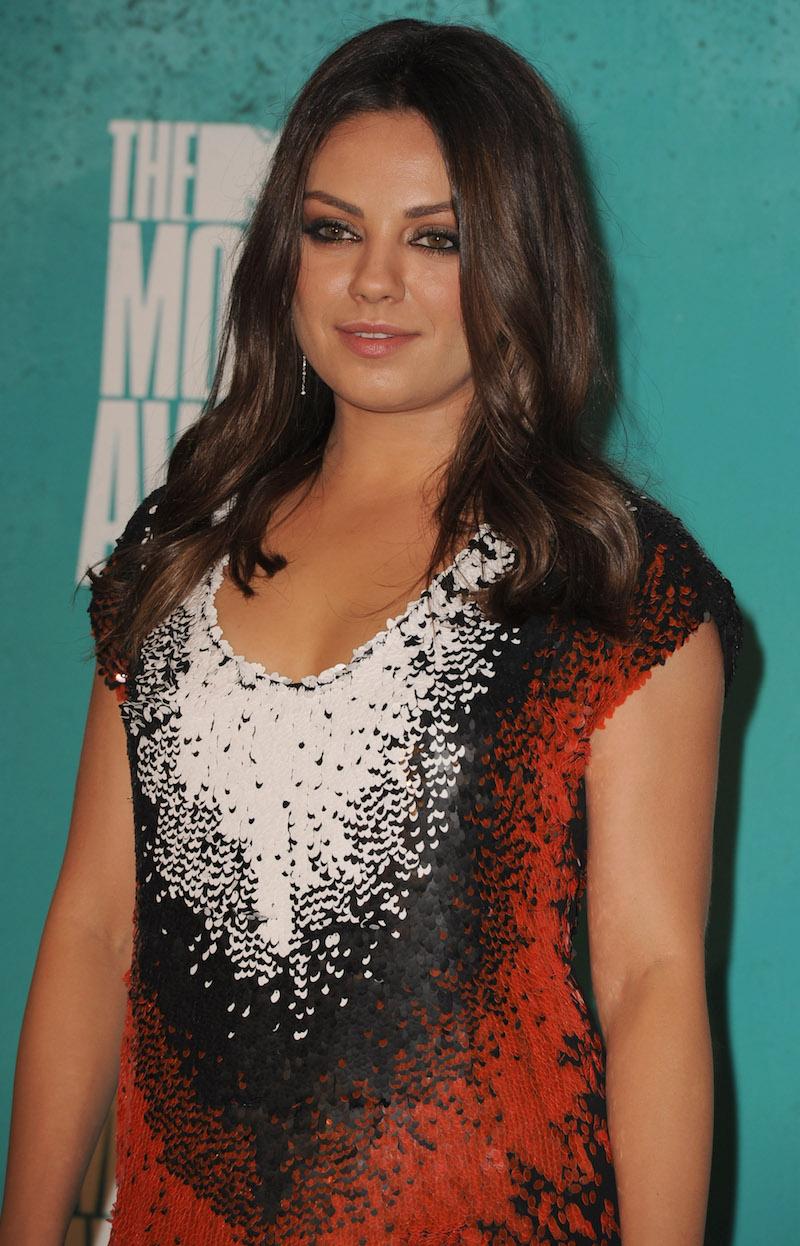 Mila starred in Blood Ties in 2012 and had some new curves that year.  She explained that after she lost all the weight and stopped training as intensely, it came back in completely different places. During an interview with American Glamour, she discussed how everyone was always commenting with different opinions about her fluctuating weight. While she was filming Black Swan, people would tell her "gosh, you're really too skinny." Then when her weight started bouncing back up they were like "she looked better when she was anorexic-looking!"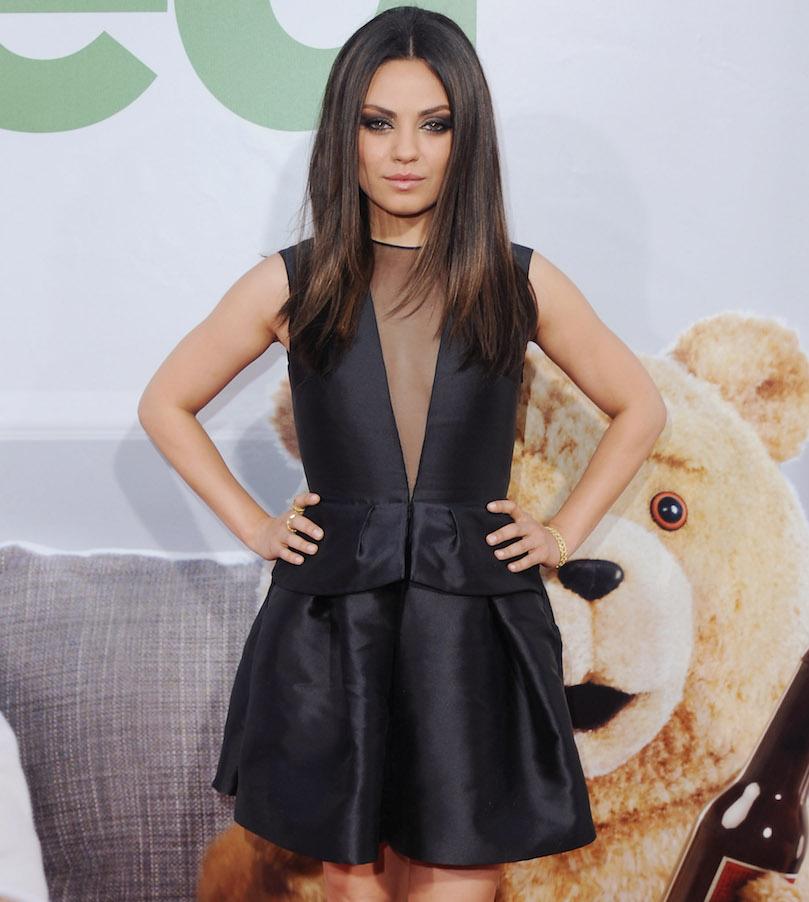 Mila kept working out, returning to her "normal" BMI and by June of 2012 she gained 25 pounds back in muscle mass and weight. She was cast along side Mark Wahlberg  in Ted and looked toned and healthy. She glowed at the premier and  Esquire magazine named Mila "Sexiest Woman Alive" in October 2012.  By 2013 Mila got back to her normal measurements of a 32-inch bust, 25-inch waist but gained that a little extra booty with a 33-inch hip.
Article continues below advertisement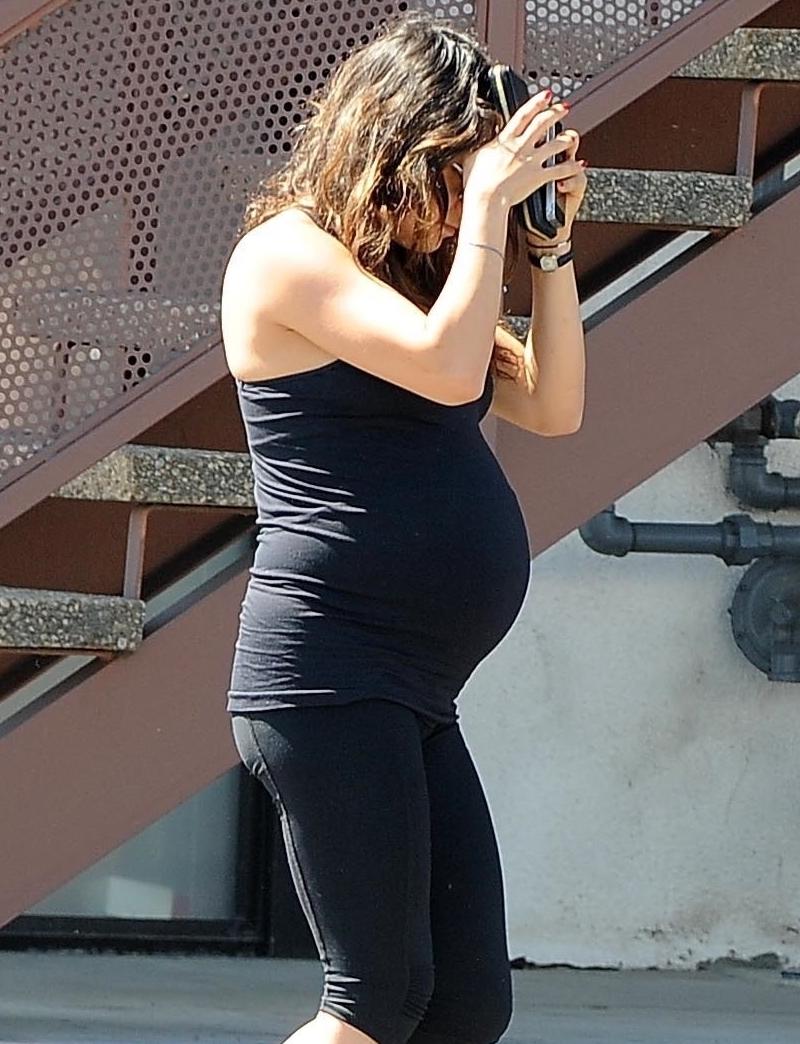 In 2014 less than a month than announcing her engagement with costar Ashton Kutcher, Mila got pregnant with their first daughter Wyatt Isabelle. She maintained her health with clean eating and an active lifestyle doing things like prenatal yoga and spinning and only gained 25 pounds when she was pregnant. A source told OK! "Mila looked after herself but she didn't count calories or stress over weight gain, she allowed herself to indulge in Mexican food, burgers, or any other cravings when she had them." Sounds like a pregnancy dream!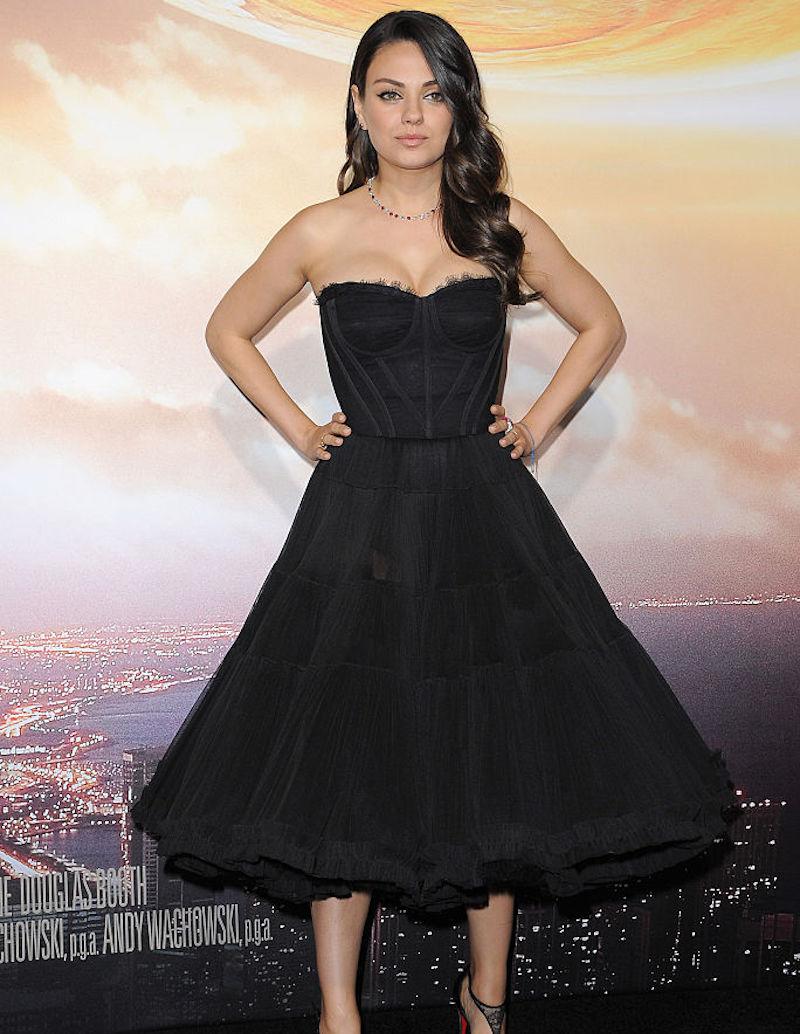 After the birth of her first child Mila was determined to get back into shape. She booked her role in Bad Moms along side Jada Pinkett Smith, Kristin Bell, and Christina Applegate and immediately got to work. Mila began getting photographed in her skinny jeans again and returned to her pre baby weight in only 12 weeks, losing 25 pounds. At the premiere of her sci-fi flick Jupiter Ascending on February 2, 2015, her figure turned heads and people couldn't believe how amazing she looked. People thought she shed the weight quickly to film Bad Moms, but Mila denied that she was doing anything unhealthy. She joked with Jimmy Kimmel and said she lost the weight by breastfeeding and by hiking everyday with Wyatt.
Article continues below advertisement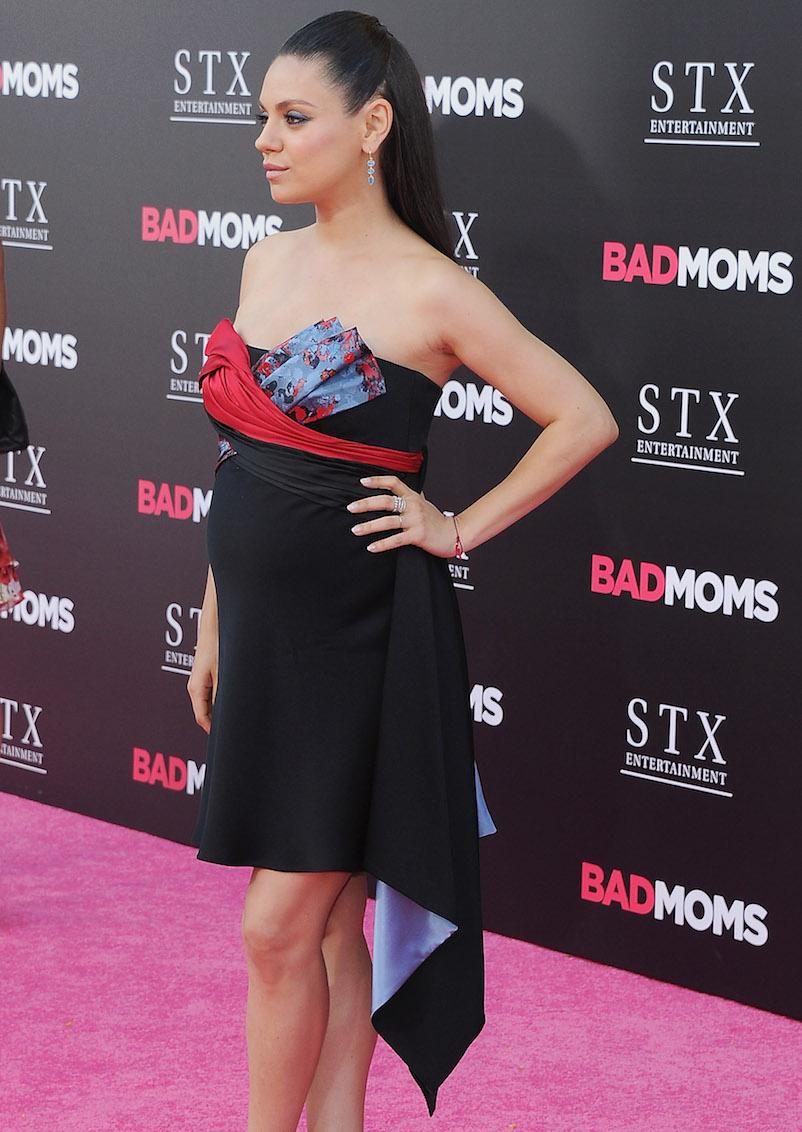 Mila looked amazing in Bad Moms but shortly after filming became pregnant for the second time with her son Dimitri. She was glowing, showing off her baby bump in an adorable little black dress at the L.A. premiere in July (he was born November 30, 2016).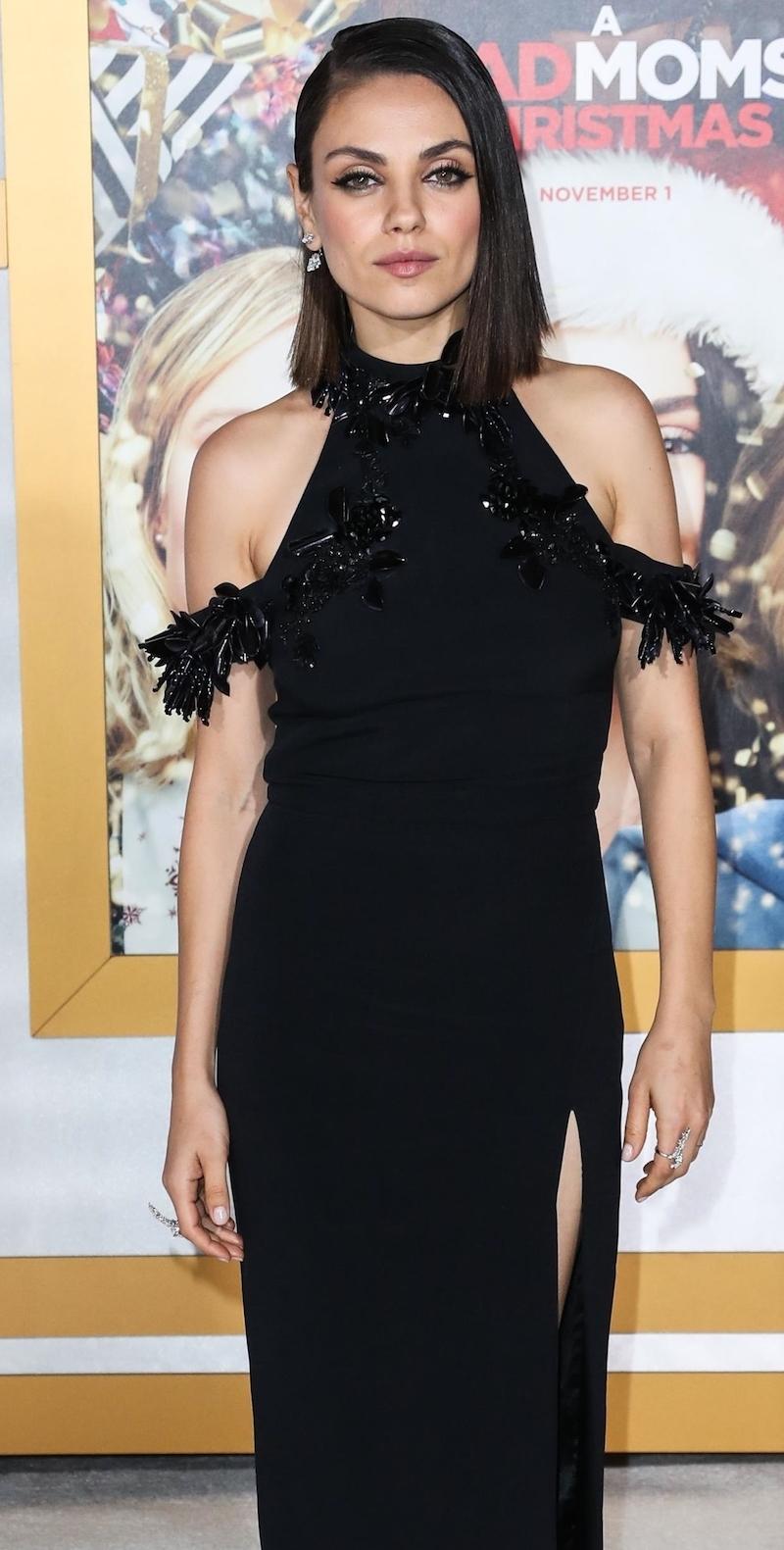 A year after giving birth Mila looked amazing on the red carpet premiere of A Bad Mom's Christmas in October of 2017.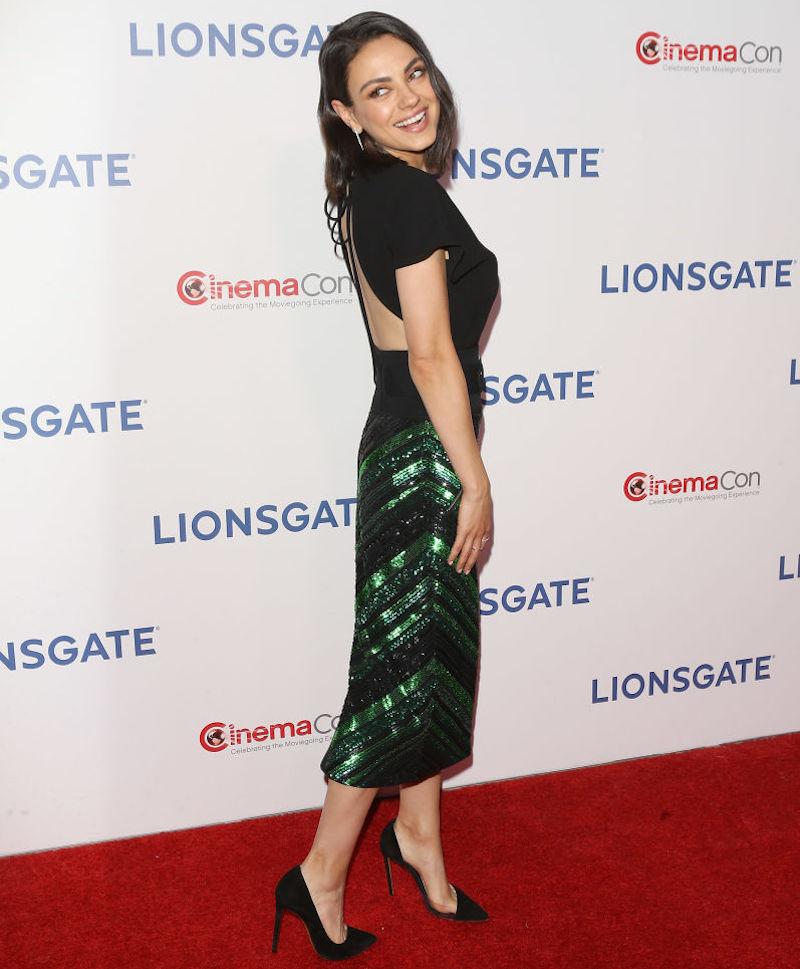 Mila stayed quiet after the birth of her second child but hit the red carpet in April 2018. She appeared to have shed all of her pregnancy weight and looked slim and fit.

Three months later, Mila looked stunning at the premier of The Spy Who Loved Me in July 2018. Her arms were toned and she looked fit, lean, and unstoppable! In the end, no matter how Mila looks as long as she's healthy she will always be beautiful.