NEWS
Miley Cyrus on Casey Anthony Verdict: People Murder Children But Gay Marriage Isn't Legal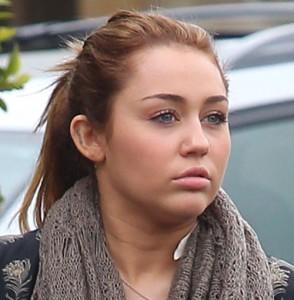 Miley Cyrus is having trouble rationalizing the Casey Anthony not guilty verdict. The 18-year-old singer turned to her Twitter to share not only her shock, but also posed a debate comparing murder and the legalization of gay marriage.
Miley shared her thoughts on the 12-member jury decision to acquit the 25-year-old mom of murder with the following Tweet:
Article continues below advertisement
Miley has been an advocate for same-sex marriage and this isn't the first time the singer has voiced her opinions on the issue.
She supported openly gay blogger Perez Hilton in 2009 during his battle with pageant queen Carrie Prejean over the issue, Radar Online points out.
"Jesus loves you and your partner and wants you to know how much he cares!" Miley Tweeted at Perez back in 2009. "I am a Christian and I love you — gay or not. Because you are no different than anyone else! We are all God's children!"
Yesterday afternoon, Casey was found not guilty of first-degree murder of her 2-year-old daughter, Caylee Marie, by the jury — consisting of seven women and five men. She was also found not guilty of aggravated child abuse and not guilty of aggravated manslaughter.
The jury's decision was read aloud from inside the Orlando, Fla., courthouse after 33 days of dramatic testimony and almost two days of emotional closing arguments.
Casey was found guilty on four counts of providing false information to law enforcement officials and will be sentenced for those crimes Thursday at 9 a.m.
Casey's innocence means she has escaped the death penalty.
OK! NEWS: NANCY GRACE ON CASE ANTHONY'S VERDICT — "TOT'S MOM LIES SEEMED TO HAVE WORKED"
She was charged with first-degree murder, aggravated child abuse, aggravated manslaughter of a child and four counts of lying to law enforcement, after being accused of killing Caylee and covering it up by disposing of her body during the summer of 2008.