NEWS
Miley Cyrus Talks About Liam Hemsworth, Kanye West and Yes, The VMAs, in The December Issue of Cosmo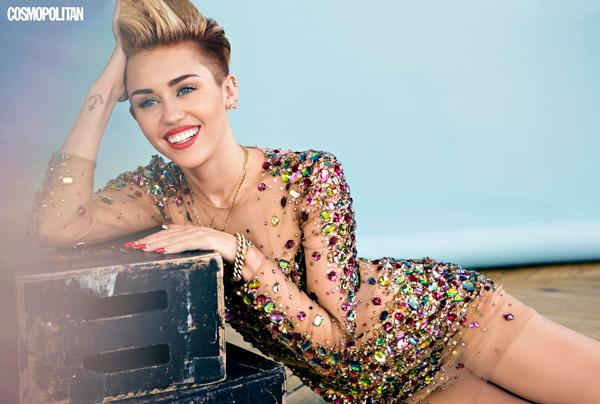 It seems very fitting that Cosmopolitan has nabbed Miley Cyrus as the cover girl of the final issue of 2013. Clearly this year belonged to Miley, what with her breaking records with Bangerz and having everyone and their mom (literally) talk about her VMAs performance and her "Wrecking Ball" music video. And so, to finish off Miley's crazy year, Miley opened up to the sex and relationships mag about, well, basically everything that's happened to her in the past few months. Yup, that Liam breakup too. Here's what she said:
Article continues below advertisement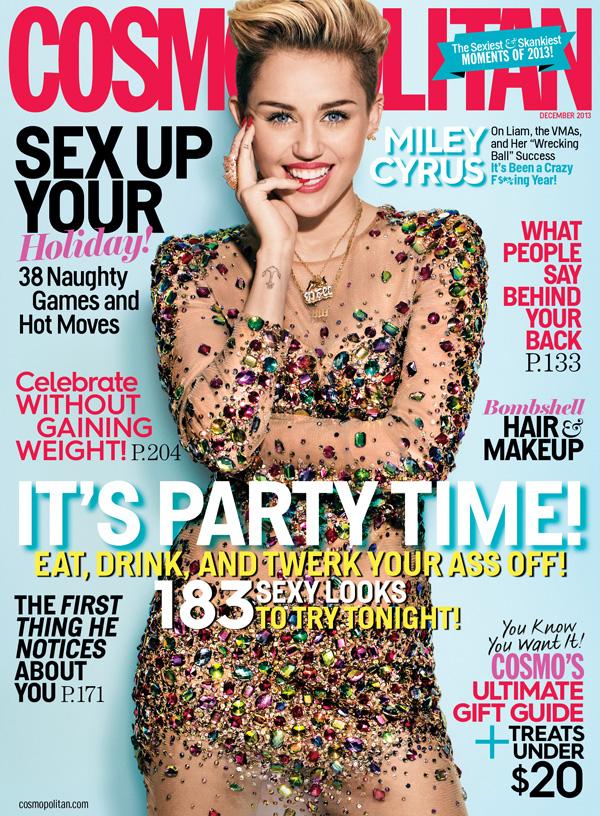 Watch: Miley Cyrus' Best SNL Moments
On what this year has been like for Miley: "Everything is so chaotic and crazy right now and it's so much all at once, but I'm living for it. I'm just having the best time ever and everything's falling into place like it's supposed to. Even people who want to hate on me, they can't even shut down the fact that I'm literally what everyone is talking about. I don't want to say that I'm on top right now – I feel like I'm kind of an underdog in a cool way. It's almost punk rock to like me because it's not the right thing to do. Like, society wants to shut me down."
OK! News: Will Miley Cyrus Win a Grammy Next Year?
On celebrities who are fans of hers: "The support of other artists is important because there are not many people who can relate to what I'm going through right now. Kanye West is one of those people, and even Katy Perry has been so cool. It's easy for Kanye to support me because we're in totally separate lanes of competition, but for Katy to say that she appreciates what I'm really doing for the pop industry, that keeps you going. And I mean, who cares what the media buzz is if Kanye West is telling you that you're the shit?"
Article continues below advertisement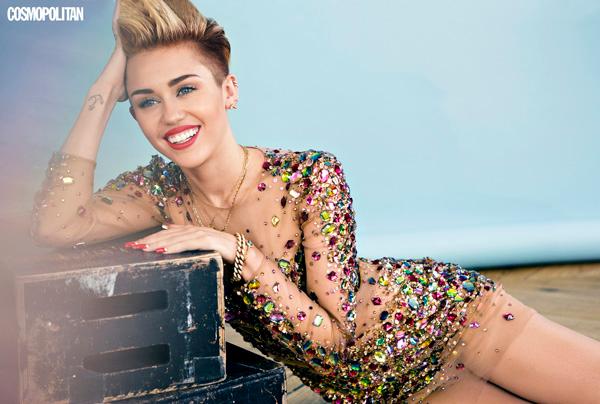 OK! News; Miley Cyrus' Rolling Stone Interview
On what it's like to be single after being in a relationship for so long:  "I need to treat my music like a relationship – give it my time and all the attention it deserves – and that's my main love right now. This is the best time of my life. I'm not going to look back on it and be like, 'I wish I hadn't been dwelling over a breakup,' you know? Because that's now what God wants my life to be about right now. God wants my life to be about being successful and being happy and blessing other people and being blessed."