NEWS
OK! Exclusive: Million Dollar Listing Miami's Chad Carroll On What a $3.5 Million Dollar Room Looks Like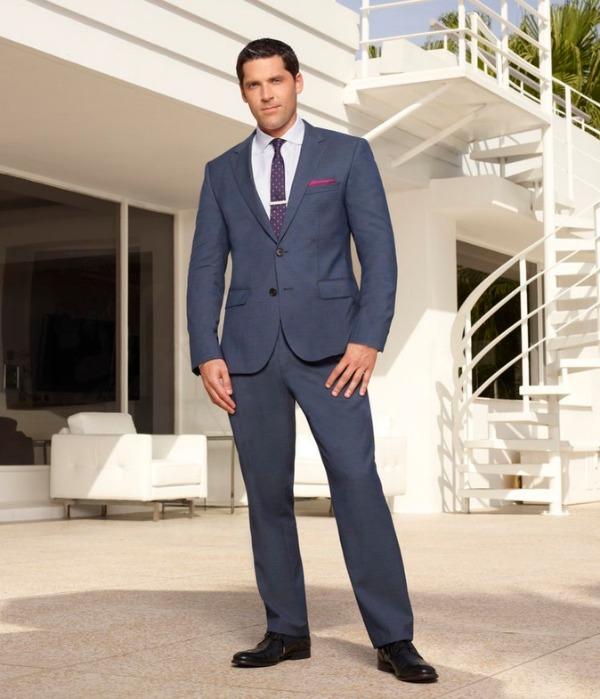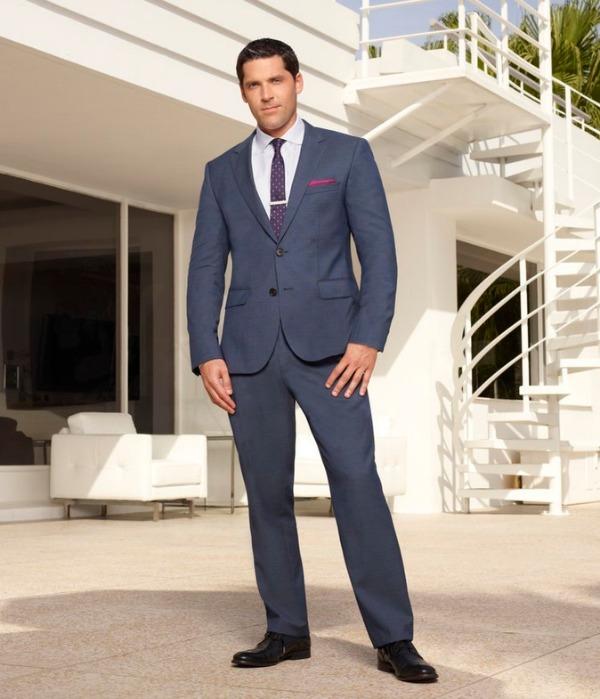 We've seen some of the craziest homes (and the craziest people) in New York and Los Angeles, and starting tonight we'll get a glimpse of the crazy that Miami has to offer when Million Dollar Listing Miami premieres on Bravo at 9 p.m. ET. We spoke to star Chad Carroll about what's to come this season including a $3.5 million dollar room and a possible engagement!
OKMagazine.com: So this MDL is already different because there's a woman in the mix, how does that switch up the dynamic on the show?
Article continues below advertisement
Chad Carroll: Sam is the first woman in the Million Dollar Listing franchise and I happened to know her before the show, I've known her for a while. I've seen her career from the start progress to what it is now, and I think there's definitely going to be a lot of tension and drama because we do have this prior relationship. I've always supported her and to see us competing for the same listings gets intense. But I think it will be a great addition to the franchise. Sam works at a different place and Chris and I work for the same company, but I didn't really know him before the show started and my views on him have definitely changed throughout the course of the season, so viewers will have fun watching that.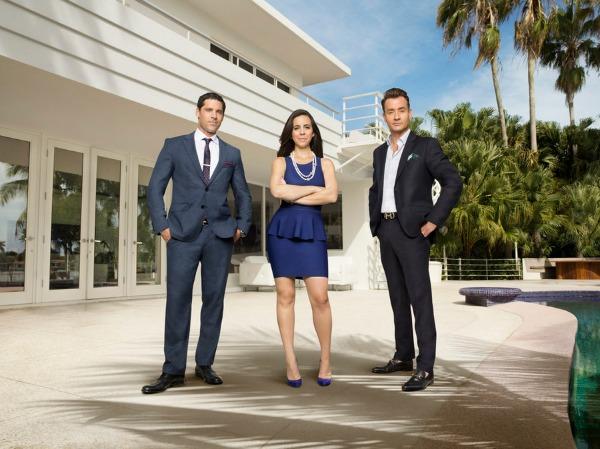 OKMagazine.com: How is Miami different from NY and LA when it comes to real estate?
CC: It's a lot different. In LA and NY you're selling properties and in Miami I'm not just selling properties, but the dream lifestyle. You may hear people say that, but what I do is just that. I am really just selling the full lifestyle package. I'm actually letting them experience the lifestyle and the dream. Why they're buying a property here, there's a reason. They want to get away from the cold, which most people do, or they want to experience what Miami has to offer. That's the sexy vibe, the people, the nightlife, the restaurants, all of that. You're going to see tons of that throughout the show. All the wining, dining, entertaining. You're not just going from property to property but you're seeing everything Miami has to offer, and Miami has a lot. It's got the arts, it's got entertainment, nightlife, amazing restaurants, the beautiful beaches. It's got it all. And there's some creative ways to how we sell it.
Article continues below advertisement
WATCH: Luis breaks down and everyone gets teary-eyed on the MDL NY reunion
OKMagazine.com: Who are your clients—are they people who want a winter home or live there all the time, and does that affect your selling process?
CC: I work with a range of people. First time buyers in Florida, vacation homes, investment properties. I represent some very, very high net worth individuals throughout the world, not just the United States. You have to be ale to adapt to whoever you're working with and I think that's one of my strong points. They're not just clients to me. They're my friends and they become part of my family. I don't just treat you like a standard business client. You're part of my life, you're part of my family and I'm available for you at all hours of the night.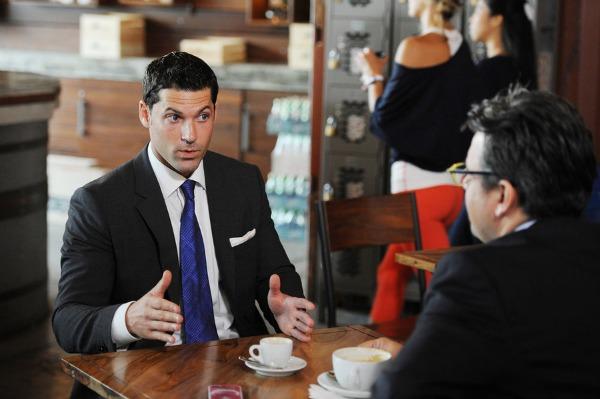 OKMagazine.com: Will you ever choose to not work with someone?
CC: I'll work with anybody because you never know what the future may bring. Some of my biggest clients started out as some of my smallest clients that have evolved and grown throughout the years. Their business has become more successful and they have started to purchase more and more properties and we've become better friends. You just never know what opportunity it may lead to. I never turn down anybody.
Article continues below advertisement
OKMagazine.com: Do people even want to bother with a place that doesn't have an ocean view in Miami?
CC: Believe it or not, some people don't want an ocean view! Some people want a city view. Some people want to be in a secluded area on a golf course. We're going to showcase everything on this show—beautiful high rises, ocean views, what people come from New York, Chicago, all those places in the northeast for. You're going to see exclusive homes on the islands and then you're going to see properties on golf courses and gated communities. Every buyer has their own feel and their own idea of their dream house. So you're going to see a variety of dream homes and a variety of personalities and why they want these specific homes.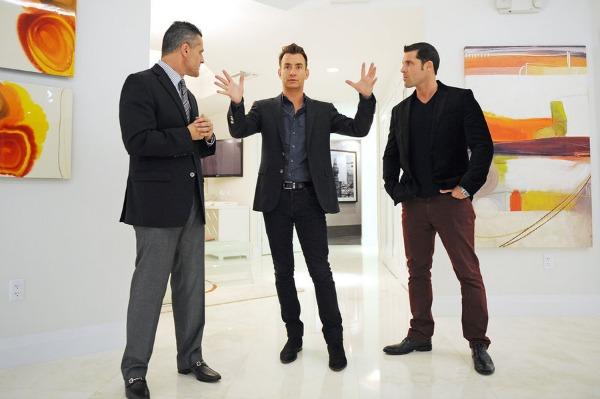 OKMagazine.com: What is the biggest or craziest feature in a home we will see on the show?
CC: One of my clients has a million dollar chandelier. It is absolutely stunning and above that it's a stained glass rotunda, which is gorgeous. It is a $3.5 million dollar room and it's a dining room. It's breathtaking.
PHOTOS: These celebrity pups live a fancier life than most people
OKMagazine.com: Your bio says you are a "power broker." When do you think you think you went from broker to "power broker" in your career?
Article continues below advertisement
CC: I don't know that there's an exact moment where I can say, ok now things are clicking, but I can tell you about three and a half years ago, my business went to the next level. I don't know if it was because of one sale, but I think it was all due to the hard work I had put in the prior three years when the market wasn't so good. I learned the markets inside and out, every developer, every development, every neighborhood, everything that you could possibly need to know in Miami, I knew. So when the market shifted, I made all these amazing relationships with people. When there was confidence built back into the market, I was the go-to guy. I have such a good track record of making people money off their investments and finding people homes that weren't even on the market. Going from door to door, knocking on somebody's house to say I got a client that this home would be perfect for and putting them in that home. Things that brokers just wouldn't do. The word got out there and my reputation around the community is very, very good. On the show I come across very strong at points but it's all because I take my business so seriously and it's so important to me that my clients are serviced top-notch at all times.
OK! News: These athletes LOVE getting spa treatments
OKMagazine.com: A lot of people come to Miami to relax but where do you go?
CC: I've got a variety of spots. I love to go to the beach, but I also like to go to the Keys to get away with my girlfriend now and then or the Bahamas. It's a quick flight over there so we'll go there occasionally. I spend a lot of time at the gym. The gym is relaxation for me. It's a place where I can clear my head, and really get focused on work and my personal life as well.
Article continues below advertisement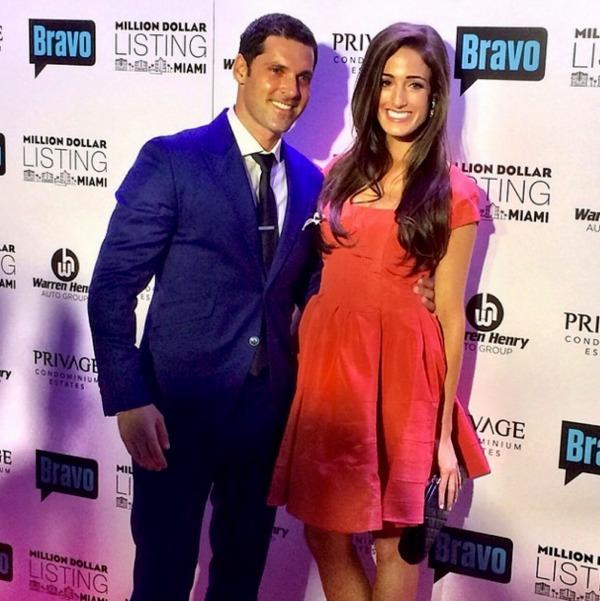 OKMagazine.com: Speaking of your personal life, will we see an engagement this season?
CC: You may, you may! There's a lot of twists and turns, I'll tell you that. You'll see a lot of my girlfriend Jen on the show, she's a huge part of my life and my business. I'm very different in my personal life than I am in my business life. I have a softer side, more humor, much more relaxed and she brings that out of me.
OKMagazine.com: In the trailer for this season we see you throw a glass, will you throw other objects on the show?
CC: I don't know I guess so you're going to have to wait and see! It's intense. It's a very competitive real estate market. You never know. I may throw a glass, a chair, you never know with me.
Million Dollar Listing Miami premieres tonight on Bravo at 9 p.m. ET.
Are you excited to watch MDL Miami? Do you think Chad gets engaged? Tell us in the comments below or on Twitter @OKMagazine.