NEWS
Missing Actor Andrew Koenig: Police "Hopeful" He's Alive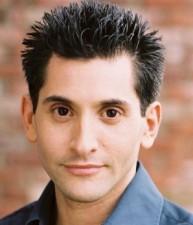 As the days go by without the reappearance of Growing Pains star Andrew Koenig, Vancouver police say new leads have brought fresh hope to his case. Investigators say tips have been flooding into the Vancouver Police Department since news broke that Andrew hasn't been seen in over a week, and these new tips could help find him.
"Right now we feel like we've really exhausted our resources on this case," Constable Tim Fanning tells E! News. "So the new leads are good news. Our detectives are following up on a number of new tips."
Article continues below advertisement
OK! NEWS: KIRK CAMERON IS PRAYING FOR MISSING GROWING PAINS ACTOR ANDREW KOENIG
Unfortunately, the police haven't been able to verify that Andrew has been since his last sighting on Feb. 14.
"Police are still hopeful that Andrew will be found alive and safe," the VPD says in a press release. Officers are also keeping Andrew's family in the loop, informing them of new info regarding his case on a daily basis.
Andrew was reported missing after he didn't take his scheduled Feb. 14 flight back from Vancouver.
OK! NEWS: GROWING PAINS STAR ANDREW KOENIG MISSING
The actor had been staying with a dancer, Jenny Magenta, who took to her Facebook page to speak of Andrew.
Describing the 1985 sitcom star as, "severely depressed," according to his parents, Jenny claims that Andrew was with her before he went missing as he was in Vancouver to visit friends.
His mother and father, Walter and Judy Koenig, claim that he was last seen at a bakery in Stanley Park and they have not heard from their son since Feb. 9,
If Andrew is spotted, Detective Raymond Payette of the Vancouver Police Department at (604) 717-2534 can be contacted for assistance.