NEWS
More Naked Photos of Vanessa Hudgens Surface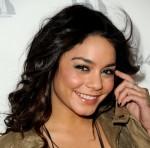 Article continues below advertisement
According to TMZ sources, the Sucker Punch star believes whoever is releasing the photos "has it out for her" because it coincides with the release of her movies.
OK! VIDEO: WATCH VANESSA HUDGENS FLAUNT HER NECK TATTOO ON REGIS & KELLY
And the woman Vanessa is allegedly kissing is reportedly Alexa Nikolas, known for her role on Zoey 101 and the upcoming movie with Miley Cyrus, LOL.
Vanessa featured 18-year-old Alexa in the music video for her 2006 song, "Come Back to Me."
In 2007, Vanessa said she was "embarrassed over the situation" and regretted "having ever taken these photos," NYDN reports.
OK! NEWS: VANESSA HUDGENS FILES LAWSUIT REGARDING NUDE PHOTOS
In 2009, Vanessa told Allure, "Whenever anybody asks me, would I do nudity in a film, if I say that it's something I'm not comfortable with, they're like, 'Bulls**t, you've already done it.'"
"If anything, it makes it more embarrassing, because that was a private thing. It's screwed up that someone screwed me over like that," she said. "At least some people are learning from my mistakes."
Wonder what 2011's statement will be? Any suggestions?