NEWS
More Osama/Obama Mix-Ups Flood the Media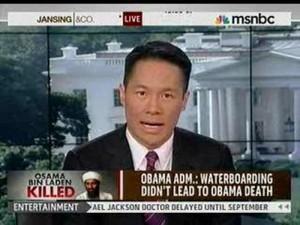 It's bound to happen. Media outlets have been on overdrive covering Osama bin Laden's death by U.S. forces, giving rise to the unfortunate, yet understandable flub of mixing up Osama's name with President Barack Obama.
President Obama confirmed Osama's death Sunday night in his moving national address, which incited a renewed sense of patriotism from the American public.
An unfortunate result from all the up-to-the minute news coverage — the Osama/Obama confusion.
Article continues below advertisement
MORE ON:
president barack obama
CNN also fell victim to the mistake reporting yesterday that there was "no indication Obama tried to surrender," the magazine noted on its Daily Intel blog.
Even director Spike Lee slipped, Tweeting: "DNA MATCH IS CONFIRMED. It was Osama Bin Laden who was killed. I think pictures being released of the Body of Obama is next."