NEWS
More Religious Boycotts Likely Headed Madonna's Way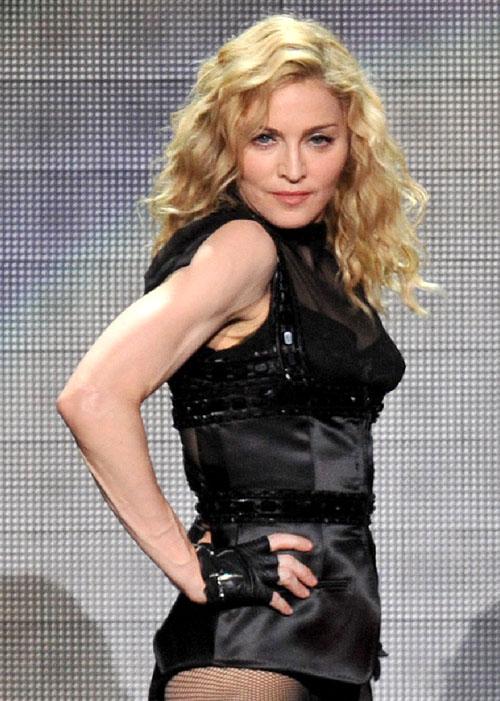 Madonna already caused a stir in Poland when she performed on a Roman Catholic holy day, and now orthodox church officials in Bulgaria are none too happy she's scheduled a concert in the capital of Sofia on one of their important religious days.
The show is scheduled for Saturday, which coincides with an Orthodox Christian holy day, where the beheading of St. John the Baptist is marked with a day of fasting. Ostensibly, Madonna and her 50,000 fans at the show won't be participating.
Article continues below advertisement
"Louise Esther Ciccone, with almost every concert in a Christian country, displays a disrespectful and intolerant attitude to the religious feelings of the Christians there," E! News reports the church as saying in a statement, leaving out Madonna's given name, which is in fact, Madonna.
The church also expressed its "disapproval and disagreement with such musical artistic events which, in many cases, openly profane Christian symbols and events."