NEWS
10 Things I Learned Behind-the-Scenes at the MTV Movie Awards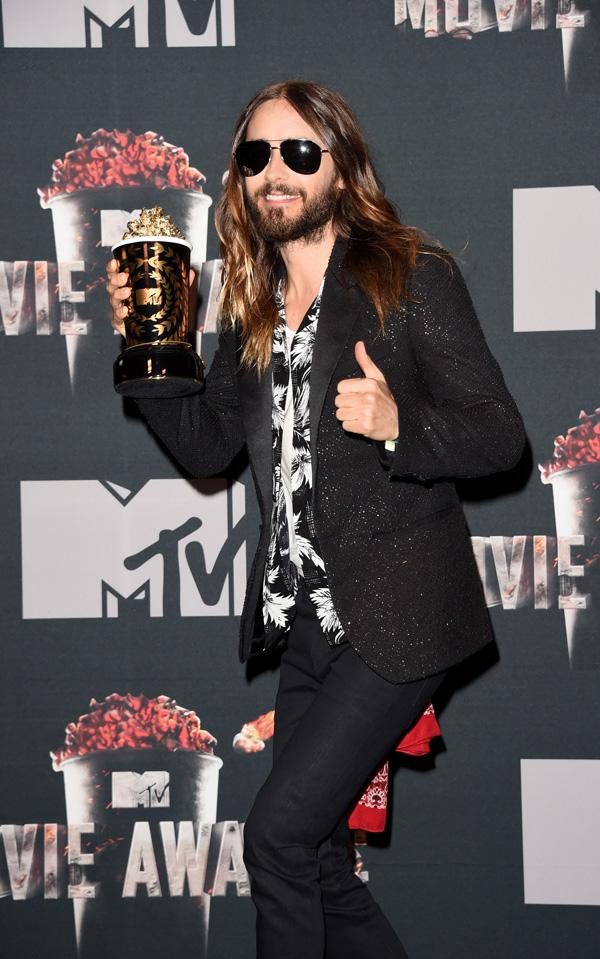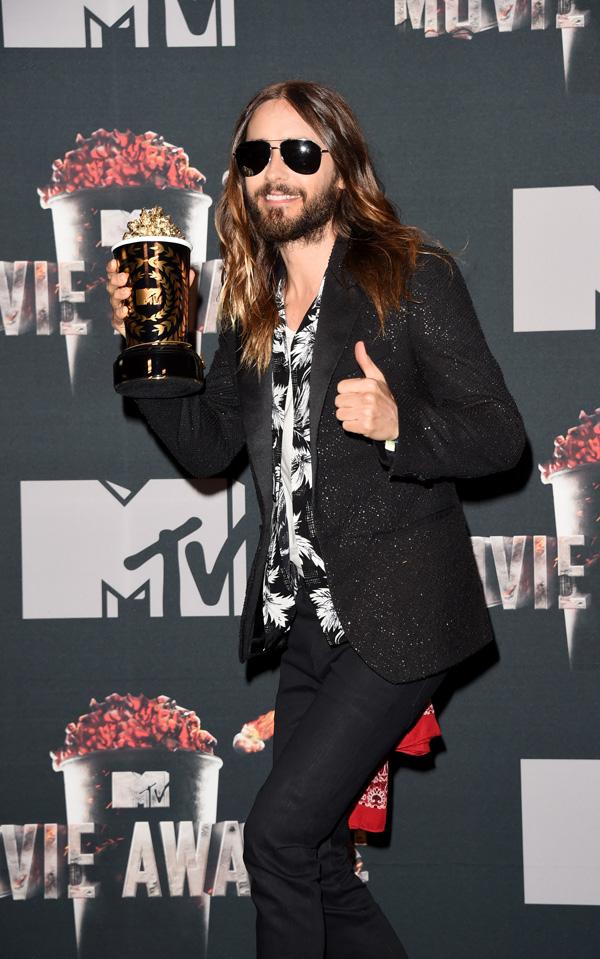 1 Coachella-lovin' Jared Leto arrived back in Los Angeles just an hour before the show began (by chopper!) and was heading right back to Indio after his MTV Movie Awards duties.
OK! News: Read Our Play-by-Play of the 2014 MTV Movie Awards
2 Jared was stoked to receive his award from Lupita (they were also seated next to each other in the front row at the show) and explains their bond: "We were both nominated for Academy Awards and that makes it a very special thing. You share a class, right? It's like the class of 2014. I've made incredible connections with people, some of my heroes. Meeting people like Bruce Dern, Robert Redford, who called me the other day and shared some words and wisdom with me. It's a very special thing to have that happen. That's one of the nice things about it."
Article continues below advertisement
5 Channing Tatum and Jenna Dewan-Tatum are basically the cutest couple ever. They posed for pics together backstage and when her heels kept getting caught on the carpet in the press room Channing held on to her tight to steady her on her feet.
6 Orlando Bloom was grateful to the fans for his award and dropped a little hint about the next Hobbit movie: "I got lucky enough to go back to play Legolas after 10 years and to get to do that again with Peter Jackson is amazing. The new Hobbit can only get better. It's more orc versus elf and wolf versus the dragons. What's better than that?"
Article continues below advertisement
9 Bella Thorne and her boyfriend Tristan admit that their perfect date night is hanging out at home binge-watching TV shows on Netflix. One of their guilty pleasures? Desperate Housewives!
10 We're the Millers' Will Poulter is just as endearing in person as he was during his acceptance speech for Best Kiss.
What was your favorite moment during the MTV Movie Awards? Tell us in the comments or tweet @OKMagazine.