NEWS
Muppets Most Wanted's Missy Piggy Reveals If She Feels Threatened By Her Co-Star, Tina Fey!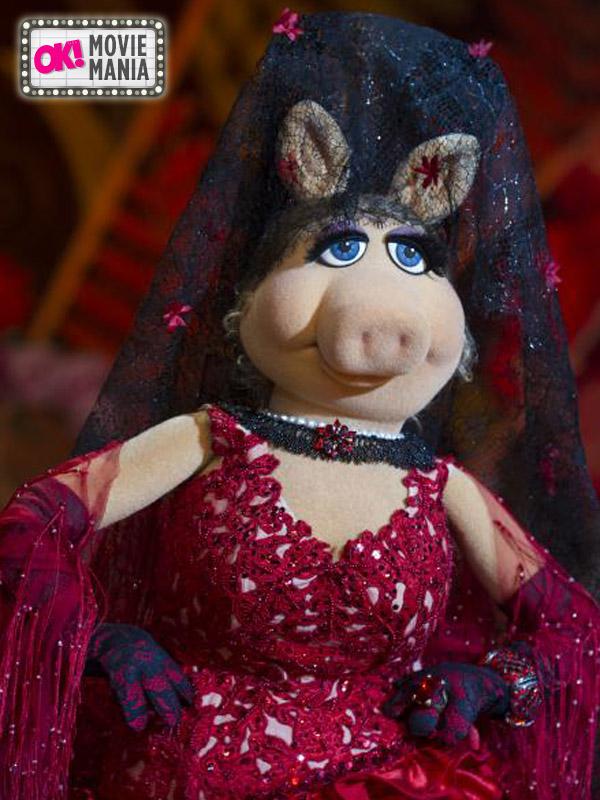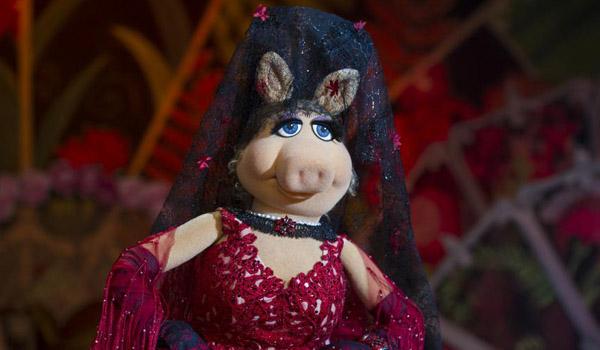 What's more fabulous than Miss Piggy in Europe? Not much, honestly. Miss Piggy joins the rest of her muppets friends in their new film Muppets Most Wanted, also starring Ricky Gervais, Tina Fey and Ty Burrell, in which the muppets get involved in a jewel-heist while on tour overseas. And the one and only Miss Piggy herself chatted with us about the new movie, from the film's fashion to the celebrity cameos to how she really felt about Tina Fey hitting on her man, Kermit. It's all below!
Article continues below advertisement
Watch: See How Many Celebrities You Spot in the Muppets Most Wanted Trailer
OK!: What was your favorite part about filming this movie in Europe?
Miss Piggy: What a silly question: The shopping. Oh, and the food was fabulous too. And meeting the Queen and William and Kate was marvelous. But the very best part was that the studio payed for everything! Stardom is not overrated.
OK!: Did Kermit take you on any romantic dates while you were there?
MP: Oh, Kermie gets so busy when he's on location shooting a movie. And as you may know, he spends a good deal of Muppets Most Wanted in a prison, guarded by Tina Fey. (No, the prison is not at 30 Rock). So, sadly, Kermit did not have any romantic European dates with moi….or with Ms. Fey!
Photos: The Best Dark Makeup Looks in TV and Movies
OK!: Did you feel threatened by Nadya's crush on Kermit while filming this movie?
Article continues below advertisement
MP: I did have to take Tina Fey, who plays Nadya, aside and tell her to "lighten up". Sure she wants to do a believable job of having a crush on the frog, but there's no point in overdoing, right? After a friendly little conversation, Tina agreed to play the role in a less "hands-on" fashion.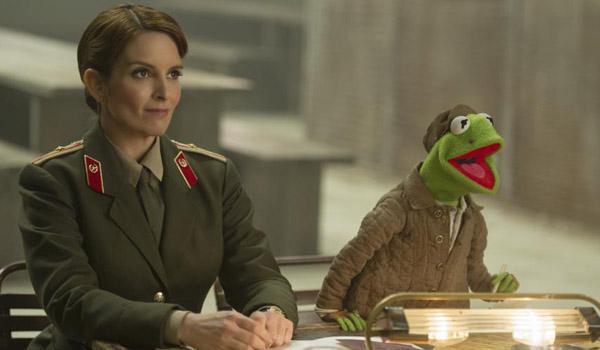 OK!: Think you could you do a better Russian accent than Tina?
MP: Of course. Unfortunately, I couldn't play the part because I'd already loaned my Russian accent to Meryl Streep.
OK! News: Is Tina Fey Game for a Mean Girls Reunion?!
OK!: Ha! How does the fashion in Europe compare to the fashion in the US?
MP: It's exactly the same…except over there the labels are all written in a different language. I wonder why they do that. I'm especially thrilled by the wardrobe created exclusively for moi to wear in the movie by legendary British fashion designer—and my close personal friend–Vivienne Westwood. Everything she designed is exquisite…especially the wedding dress.
Article continues below advertisement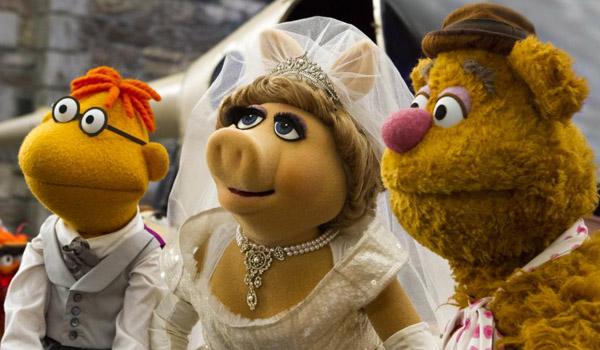 OK! Exclusive: Read All Our Interviews with the Cast of Veronica Mars!
OK!: You muppets gets into some trouble with the law in this film. Other than this, what would Kermit say is the craziest thing you've ever done?
MP: First, let me be clear that we were never charged and never indicted. It's all a misunderstanding caused by a criminal frog who looks like Kermit. Part evil scheme, part clever plot device. As for what Kermit would say is the craziest thing I've ever done? Hiring a real minister to marry us in Muppets Take Manhattan, which in my book makes it official.
OK!: Constantine is Kermit's doppelganger. What would your doppelganger's name be?
MP: There is only one of moi. Kermit always says that I am "one of a kind…and thank heavens for that". (I wonder what he means?) However, if I had an evil twin, she'd probably be named Miss Piggie; this way I could still control the licensing.
OK! News: Shailene Woodley's 7 Most Shocking Interviews
OK!: There are so many celebrity cameos in this film. Who's your favorite?
Article continues below advertisement
MP: So many of my close celebrity friends are in the movie, it's hard to choose one. There's Tony (Bennett) and Lady (Gaga) and Diddy (aka Puff Daddy, P.Diddy, etc)…and many more. But my personal favorite scene with a cameo guest star is when moi and my fellow singing legend Celine Dion sing a duet. She's actually pretty good.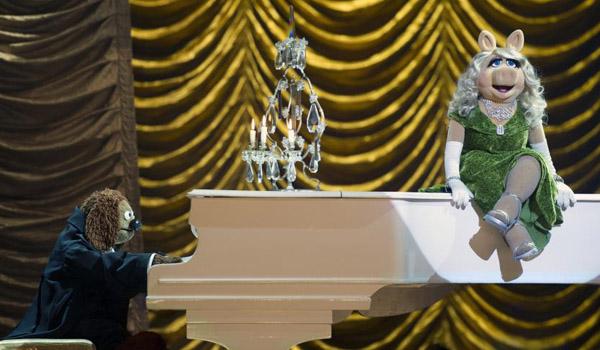 OK!: Why do you think fans of the Muppets will love this film?
MP: Another silly question! They'll love it because I'm in it! Oh sure, it's got lots of laughs, fantastic songs, incredible cameos and plenty of intrigue and excitement, but when it comes to pleasing Muppet fans and putting fannies in seats, there's nothing like….Moi.