NEWS
The 8 Most Shocking Things Shailene Woodley Has Ever Said During Interviews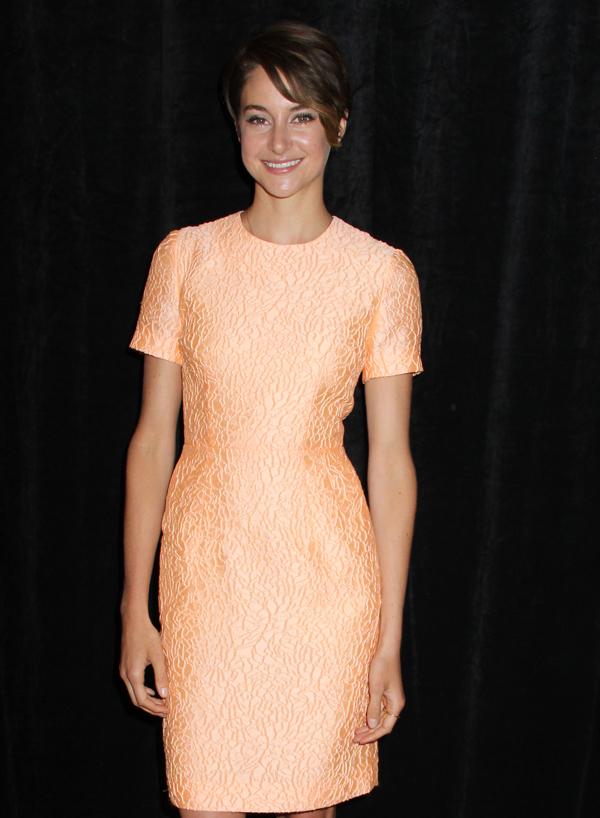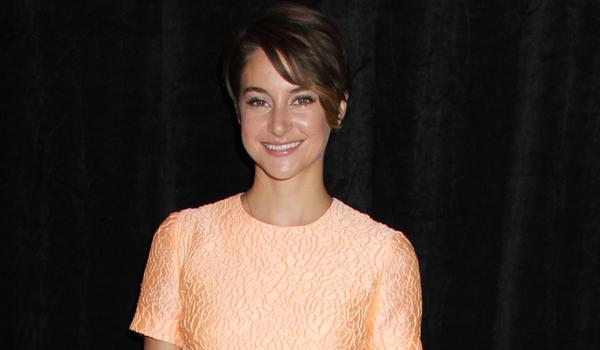 Shailene Woodley gives a good quote. Read any women's lifestyle magazine on newsstands now (her Divergent role plays a big part in these multiple feature dreams) and you'll agree. And the reason we're so captivated by her answers is that they're are uniquely her own. Cell phones? Shailene prefers not to own one. A more vivid night's sleep? That'll be mugwort for the girl who once played a teen mom in ABC Family's The Secret Life of an American Teenager. Try to name 3 more Hollywood next-big-things with those types of responses. Just try it.
Article continues below advertisement
Before you dive into Divergent on the big screen, take a look at the 7 most interesting, news-worthy statements Shailene Woodley has voiced during recent interviews.
1. Her view of body image is empowering.
"My whole life I've been so self-conscious about being skinny. And just recently I don't care anymore. All insecurities are projected because of what you think others are saying about you, but they don't really matter at all. My only real insecurities in high school were having such long legs and thick hair—things I'm so very grateful for now," said Shailene in a recent interview with Marie Claire.
2. She clearly thinks handshakes are overrated. It's all about hugging—and heart-to-heart at that!
"A little heart-to-heart action. I feel like, inherently, we go to the right, but what's that about? Maybe it says something about our society that we go to the right and not to the heart," said Shailene Woodley to Jimmy Fallon during an appearance on The Tonight Show.
3. She treats "down there" to vitamin D on the reg.
Article continues below advertisement
"Another thing I like to do is give my vagina a little vitamin D. Laughs I was reading an article written by an herbalist I studied about yeast infections and other genital issues. She said there's nothing better than vitamin D. If you're feeling depleted, go in the sun for an hour and see how much energy you get. Or, if you live in a place that has heavy winters, when the sun finally comes out, spread your legs and get some sunshine," said Shailene to Into the Gloss.
The 9 Most-Talked About Kanye West Interviews of All Time
4. Shailene knows all about enhancing dreams using herbs.
"There is an herb called mugwort that I've tried, which is supposed to help enhance dreams. You can burn a little before bed or sleep on a mugwort pillow. It's found in all parts of America, East Coast and West—anytime you see weeds growing through cracks in a parking lot, there's probably mugwort. You can harvest it yourself, dry it, bundle it, and burn it like sage. Specifically, mugwort is associated with lucid dreaming, which I've experienced a few times. I'm no expert, but when I've tried it, I've used a technique where you fall asleep while knocking on a wall. Something about that keeps your brain awake while your body goes to sleep, inducing that great moment when you realize, Wow, I'm conscious of the fact that I'm dreaming," said the Divergent star to Harper's Bazaar.
Article continues below advertisement
5. She's NOT into Edward and Bella's Twilight relationship.
"Twilight, I'm sorry, is about a very unhealthy, toxic relationship. She falls in love with this guy and the second he leaves her, her life is over and she's going to kill herself! What message are we sending to young people? That is not going to help this world evolve," explained Shailene to Teen Vogue.
6. She isn't the biggest fan of technology—or even cell phones.
"What I hold dear to my heart is nobody's business in the same way whatever you hold dear to your heart is nobody's business, unless you're willing to share that. As far as the hacking stuff goes, I don't really have to worry about that. I'm not a big technology person. I don't even have a smartphone. I don't even have a cellphone! And if I were to have one, it would be a flip-phone," said Shailene in an interview with The Daily Beast.
Article continues below advertisement
The Fabulist's Orly Shani on The Hills and Girl Crush Chrissy Teigen
7. Makeup isn't really a priority, unless she's on a talk show.
"I will get my makeup done for appearances and events. For me, to show up to something like Live with Kelly and Michael with Converse on and no makeup would be disrespectful. They're dressed up; it's their territory," explained Shailene to Into the Gloss.
8. She has special views on feminism.
Feminists everywhere cringed when Shailene was asked if she identifies with the movement. "No, because I love men, and I think the idea of 'raise women to power, take the men away from the power' is never going to work out because you need balance," she told Time.
What do you think of her statements? Any ring true with you? Tweet @OKMagazine and leave a comment below.