NEWS
New Tunes Tues: 5 Songs To Know This Week From Katy Perry, Glee Season 5 and More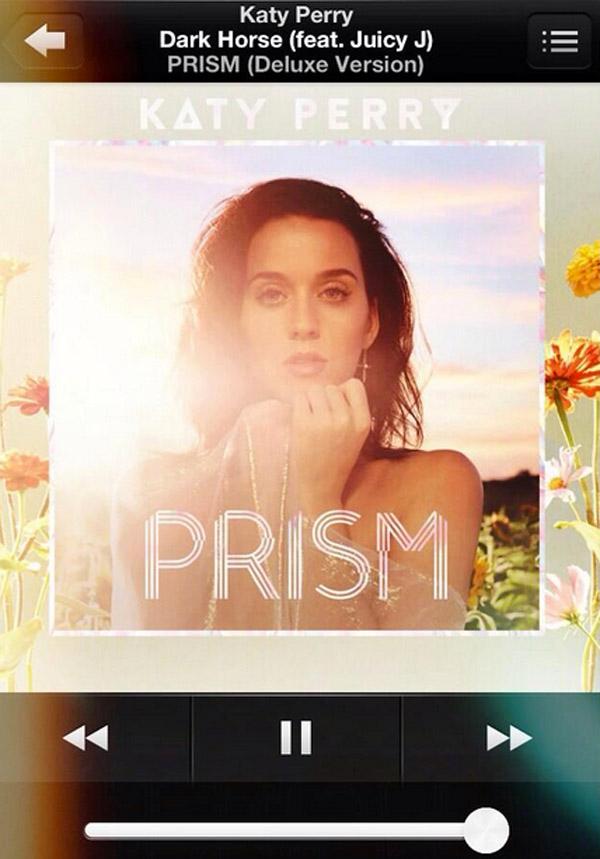 Welcome to New Tunes Tues, where I tell you what newly released songs/albums/music videos etc require your attention immediately. I know you've probably still got Britney Spears' new one, "Work Bitch," on repeat, but stop that for a sec and take a listen to this week's new gems from some gleeks, Katy Perry, an American Idol alum and more...
OK! News: Listen to Britney's Spears' New Single
Katy Perry, "Dark Horse." Talk about building excitement! Katy has released yet another song from her upcoming album Prism, "Dark Horse," which features a rap verse from Juicy J. This isn't the next single, though—Katy clarified on Twitter that the next single won't be released for a while and that this is just a "taste" of the album. To me this song sounds like old school Pink, and old school Pink is my favorite, so obviously I love this:
Article continues below advertisement
youtube=https://www.youtube.com/watch?v=vknABmlOPwU&w=480&h=360
Lea Michele, "Yesterday." The new season of Glee premieres next week, which means now is the time where we get our first listen to its new tunes. Lea Michele's version of The Beatles "Yesterday" wil literally bring you to tears, especially when you think about how this was one of the first songs Lea recorded after Cory Monteith's death in July. Listen a few times, then cry for hours. Secret's safe.
youtube=https://www.youtube.com/watch?v=r1P3kIsvbZY&w=480&h=360
Watch: The Promo for Glee's Beatles-Themed Season Premiere
Naya Rivera, "Sorry." And speaking of Glee stars, Naya Rivera and her BF, Big Sean, just released the lyric video for their collab, which also officially hit iTunes today. That means it's going to hit the top of the charts in like, 12 hours from now. Hey, that's just how the cookie crumbles.
Article continues below advertisement
youtube=https://www.youtube.com/watch?v=paqRQTmRvZc&w=640&h=360
OK! News: Miley Cyrus Raps on New Single
Daughtry, "Waiting for Superman." Chris Daughtry and his bandmates premiered this new single on the radio today, and then shortly after tweeted that this song will be the lead single off their next album, called Baptized, which comes out in November. Based on the title of the album and the tone of Daughtry's tweets I think they're going for a new sound and taking this record in a new direction, but that's just an educated guess.
youtube=https://www.youtube.com/watch?v=LjrdqZb40Gk&w=480&h=360
Jake Miller, "Collide." Everyone from Jason Derulo to Aaron Carter to the hotties of MKTO are endorsing this new artist and song on Twitter, so I figured I'd check it out. Then I did, and decided I really, really like this track. "Collide" is technically categorized as R&B, but I prefer to call it "EDM music that I actually like." Here it is: