NEWS
Nancy Grace's Secret Surgery Showed Mass Not Malignant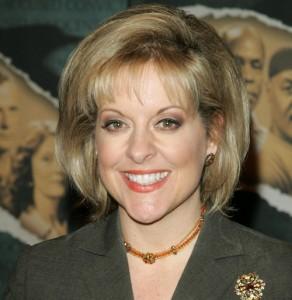 Article continues below advertisement
She is now recovering at her home with her husband, David, and three-year-old twins, John David and Lucy Elizabeth.
Nancy explained that the mass was discovered during a routine gynecologist visit after an ultrasound test was administered.
She didn't have any symptoms, but scheduled the visit based on "a hunch."
"He was very calm and very honest and he told me they had discovered a mass,'' Nancy explained of what the doctor told her after the nurse called him in.
She was told that it could be cancer and Nancy described hearing the news as "that moment you see in movies and you hear about that always happens to somebody else but not to you."
OK! NEWS: NANCY GRACE SPEAKS OUT ON TEEN MOM FARRAH'S FIGHT FOR SOPHIA
A few days later, Nancy had the surgery schedule Northside Hospital in Atlanta.
"It seemed like the world just stopped because you know when you wait a long time for happiness...it always just feels like it could be taken away,'' she said. "I think what bothered me most was thinking about watching the twins on the other side of life and seeing them grow up without a mother."
"And I think about it so many times on our show because we have stories of children who endured so much and don't have anybody to love them," she added.
Nancy said she was "the lucky one" and urged women to schedule routine exams. She hopes to return to work on Monday.