NEWS
Naomi Campbell Settles With 'Abused' Maid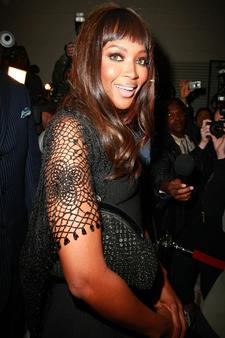 Naomi Campbell has smoothed things over with yet another ex staffer who claimed she abused her.
It was announced this morning that the supermodel has settled with her former maid for an undisclosed figure, the NYTimes.com reports.
Gaby Gibson worked for Naomi -- who has struggled with what seem to be anger management issues for years -- from November 2005 until January 2006.
In November 2006, she claimed that the British star had hit her, called her names and threatened to charge her with theft when she couldn't find a pair of Stella McCartney jeans.
Article continues below advertisement
Naomi denied the claims, and was never charged with any crime to do with the accusations.
The terms of the deal are confidential, reports the site, but both sides are said to be "happy" with it.
For some reason, Naomi has struggled keep the peace with her hired help for many years.
A string of assistants and maids have accused the catwalk star of hitting and otherwise mistreating them -- resulting in a series of lawsuits and even a criminal conviction for Campbell.