NEWS
Natalie Portman Beams Bright Among Fellow Oscar 2011 Nominees!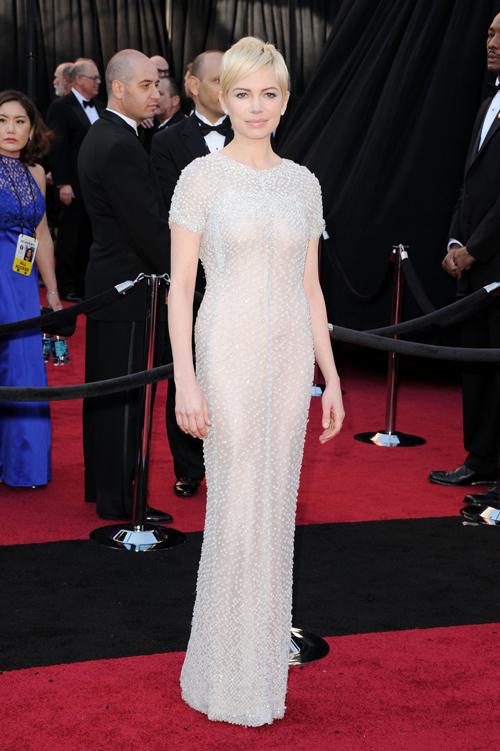 Natalie Portman had the perfect accessory on the red carpet at the 2011 Academy Awards — her growing baby bump! While the 29-year-old actress, who is favored to win the Best Actress tonight, says she is due sometime this spring, she looks like she may give birth any day now! Natalie wore a gorgeous fuchsia gown to show off her motherly glow.
The King's Speech costars Colin Firth and Geoffrey Rush caught up for some pictures and Natalie's fellow Best Actress nominee Jennifer Lawrence turned heads in a sexy red Calvin Klein gown.
Article continues below advertisement
Catch a list of Best Actor/Actress Supporting Actor/Supporting Actress nominees below.
NOMINEES
Actor in a Leading Role
* Javier Bardem in "Biutiful"
* Jeff Bridges in "True Grit"
* Jesse Eisenberg in "The Social Network"
* Colin Firth in "The King's Speech"
* James Franco in "127 Hours"
Actor in a Supporting Role
* Christian Bale in "The Fighter"
Article continues below advertisement
* John Hawkes in "Winter's Bone"
* Jeremy Renner in "The Town"
* Mark Ruffalo in "The Kids Are All Right"
* Geoffrey Rush in "The King's Speech"
Actress in a Leading Role
* Annette Bening in "The Kids Are All Right"
* Nicole Kidman in "Rabbit Hole"
* Jennifer Lawrence in "Winter's Bone"
* Natalie Portman in "Black Swan"
* Michelle Williams in "Blue Valentine"
Actress in a Supporting Role
* Amy Adams in "The Fighter"
* Helena Bonham Carter in "The King's Speech"
* WINNER: Melissa Leo in "The Fighter"
* Hailee Steinfeld in "True Grit"
* Jacki Weaver in "Animal Kingdom"