NEWS
Natalie Portman Blasts Romance Rumors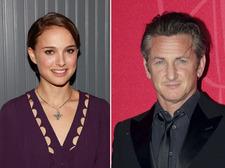 Back off, rumormongers – Natalie Portman is breaking her own rule of addressing gossip to clear the air. After reports surfaced linking Natalie with Sean Penn, she's speaking out to make sure those stories stop right now.
"Sean Penn is a friend and colleague. The reports that we are romantically involved are completely untrue," she tells Extra. "I normally do not respond to rumors about my private life, however, this repeatedly fabricated story has forced me to do so."
Article continues below advertisement
Sean and wife Robin Wright Penn recently split in April, filing for divorce and citing irreconcilable differences.