NEWS
Ne-Yo Shares Some of His Favorite Firsts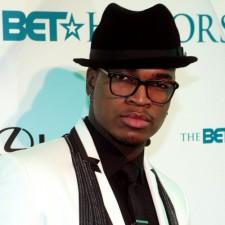 Ne-Yo shares exclusively with OK! some of his most memorable first experiences. Before a show you may be surprised to read the first thing Ne-Yo does to get ready for one of his famous Grammys parties. "Where you're literally crying and then you just go out and have fun," Ne-Yo shares to OK!, "that's the greatest s**t ever."
First album you ever bought?
First album I ever bought with my own money was, crap, it wasn't even an R&B album it was a hip-hop album. There was an L.A. based hip-hop group called the Far Side and I think it was their second album ever and with my crappy little job and my first pay check, I bought that album because someone told me it was good and then listened to it for a month and then started buying other CD's. It was kind of liberating because I never bought a CD before, so it was kind of a cool thing. I think I might have been 16.
Article continues below advertisement
First favorite song?
Had to be something by, no, it was a Michael Jackson song , "The Lady in my Life."
OK! NEWS: NE-YO SAYS HE'S "DEFINITELY" DROPPING AN ALBUM THIS YEAR
First advice on how to walk the red carpet? Bring a hot date?
No it wasn't even that, it was just smile. If you smile a lot for a period of time your smile starts to fade with the half way smiling and half way grinish look on your face. So make sure your smile is genuine every time you smile, which is very difficult to do because every time you smile your face starts to hurt. But now I have a iron-cast smile, you can bounce a quarter off my cheek. It's not a problem now, but in the beginning if you get on the carpet make sure you smile for real, or at least try to. Try to make sure your smile is real every time because then you'll get that halfway trying to smile thing, which you want to avoid at all costs. So I was like, 'OK, good to know'.
First embarrassing performance?
I was in a singing group when I was still in high school called Envy and we did amateur night at the Apollo. Yeah, I'm going to pretty much leave it there. I bet you can imagine. We didn't get booed off of stage. Ne-Yo in the Apollo, yeah, that should work! We didn't get booed off the stage, but we were not a crowd favorite I can tell you that. Terrible terrible thing. I was in a weird place in my life, I had bronzed hair. This is before I even knew who Sisqo was and this was when Steve Harvey was hosting the show. He was like, 'You look like that one boy from that group,' and I was like, 'OK, cool'. But it was not a good performance. Late 90's maybe like '98.
Article continues below advertisement
OK! NEWS: NE-YO SHARES HIS FAVORITE GRAMMY MEMORY
First thing you do to get ready to go on stage?
The first thing I do to get ready to go on stage. I bounce around and make noises because I don't like traditionally warming up my voice doing the scales and all that. That just seems really really stupid so I just make noises to kind of, you know, warm up my vocal chords. I bounce around like a boxer even though it looks kind of weird.
First thing you do when your getting ready for a party?
Take a shower and put on clothes and the cartoons are on already, they're always on. There's nothing better when crying while watching Family Guy. Where you're literally crying and then you just go out and have fun, that's the greatest s**t ever.
CLICK HERE FOR ALL OF OK!'S GRAMMY COVERAGE
First Grammy party?
Now that's what I'm talking about. I wasn't drunk at the Grammys. If you fall on the red carpet you'll never live it down. I was ridiculously drunk at the Grammy party, not at the Grammys. I remember at the Grammys we got there and the time in between the commercial time sitting around and the lights come up and you look around and see people you've never met before and would like to meet. Like seat fillers, I never understood seat fillers, like are these people just in a box back stage somewhere and they just pull people out as they need them? Because you never sit next to the same person, you get up go the bathroom and come back and there are like 4 people sitting there that weren't there when you left. It just has always been weird to me. But that's just me being ridiculously observant for no reason.
Reporting By Michelle Edgar