NEWS
Ne-Yo Working With LiLo On New Album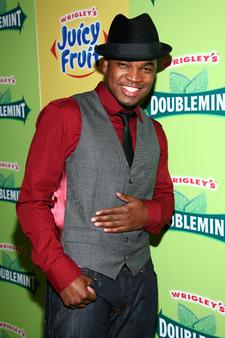 Get ready for Ne-Lo!
R 'n' B star Ne-Yo, who's penned smashes for some of the biggest female singers around, tells OK! that he is now trying to work his magic on Lindsay Lohan as well.
The hitmaker says he agreed to giving LiLo a helping hand with few tracks on her new album -- and that they haven't turned out as badly as he thought they would!
"I'm just trying to bring some stuff out of her that nobody's seen before," the Closer star, 25, he told OK! at an event to celebrate his new jingle for Big Red gum held at Nokia Theater in NYC on Tuesday.
Article continues below advertisement
"I don't know what the album is going to be, but the songs that we did are real quality."
In addition to his own hits, Ne-Yo's catalog includes Beyonce's Irreplaceable, Rihanna's Unfaithful and Mario's Let Me Love You.
And now he's whipped a some brand new jams for LiLo.
"The first song we did together, Bossy, she actually surprised me. She was a lot better than I thought she was going to be. She does a fantastic job on it, hands down."
He admits he doesn't know how many of the tracks she'll end up keeping for her third album, titled Spirit In The Dark, which is due in November.
By Valerie Nome