NEWS
NeNe Lets Rip! Leakes Tears Into Fellow Housewives, Slams Brandi Glanville As 'Just A Train Wreck!'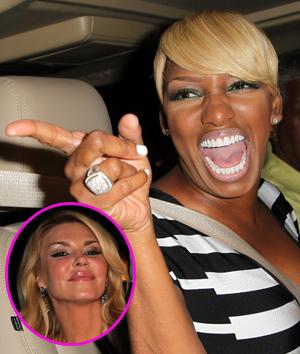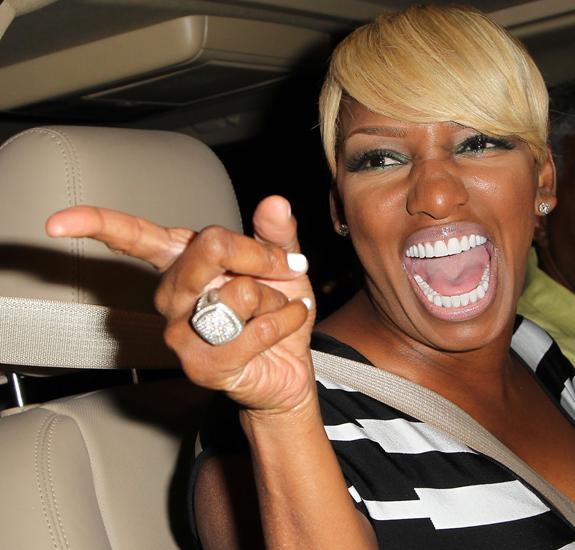 Outspoken NeNe Leakes tore into her Real Housewives counterparts Sunday night
First to come under fire was Beverly Hills' bad girl, Brandi Glanville, who Leakes branded a "train wreck" and gangsta!
Article continues below advertisement
OK! News: Find Out What the Real Housewives Get Paid
"Brandi's just a train wreck," the 45-year-old sniffed.
"Just a wreck. Just a wreck. She's just off the chain, she's off the hook with a lot of the things that she has to say, just so talkative.
"Brandi says a lot of stuff that she needs to NOT say. She's going to get read."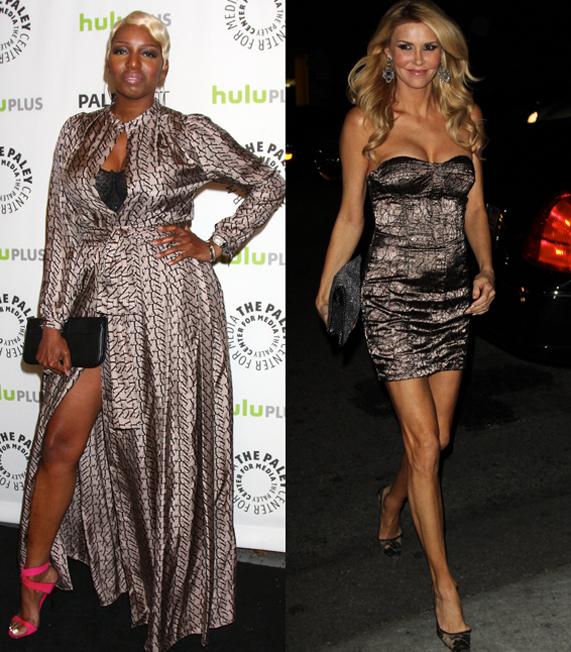 NeNe slammed Beverly Hills Housewife, Brandi Glanville, calling her 'a trainwreck'
When show host Andy Cohen pushed Leakes to further elaborate, she didn't hold back!
OK! Exclusive: Caroline Manzo Dishes on Season 5
"Just negative stuff, things like she thinks she's a gangsta, or something," NeNe said.
"She thinks she can get in people's faces and say whatever she wants to say. I like her when she's not drinking. Brandi and drinks don't work for me."
Also under the line of fire was Brandi's pal Lisa Vanderpump, who NeNe slammed for her super slim figure.
Article continues below advertisement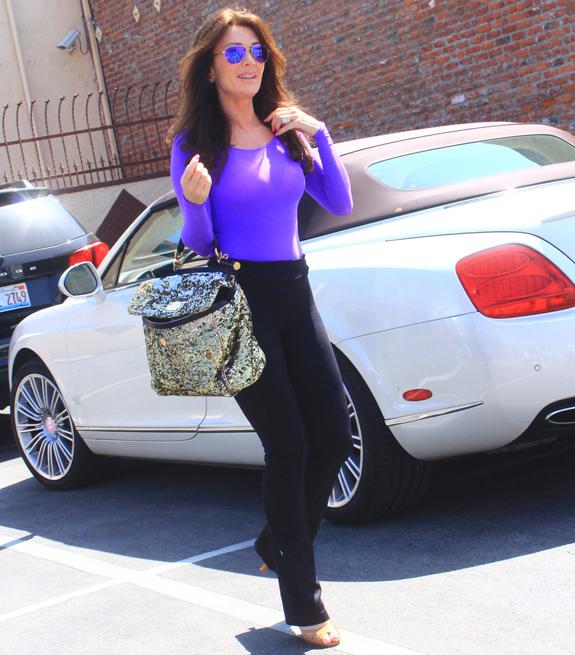 NeNe criticized Lisa Vanderpump over her slim figure, admitting though it was probably because of Dancing with the Stars
Next up was the Orange County ladies, who NeNe dismissed as "quite boring."
"I don't connect with them, most of them, for some reason," she admitted. "I almost want Bravo to recast Orange County. A couple of them are quite boring and can go!"
However, Vicki Gunvalson does get Leakes' seal of approval, and, along with New York star, Ramona Singer, is given props for being one of the original cast members of the reality hit franchise.
"Vicki is the boss, Ramona is the boss, I'm the boss," NeNe said. "You came on my show because you were watching me at home and you wanted to be just like me. That's why you joined the show.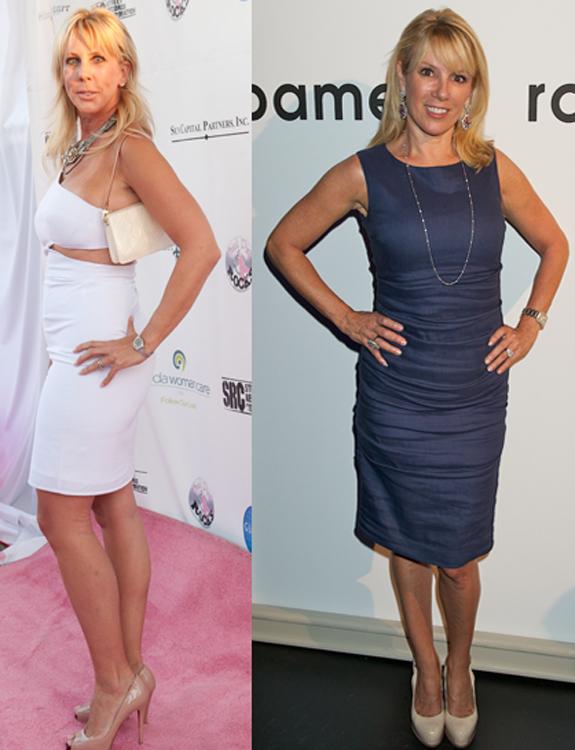 NeNe gave props to original castmembers, Vicki Gunvalson (Orange County) and Ramona Singer (New York City)
Article continues below advertisement
"All of us are original Housewives and we have a work ethic that is very different than the new girls that come on the show. All of us work our ass off. All of us definitely have big personalities but no one can out-talk Ramona."
NeNe went on to share which of the six current Housewives shows are her favorite.
"I like Jersey," she said. "I just think they're such gangstas. I just love them. They're so entertaining to me but you know what? They're getting a little too nasty."
She said that initially she was team Teresa Giudice when it comes to her ongoing family feud with sister-in-law Melissa Gorga, but now she doesn't care less for either of them!
"I don't like either one of them," Nene said. "I feel for Teresa because there's something about being the first one in–when you're the first one in on one of these shows and somebody comes behind you, it's sort of like, hold on, you need to respect the veteran. I was here first…you need to play on my territory.
Article continues below advertisement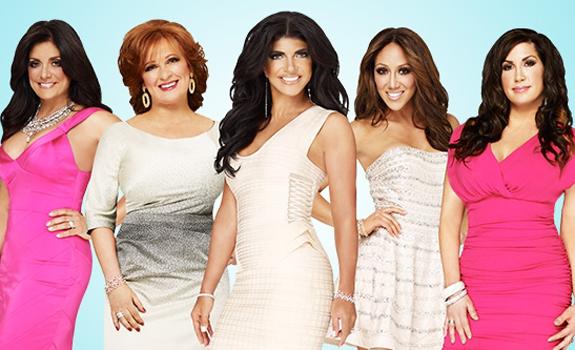 NeNe's favorite Housewives are the New Jersey ladies, who she praises as 'such gangstas'
"So I kind of sided with Teresa in that area. Melissa, you came on her show. So you watched her on television and you wanted to be on the show like she was. No, girl, take a seat now! You're not a veteran."
And when it comes to her own show?
NeNe weighed in on her castmate, Porsha Stewart, criticizing her over her relationship with her husband, but then softening her stance in light of Porsha and Kordell's split.
"Now that he's out of the picture….she can be herself,' NeNe said.
Finally, Nene had a few words for her ex-castmate frenemies, Kim Zolciak and Sheree Whitfield.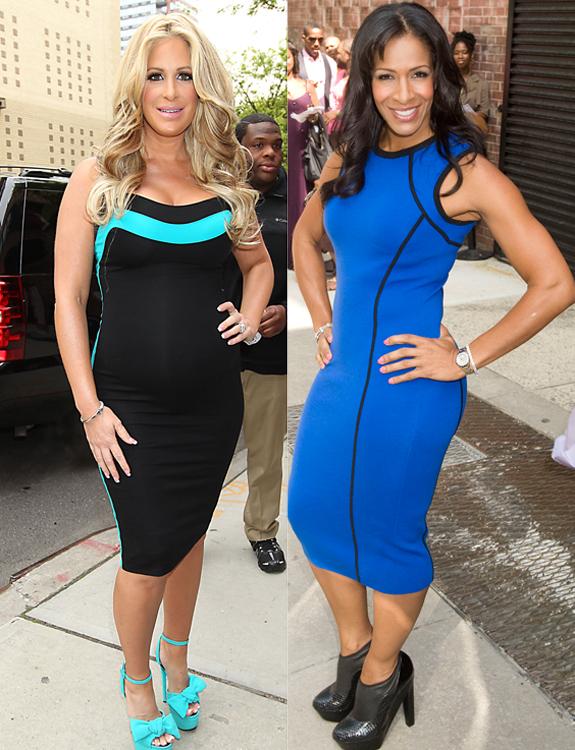 NeNe admitted she's made amends with Kim Zolciak, but branded Sheree Whitfield as 'very evil'
Explaining she has put her differences aside with Kim, NeNe vowed she would not be doing the same anytime soon with Sheree.
"Sheree, out of all the girls, is the very one person I will never have anything else to do with," she said. "I think Sheree is very evil, I think she's very mean and she is a true bitch, and that's not cute. She was super secretive. I hated that about her."