NEWS
New Moon Cast Celebrates Birthday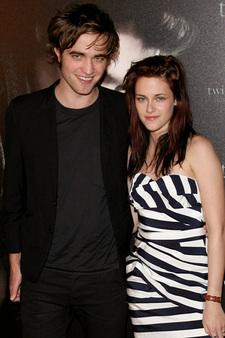 One good thing about being part of the cast of New Moon? Plenty of on-hand friends to help you celebrate your birthday!
Kristen Stewart headed out in Vancouver with castmates, including Robert Pattinson, to celebrate her 19th birthday at Chill Winston. RPattz seemed to have grabbed a lot of attention (of course), though he tried to stay below the radar in his dark hoodie. The gorgeous Brit had time to flash that killer smile of his for the camera, as well as give a thumbs up from the seat of the taxi.
Article continues below advertisement
Castmate Jackson Rathbone was also seen heading in with the birthday girl. Like the saying goes, the vampires and humans that film together, play together!
Have a news tip or great photo you want to tell us about? Shoot us an e-mail: tips@okmagazine.com