NEWS
New Tunes Tues: 5 Songs To Know This Week From Ashley Tisdale, Eminem and Rihanna and More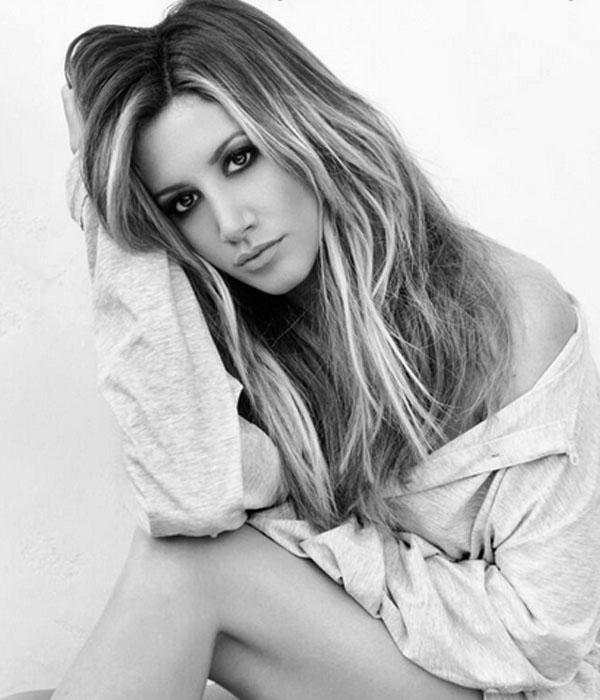 Welcome to New Tunes Tues, where I tell you what newly released songs/albums/music videos etc require your attention immediately. Clearly this week it's Beyonce's world and we're just living in it, but here's other new music to get acquainted with this week from Ashley Tisdale, Eminem ft. Rihanna and of fine, yes, Queen Bey.
Photos: The 16 Best Music Collaborations of 2013
Ashley Tisdale, "You're Always Here." Ashley's new single is super personal to her—it's about her grandfather, who passed away in September—and she worked on the song with her music producer fiance, Christopher French. Can you just feel the emotion? PS: Part of the proceeds for the song go to St. Jude's Research Hospital, so that's pretty great.
Article continues below advertisement
youtube=https://www.youtube.com/watch?v=d92K-sTFRZg&w=640&h=360
The Lylas, "Headed Home." Bruno Mars' sisters have a show on WeTV and now they have a single. Well, two, to be exact. Here's their second single, which was written by the girls in support of the Philippines:
youtube=https://www.youtube.com/watch?v=01fvl3ZPIvc&w=640&h=360
Photos: A Song-By-Song Review of Beyonce's New Album
Eminem ft. Rihanna, "The Monster." Em and RiRi, the biggest overachievers in the music biz, were all like "let's bang out one more insane music video before 2013 ends." The result? "The Monster," where Rihanna plays Em's sexy therapist. No wonder this song made our list of the Best Pop Collaborations of the year:
youtube=https://www.youtube.com/watch?v=EHkozMIXZ8w&w=640&h=360
Watch: John Mayer and Katy Perry Resemble Kimye In Their New Music Video
We The Kings, "Art of War." I remember these guys being huge circa 2009 when they had a hit with "Check Yes Juliet" and another hit song with Demi Lovato, but now they're back with their fan-funded new album, Somewhere, Somehow, which debuted at number 2 on iTunes yesterday. Like this lyric video for "Art of War?"
Article continues below advertisement
youtube=https://www.youtube.com/watch?v=2H1ynEFShg0&w=640&h=360
Beyonce, "Partition." Yes, you've probably already seen all, like, 18 of Beyonce's new music videos released with her surprise visual album, but "Partition" deserves its own attention. It's the most talked-about video of them all (probably because of B's sexy moves and bod) so take a looksie at the preview, and just buy the album already so you can see the rest. Worth it: