NEWS
New Tunes Tues: 5 Songs To Know This Week From Jennifer Lopez, Willow & Jaden and More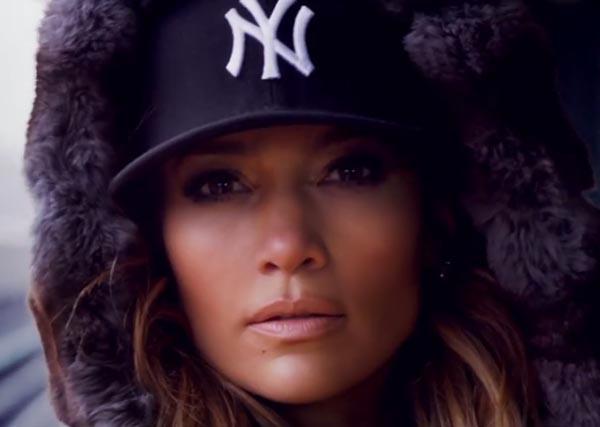 Welcome to New Tunes Tues, where I tell you what newly released songs/albums/music videos etc require your attention immediately. Despite an overcrowding of Golden Globes stuff all over the internet, these 5 new jams somehow still managed to make their way to our earbuds. Here's new songs to know from JLo, Willow and Jaden Smith, Lea Michele and more.
OK! News: Our Initial Thoughts on the Rihanna/Shakira Collaboration
Article continues below advertisement
Jennifer Lopez, "Same Girl." Just one day before she makes her American Idol return on season 13, JLO releases new music! Granted this is just a snippet of her new single, but I'm loving the vintage On The 6 vibes from this video teaser. Can't wait to see/hear the whole thing.
youtube=https://www.youtube.com/watch?v=xr7AuMcmCws&w=640&h=360
Willow Smith ft. Jaden Smith, "5." Um, how is this girl 13?! Willow, with a rap assist from big bro Jaden, sounds like she's for sure grown up since the days of "Whip My Hair." Next time let's get the Smith's good friend Pia Mia on a track and they'll have another hit instantly.
OK! News: Find Out The Latest On Ke$ha's Rehab Stay
Foster The People, "Coming of Age." Remember "Pumped Up Kicks?" That song was awesome but so is the band's new single, their first off their sophomore album, Supermodel. It's got that same melodic pop stuff that made these guys famous in the first place. Take a listen:
youtube=https://www.youtube.com/watch?v=XMQb_FcydxM&w=640&h=360
Lea Michele, "Louder." Ah, this is what I was waiting for. I had a few gripes with Lea Michele's debut solo single, "Cannonball," mainly because I didn't think it was catchy or memorable enough, but this is it, folks. The catchy, dancey Lea Michele single of our dreams. You like?
Article continues below advertisement
youtube=https://www.youtube.com/watch?v=GP1At92dwjY&w=480&h=360
OK! News: Hilary Duff Files For Divorce (And Also Records New Music)
Lily Allen, "Air Balloon." I love when you can hear an artist's British accent through their songs, but that's only half of the reason why I love Lily Allen's new single. "Air Balloon" has a similar vibe to her hit, "Smile," but it makes me even happier. I just feel happy when I listen to this. Do you?