NEWS
New Tunes Tues: 5 Songs To Know This Week from Enrique Iglesias and Pitbull, Lucy Hale and More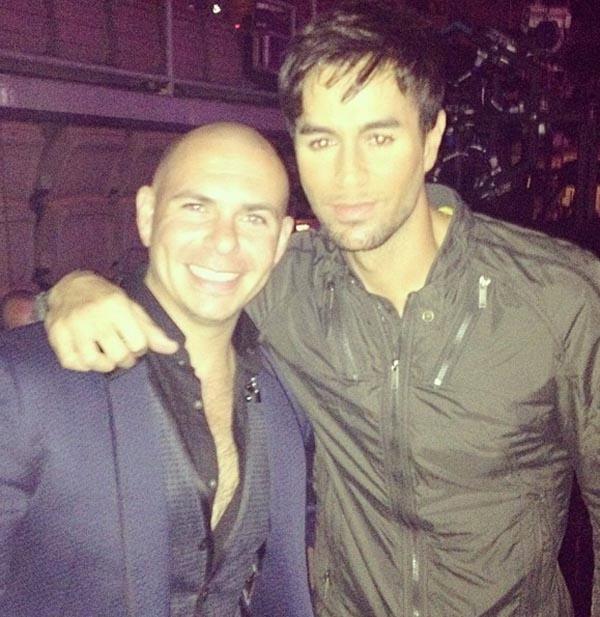 Welcome to New Tunes Tues, where I tell you what newly released songs/albums/music videos etc require your attention immediately. This week we've got a debut country single from a Pretty Little Liars star, two amazing pop collaborations, a party remix and more...
Photos: Happy Birthday, Blue Ivy Carter! See Her Cutest Moments in GIFs
Lucy Hale, "You Sound Good To Me." It was two years ago that the Pretty Little Liars star was talking about coming out with her debut country song, and it's finally here! Listen to the twangy tune below, and check out the premiere of the video tonight during an all-new Pretty Little Liars. Lovin' the cross-promotion.
Article continues below advertisement
youtube=https://www.youtube.com/watch?v=c_BESr5mrtk&w=640&h=360
Enrique Iglesias ft. Pitbull, "Freak." Nothing will ever compare to the catchiness of "I Like It" probably, but Enrique and Pitbull's newest collab comes pretty darn close. When Enrique says "cause I'm a freAKK" in the chorus and his voice goes up like that...can't handle. This song is so good. And it's probably the 2014 version of "Timber," so...
youtube=https://www.youtube.com/watch?v=XTMka6KJgV8&w=480&h=360
Poll: Vote For Nick Jonas, Karmin and More As The Best New Song of Last Week
Ellie Goulding, "Goodness Gracious." Obviously Ellie would be the one to make a lame quote that your grandma says into a cool dance track. The music video is pretty awesome also and I'm digging the neon.
youtube=https://www.youtube.com/watch?v=ekPBOVgGRSA&w=640&h=360
Article continues below advertisement
Lady Gaga ft. Christina Aguilera, "Do What U Want." OK, you caught me, the version of this song featuring R. Kelly came out in like, October. But after Gaga and Christina performed this song together on The Voice finale, they decided to make it an official duet and release it on iTunes. The result: So much diva, so much awesome.
youtube=https://www.youtube.com/watch?v=wAeV90a5l-E&w=640&h=360
Watch: Miley Cyrus Is Super Sexual In The Video for "Adore You"
Red Foo, "Let's Get Ridiculous (Remix)." We're all kinds of obsessed with Red Foo and his video for "Ridiculous" after interviewing him because he is awesome, but if you need more songs in 2014 that include the words "rachet" and "snapchat" in your daily life, you'll probably like the "Let's Get Ridiculous LFRK remix":
youtube=https://www.youtube.com/watch?v=z2eJFodlv4g&w=640&h=360
OK! Exclusive: Listen to a Playlist of 2013's Most Underrated Pop Songs
What's your favorite new song of the week? Any I missed? Vote for your favorite song below and tweet your pick @OKMagazine!
polldaddy poll=7697321