NEWS
New Tunes Tues: 5 Songs To Know This Week from Miley Cyrus, Drake & Jay Z and More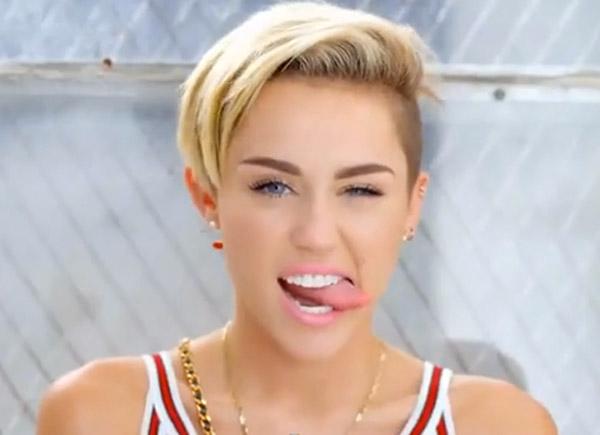 Welcome to New Tunes Tues, where I tell you what newly released songs/albums/music videos etc require your attention immediately. It wouldn't be a week of new music without some Miley Cyrus, so read on to see her raunchy new video, hear the new collab between Drake & Jay Z, new tracks from Cher Lloyd and the actual Cher and more.
Photos: 8 Concert Tours You'll Want to Go On This Fall
Miley Cyrus, "23." No, Miley's new music video isn't quite as naked as "Wrecking Ball," but yes, Miley does do a sexy twerk tribute to Michael Jordan in it. The song is named after his Chicago Bulls jersey number, so now it all (kinda?) makes sense. Watch Miley's new vid with Mike Will, Wiz Khalifa and Juicy J below,  then check out these pics of Miley Cyrus' sexual poses from the video, and um, apologies in advance if this forever ruins the NBA for you:
Article continues below advertisement
Cher Lloyd ft. T.I, "I Wish." And while I'm on the topic of semi-unlikely collaborations, here's the official music video from Cher and T.I called "I Wish." My favorite part of this video is either the end part where they all breakdance or the middle part where Cher stuffs her bra at a club. Come on. We've all been there.
youtube=https://www.youtube.com/watch?v=8EWINVP3B9A&w=480&h=360
Cher, "Woman's World." Granted this video has been out for a few weeks now, but today Cher's album, her first in twelve years, is officially released and the lead single is all over the place. It's empowering and perfect for a party and still sounds soooo Cher. I like.
youtube=https://www.youtube.com/watch?v=JjPWL-23w-w&w=480&h=360
Drake ft. Jay Z, "Pound Cake." Leave it to Drizzy and Jay to make a song about dessert sexy, you know? This song is on Drake's just-released album, Nothing Was The Same, which everyone and their mom is already talking about. This is NSFW, BTW, but is worth a listen or, like, twelve:
youtube=https://www.youtube.com/watch?v=3ovFaLyX8Kg&w=480&h=360
Article continues below advertisement