NEWS
New Tunes Tues: Fall Out Boy Duets With Courtney Love and More Music To Know This Week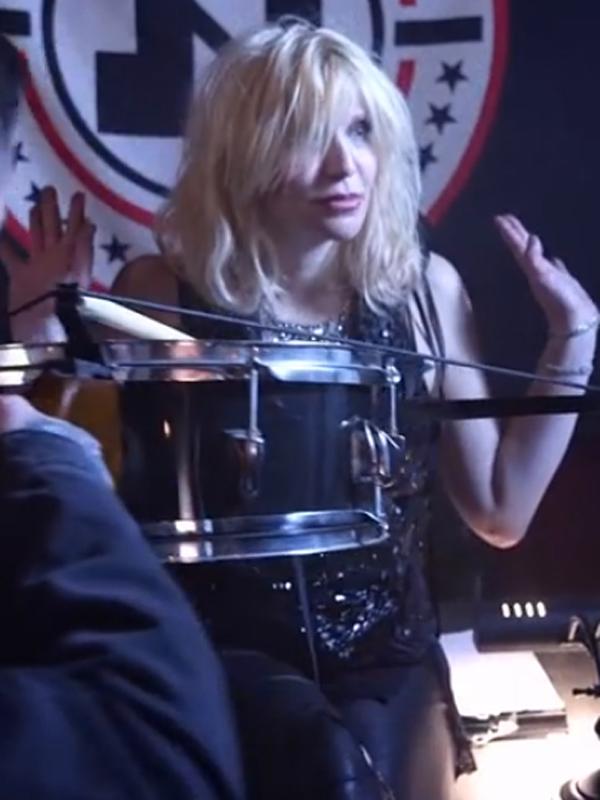 Welcome to New Tunes Tues, where we tell you what newly released songs/albums/music videos etc require your attention immediately. Read on to take a listen to this week's epic collaborations (one of which features Jay Z), a must-hear song from the Divergent movie soundtrack and more.
OK! News: Everything You Need To Know About The Music at SXSW 2014
Daft Punk ft. Jay-Z, "Computerized." Ok, we must first acknowledge the fact that this first song is only rumored to be real, according to pop music site Idolator.com. It could be a counterfeit Daft Punk track because the internet sucks sometimes. But it also features a verse from Jay Z that we've never heard before, so we're going to assume that this song is legit. Because it's too good not to be true, you know?
Article continues below advertisement
)
Fall Out Boy ft. Courtney Love, "Rat a Tat." Hole's frontwoman still got it! Courtney Love teams up with Pete Wentz and co. for their latest single and music video, and proves that girls can still totally have a place in rock'n'roll. Watch and learn, everyone else:
)
Paolo Nutini, "Scream (Funk My Life Up)." If all four of the Beatles still made music together today, this is possibly what it would sound like. Adele is a fan of this Scottish singer/songerwriter, and with good reason. Check out his new black and white music video which debuted just yesterday on Billboard, and stay tuned for his EP coming to the US this April: