NEWS
Nigella Lawson Says Husband Tried to 'Destroy' Her, Admits to Drug Use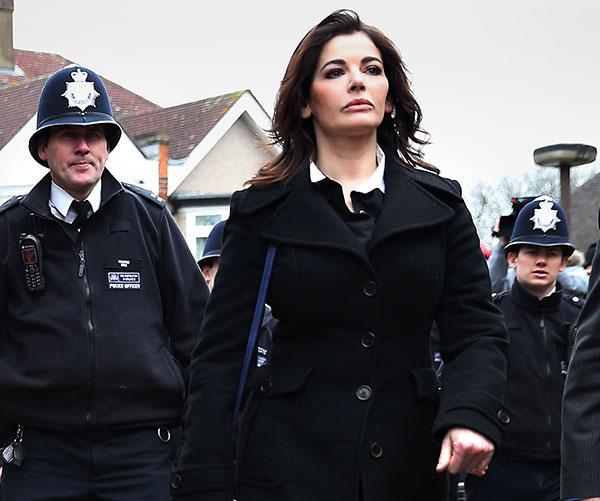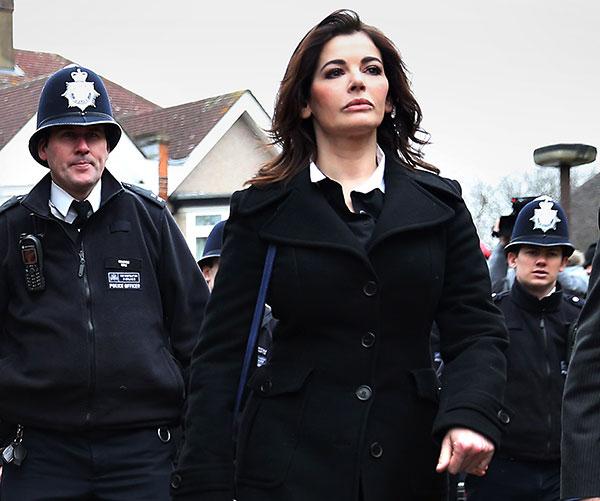 While Nigella isn't on trial here, her personal life has been dragged through the mud in the process. She claimed today that her ex-husband Charles demanded she testify, saying "He had said to me if I didn't get back to him and clear his name he would destroy me." After more questioning, she confessed that she opened up to the assistants about their relationship: "I would say 'I don't know how long I can take this' but I never made plans to leave him. He did lose his temper sometimes." Nigella was memorably photographed being strangled by her husband this summer.
Article continues below advertisement
OK! News: See who was just cast to play Christian Grey's mother in Fifty Shades of Grey!
Going on about the threats from Charles, Nigella said he promised to tell about her drug use. She then explained that she's tried cocaine twice and had the "odd joint" occasionally of marijuana, claiming both were a release from her tortured personal life.
What do you think of Nigella's confessions? Do you think her personal life should be pertinent to this case? Have you been following this crazy story? Tell us in the comments below or tweet us @OKMagazine.