NEWS
No Babies for Chelsea Handler: "I Don't Think It's a Good Use of My Time"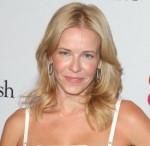 Outspoken comic Chelsea Handler is brutally honest about every aspect of her life, including her thoughts on motherhood — she never wants to experience it.
The Chelsea Lately host admits: "I would rescue a baby if I saw it on the street but I don't want to have any. I don't think it's a good use of my time."
OK! EXCLUSIVE: CHELSEA HANDLER'S FAVORITE THINGS
Although she's currently dating Animal Planet hunk Dave Salmoni, Chelsea opens up to the London Times about her former relationship to E! boss Ted Harbert.
Article continues below advertisement
"I wish I had a sex drive right now because honestly I have not. I have none, probably because my last relationship was so annoying, it took it out of me.
"It was like you know you have to break up with them, then you hope it's going to work out and the you know it won't. Ted's personality is the complete opposite of mine — he's very high-strung, very maniacal, very controlling."
Meanwhile, she addresses the furore around her alleged sex tape. "It's so absurd - it was a joke, not a sex tape. I'd rather it not have happened, but I'm not going to cry about it. Honestly, if I had it in my possession, I'd play it on my show."
And she insists she has no plans to go under the knife. "I'm a comedian, not an actress, I'm not going to get a facelift," she says.