NEWS
By The Numbers: 'Real Housewives of Beverly Hills' Season 3, Episode 8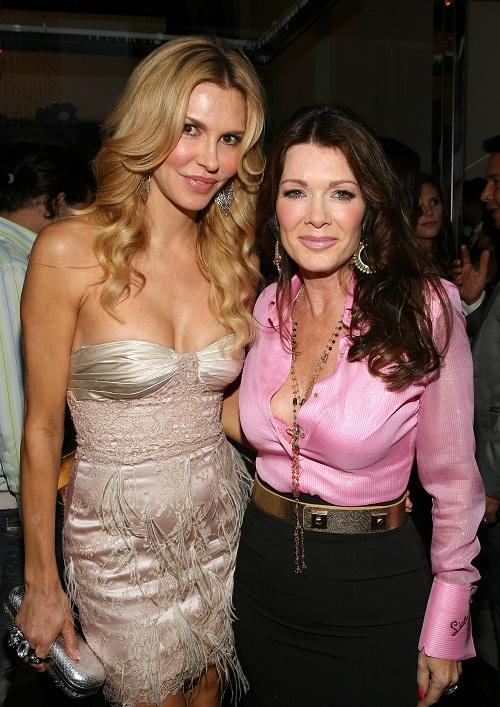 Article continues below advertisement
0: Number of seconds before we sighed in frustration with this episode, because it opened with Faye Resnick's ridiculous attack on Brandi at Kyle Richards' dinner.
30: Approximate number of seconds psychic Alicia spent looking to her third eye and waiting for a sacred elixir. Or something.
1: Number of blurred out photos on Kyle's entry table, which is weird since we're pretty sure her entire family has appeared on the show. WHO IS IN THAT PHOTO? We want to know.
However many sentences Marisa Zanuck said: Number of times we were reassured that Marisa is awesome.
0: Apparent number of times Yolanda Foster has made pasta in her life.
1: Number of spin-offs of Real Housewives of Beverly Hills there are: Vanderpump Rules, which premiered last night.
2: Number of spin-offs from RHOBH there should be: Vanderpump Rules, and one starring Brandi and Camille Grammer navigating their lives post-divorce while wearing fabulous outfits and complimenting each other on their respective attractiveness.
Article continues below advertisement
0: Number of people we know who became a responsible person by owning a horse.
10: Points Adrienne gets for matching her lipstick and nail polish like, perfectly. We couldn't do it.
0: Number of times we have walked into a conversation that's going like this: "I have seen you naked and you have a very pretty body." (It's a sad life.)
25: Approximate number of seconds that elapsed between Kyle saying "I love happy dinners" and gossiping about sister Kim Richards.
2: Approximate number of seconds it took for our eyes to well up with tears while listening to Brandi talk about her kids with Scheana Marie.