NEWS
By The Numbers: 'Real Housewives of Beverly Hills' Season 3, Episode 7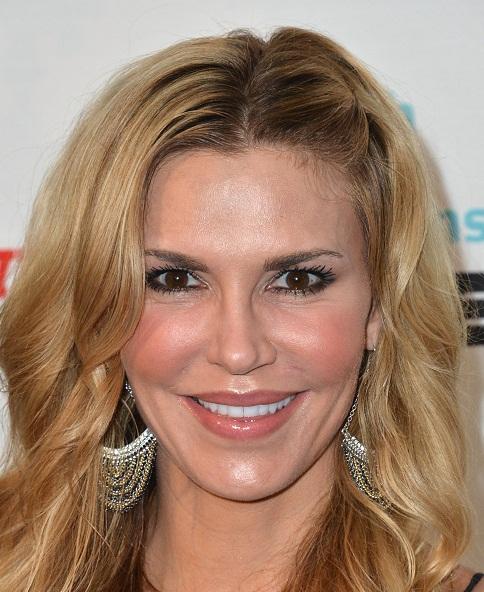 Article continues below advertisement
2: Number of times we were reminded why we forgave Camille Grammer for her behavior in season 1. First, she called Taylor out for the things she was saying about her relationship with her late husband, Russell Armstrong, in season 2. Second, she called Taylor out tonight. "You're steering it back to you. Let's keep it on what's going on tonight."
2: Number of times we got chills being reminded of Camille's terrible dinner party in season 1. First, after Camille told Brandi that she's never heard Adrienne talk badly about her, she finished: "Just know that." It reminded us of Allison Dubois' scary fortune-telling session with Kyle Richards. It went like this: "Blah blah, your husband will cheat on you, KNOW THAT!" Second, when Bravo actually flashed back to the episode! Eeee. No more, please! There is enough drama in the here and now.
1: Number of scenes we watched while not twisted into a pretzel of tense muscles. (Ken "winding" Lisa Vanderpump up about biscuits and tea.)
100: Does Ken not seem about 100 times more lively since his hip replacement surgery? And we thought we already loved him as much as humanly possible!
3: Number of times we were confused by something Brandi did. First, there was that fur vest she was wearing at Mauricio's party. Then, she apparently signed the card accompanying Ken's flowers "Mrs. Cibrian" ? Why? Finally, there was another fur vest at Kyle's. We really aren't digging these vets, but we might if we had Brandi's arms rather than, say, Barney Rubble's.
Article continues below advertisement
800: Degree of difference in difficulty between Kim Richards' and Yolanda Foster's workouts.
4: The number of large fried potato wedges we ate while watching Yolanda work out.
24: Length in inches, from top to bottom, of Brandi's magenta romper.
5: Awkward number of seconds the camera focused in on Marisa's chest. Perhaps the point was to show off the zany cocktail glasses but it was totally weird.
20: Number of times Faye Resnick, who maintains that Brandi attacks people, attacked Brandi at the dinner table. Don't believe us? We're really counting here:
1) "Do we have an investigator out there finding out if Adrienne has a book deal?"
2) "Can I just say something? That comment was so over the top...bought a book deal?"
3) "What was done to you that you're so upset about?"
4) "You just, are like, making these random allegations..."
5) "Oh. Fake laugh Yes." What was that?! That was kind of horrible.
6) "Have you called her and apologized?"
7) "Have you?"
MORE ON:
real housewives of beverly hills
Article continues below advertisement
8) "But don't you want to be the bigger girl?"
9) "It would be really nice."
10) "Send flowers. That's a great idea." Note: this was Camille's idea. And it's the worst idea we have ever heard. Again, it's not been disclosed what Brandi said about Adrienne and Paul Nassif, but we know it was about their "family" and libelous. We can't imagine anything that would trivialize the matter more than sending flowers. If we were Adrienne, flowers would make us even angrier, regardless of whether or not what Brandi said was true. What world do these women live in!? Beverly Hills, dahling. Where flowers fix everything.
11) "Send her an orchid."
12) "Then you're really not sorry."
13) "It's everybody's business at this point, Brandi."
14) "I know the things, the vicious things, you say about people."
15) "What I have seen from you, Brandi, is a lot of really cruel behavior."
16) "I think you attack people a lot. I think you probably need a lot of attention."
17) "I think you have been hurt a lot and you have to viciously attack people."
Article continues below advertisement
18) "And I know, Brandi, that now you're going to start attacking me."
19) "Don't say lies. Don't just spew your lies." Faye says this after Brandi suggests that Faye is doing what she is doing for attention. Faye just said this exact same thing to Brandi.
20) "Kim and you are not fine. Calling her a meth head?" Way to dredge up the past. Brandi said this after Kim and Kyle got all Mean Girls on her at Dana's house, hiding her crutches and generally trying to make her feel like an outcast teenager at a high school party.