NEWS
Ode to the Jersey Shore and 'Jersey Shore': 'Jersey Shore' Recap: Season 6, Episode 8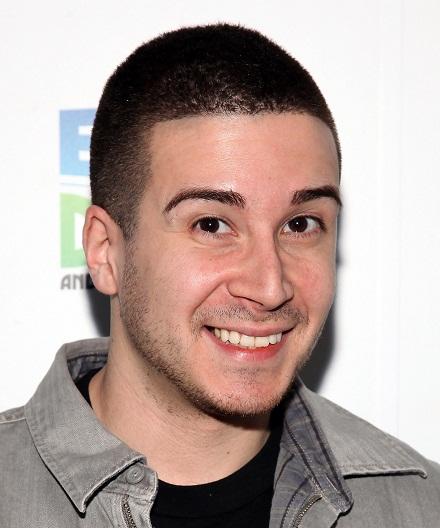 The beginning of this week's episode of Jersey Shore is exactly what we'd like to remind anyone tempted to make a "Good thing Hurricane Sandy wiped out the nasty Jersey Shore" joke (although we're sure none of you would be that cruel) about. The first ten minutes showcased the group's love for each other. We believe Ronnie Ortiz-Magro snapped at Deena Cortese because he wanted her to get out of her rut. And we believe Vinny Guadagnino helped her calm down because he cares, and not just to show off his life-coaching skills (which he definitely possesses). So, while we're not going to pretend that a lot of the stuff that happens on this show isn't cringe-worthy (we're looking at you Mike "The Situation" Sorrentino), we are also reminding ourselves, and anyone who might care, what the Jersey Shore really is. (While also recapping this episode.)
Article continues below advertisement
OK! GALLERY: THE JERSEY SHORE CAST SAYS GOODBYE: LOOKING BACK AT FIVE SEASONS OF GYM, TAN, LAUNDRY
Jersey Shore takes place in Seaside Heights, which is just one shore town. Many people vacationed here or in another shore town every summer while growing up, and still take weekend or day trips somewhere "down the shore" with their friends every summer — the same group of friends, oftentimes. Or, you know. They live there. For many people, when they think of summer, they think of the shore. They think of the boardwalk, the beach, the way the porch lights of the shore houses look lit up at night as they walk home. So while Deena and Sammi "Sweetheart" Giancola are hashing out their problems, imagine that it's you and your friends getting tired of each other after spending so much time in close quarters — and how you still know you can't wait to do it again next summer. When Nicole "Snooki" Polizzi steals a stuffed leopard, imagine how many people reluctantly realize how much money they spent trying to win something out of the damn crane machine, and that by the end of the night it seems worth it, somehow. And when The Situation and Paula go on a double-date with Deena and Chris, imagine how nice it is to sit indoors and have your food brought to you on plates after eating shore pizza outside for days. When Jenni "JWoww" Farley pushes shot glasses on Shore Store customers, remember how many people have paid too much for worthless trinkets every summer that they never even think about throwing away. Remember how it feels to be standing in a loud, crowded bar looking for that guy you just started dating, or the one you like, and then your best friend says "there he is!" and you realize he came through. (We're assuming you're not dating The Situation, here. And that he would rather hang out with you than Paul "DJ Pauly D" DelVecchio.)
Things change. Circumstances change, people's lives change. If any of your friends have gotten pregnant, moved really far away, or for whatever reason, you just could not have the same kind of fun (or meatball day) you've always had together, remember what that type of loneliness feels like. And imagine how amplified it would be by the place to which you attach a thousand memories being changed, too. It's a lot to take in, the realization that a place, that summer, might not ever really be the same.
Article continues below advertisement
OK! GALLERY:JENNI "JWOWW" FARLEY AND DEENA CORTESE ARE READY FOR THE FINAL JERSEY SHORE SEASON PREMIERE
It's part of the reason we failed to bring you a recap last week. (The other part of the reason was we were quite literally powerless.)
Next week: We try to get back to normal, Snooki talks wedding plans and Mike continues to "chalk it up," breaks up with Paula, or gets over himself.
One final note: Ladies, if your boyfriend wants you to "sit there and smile" or gets embarrassed when you act like "one of the guys" while he continues to grind on strangers and exist in various stages of disgusting, run. Run far and run fast.