NEWS
OK!'s 'Ask Heather' Advice Column: The 'RHOC' Star Answers Your Burning Q's Every Week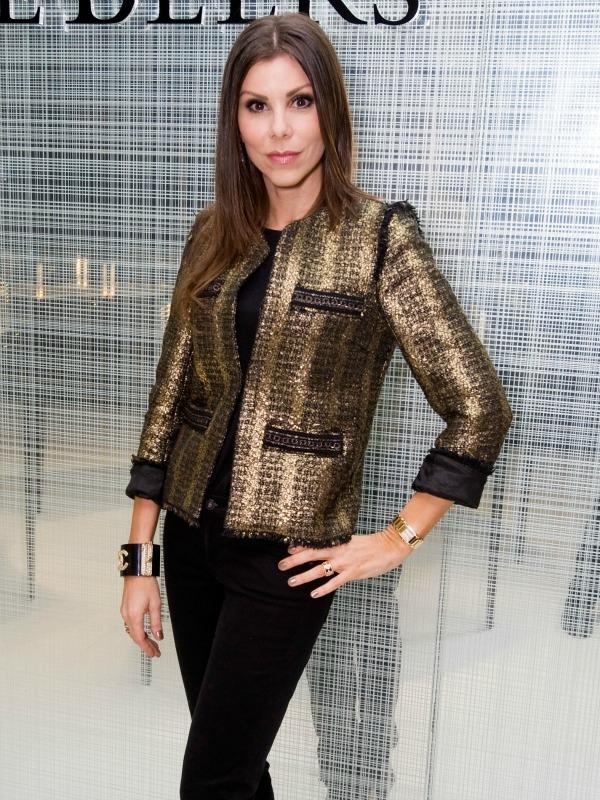 Real Housewives of Orange County star, actress, mother, wife, and entrepreneur Heather Dubrow is dishing her best advice each week in our OK! column: Ask Heather!
Last week Heather solved your appropriate tipping queries and this week she's tackling your relationship q's—read on for her pearls of wisdom...
Photos: 20 Hot Real Housewives Fashion Looks!
OK!: It was great to see you open up about your own bullying experiences on the show, but do you feel that all these realty shows are bringing more positive or negative light to the whole subject?
Article continues below advertisement
Heather Dubrow: I think that the subject of bullying is becoming very confused. You can be bullied at every age. It's not just a childhood issue, although it happens more to children because—the thing about bullying is that bullying happens when you can't extract yourself from. A kid has to go to school. If there is a bully on the playground, they have no way out. If you're being bullied in your home by a partner or a parent, you have to go home. There's no way out. You don't have to go to a dinner party.
OK!: So the fans were very vocal after this week's episode, is there anything else you want to clear up?
HD: People are entitled to their own opinions, but when people sit behind a computer with no photo on their feed like a coward, spewing venom and hate, then it's cyber bullying. We all get those kinds of comments about our families, about our looks. You know, this show is here to entertain. It's about our relationships. We are being paid to be vocal about each other and our opinions of each other. That's our job. I think what's interesting about these shows, is that social media is a part of the show. The interaction with the viewers and the opinions, it's all a part of it. It's the water cooler talk. I see the irony in the fact that the haters that are talking about some of us being bullies on the show are being cyber bullies. I'm sorry if you feel that way, but why would you then spew out that kind of venom.
MORE ON:
Real Housewives of Orange County
Article continues below advertisement
OK!: My husband and I will be celebrating our 25th anniversary this November—should we renew our vows? -- @debbotello
HD: Renewing vows is such a beautiful idea if that's what both want. I think in general, anniversaries are for the couple, and I think it's great. Whatever makes you happy I think it's what you do. Celebrating 25 years of marriage is an incredible accomplishment, so why not celebrate it?
OK!: For my sister-in-law's baby shower, her and her friend asked me if I wanted to come instead of just inviting me. What that flat out rude or am I being too sensitive? -- @Jst_mv_fwd
HD: Blame it on the pregnancy hormones. That's not the way that I'd like to be invited to a party, but it's your sister-in-law and it's her baby. Just go and let it go.
OK!: What do you do when the man you have spent the last 27 years with tells you he wants a divorce out of the blue? --@DeeSizemore
HD: I think what I would do is try to ask him to go to therapy with you. Because at the very least, I think if this coming through fruition, you can get answers and the therapist can help you get to a better place. Because being blindsided like that, I can't even imagine. You definitely need help. The two of you and you alone.
News: Heather's Advice on Party Planning!
Don't miss the newest episode of The Real Housewives of Orange County TONIGHT on Bravo at 8/7 C and tweet your q's about proper texting behavvior to @OKMagazine with the hashtag #OKAskHeather and she could answer you in next week's column!