NEWS
OK!'s 'Ask Heather' Advice Column: The 'RHOC' Star Answers Your Burning Q's Every Week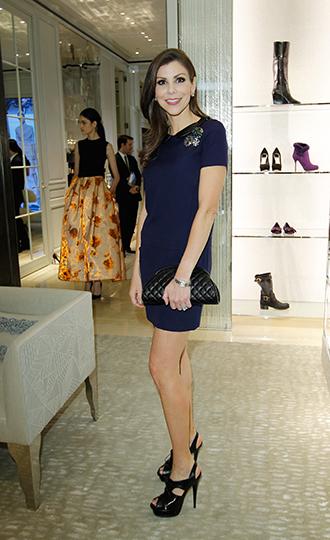 Article continues below advertisement
OK!: What would you wear to a daytime wedding in June?
Heather Dubrow: For afternoon wedding in the spring, you're typically going to wear a dress that you might wear out to brunch. Pastels work really nice, like a mint blue or green and there's a lot of lace coming back right now and eyelet, which I love. I think spring allows us to bring this pretty pop of color back into our wardrobe.
OK!: What about to a college graduation?
HD: They are very long and they tend to be partly inside and partly outside, so appropriate footwear is key. Stilettos are probably not going to work because you might be walking on grass and I think layering is important. I would also bring a hat, unless you know that you are going to be inside the entire time.
Watch: The Bravolebrities Tell Us Which Other Celebs Should Have Their Own Reality Show
OK!: One reader asks, "When is it appropriate to wear a white dress to a wedding event? I have a lot of them."
Article continues below advertisement
HD: Let's be clear on this. It's never, ever appropriate to wear a white dress to a wedding. The one exception is if someone is doing an all white party, which has been very trendy in the past few years. I just feel that you stay away from white when it comes to someone else's wedding functions. Wear your white dress to mother's day brunches, to a fun cocktail party, to an afternoon garden party, but not to a wedding event.
OK!: Can you wear short dresses to black-tie events?
HD: Here's the deal—you can wear a short dress to a black-tie event, but when it's noted on the invitation that it's a white-tie event, typically people are wearing long dresses.
OK!: What about wearing flip flops in the office?
HD: Not OK. Not even if you work at Starbucks—only if your office is the beach.
Article continues below advertisement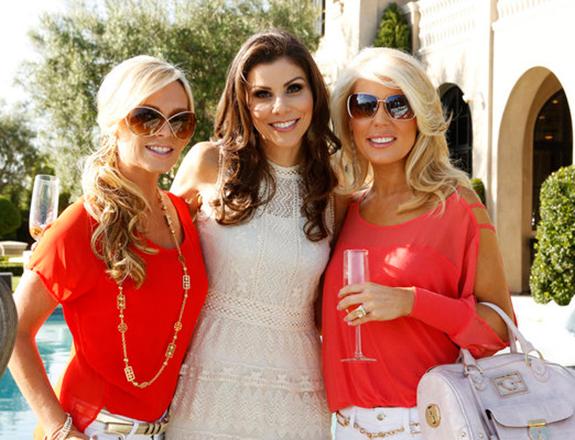 OK!: What about workout clothes to brunch after you've come from the gym?
HD: Where I live there are a lot of soccer mom types who—I think all of us—tend to put on workout clothes and wear them for the rest of the day since you're out running around. I made a conscious effort to stop doing that because I think it's important to get dressed—it puts you in a different mindset.
OK!: What about on a casual first date?
HD: You really want your date to notice you more than your outfit, so less is more. I would either do chic jeans, a blazer and a blouse, or a pretty skirt with a sandal or chunky heel. That way you have a little height, but you're not too tall. Definitely keep the neckline high though, no need to show all of your attributes on the first date.
OK!: How about when you meet your guy's parents for the first time?
HD: I have three girls and one boy, and I know when my son brings a girl over, I wouldn't want her to look cheap. I would want her to look nice, appropriate, and put together—like she made an effort. Because that would mean she was respectful and looking forward to meeting me and that would tell me a lot about her character.
News: Heather's Advice on Party Planning!
Don't miss the newest episode of The Real Housewives of Orange County TONIGHT on Bravo at 8/7 C and tweet your q's about end of year gift giving to @OKMagazine with the hashtag #OKAskHeather and she could answer you in next week's column!