NEWS
OK! Ask Heather: The RHOC Star Gives Her Best Beauty Tips!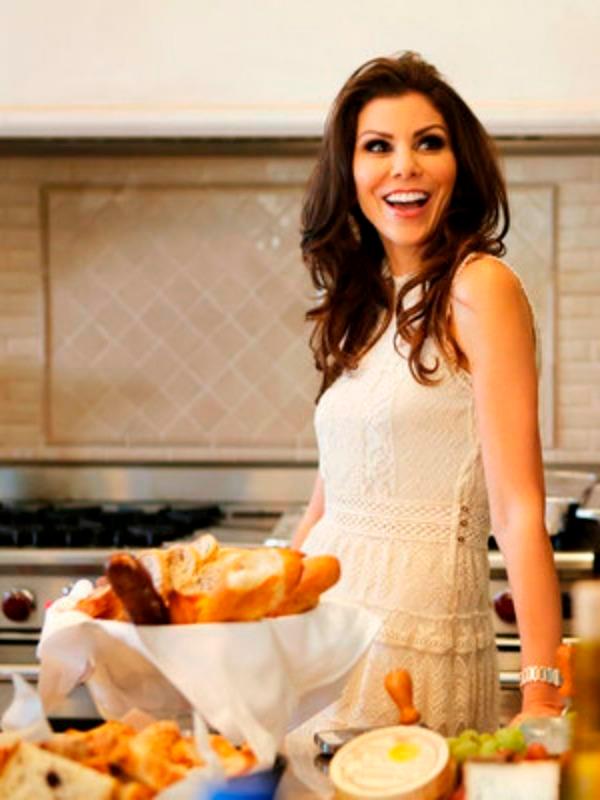 Article continues below advertisement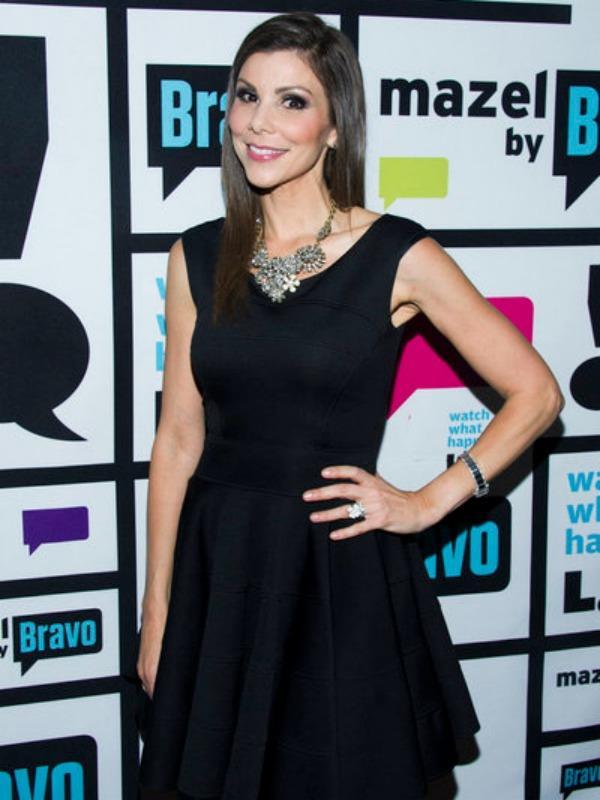 OK!: How is your on-camera makeup different from your regular makeup?
Heather Dubrow: It's not that different. Every single day I moisturize, and every single day I put on sunscreen. On camera, I like to wear some sort of fake eyelash, whether it's a full strip or individual lashes, just a little something to give a punch. I give my eyes a break on normal days.
OK!: How much makeup do you wear on a regular basis?
HD: Well, I just left the gym, so I'll tell ya. A little clear lip gloss, and a little mascara. I like my lips to always feel moisturized, and a little mascara so I don't look scary. But my day-to-day makeup could be as easy as mascara and lip gloss, I always wear sunscreen, and I usually wear some kind of light foundation. Not so much for coverage, but to protect my skin.
Article continues below advertisement
OK!: Did you change up your look after the first season of Real Housewives?
HD: I did! I wasn't used to reality television filming, and on all the TV I'd done, there was a director of photography who made sure you looked your best at all times. This? Not so much. After watching the first season, I thought my eyes looked really dark, and I didn't like it. My eyes were disappearing. I love a smoky eye, but you have to be very careful with it. Before this season, I experimented with different makeup palettes, and watching now I like it much much better. I think it's prettier.
OK!: What is your morning hair routine? How do you get it so smooth and straight?
HD: Let me just say that I am not good at doing my hair! During the season my hair takes so much abuse, so when I'm not working I try to do very little to it. I'm a ponytail girl. I rough dry it, which gives it a bump underneath it, then blow-dry the top few layers. If I need to, I'll flat-iron the top layer. I don't use a lot of products, but here's one of my cheap, drugstore picks—L'Oreal Elnett hairspray. You can spray that til the cows come home, and your hair will never get stiff.
Article continues below advertisement
OK!: What's your favorite brand of foundation or powder?
HD: I like to mix it up, but Make Up For Ever Invisible High Definition Powder. It really is invisible, and it'll keep you from not being shiny, but not looking cake-y. When you wear foundation, your skin should still shine through. It's not a layer of spackle. It should even out your skin tone.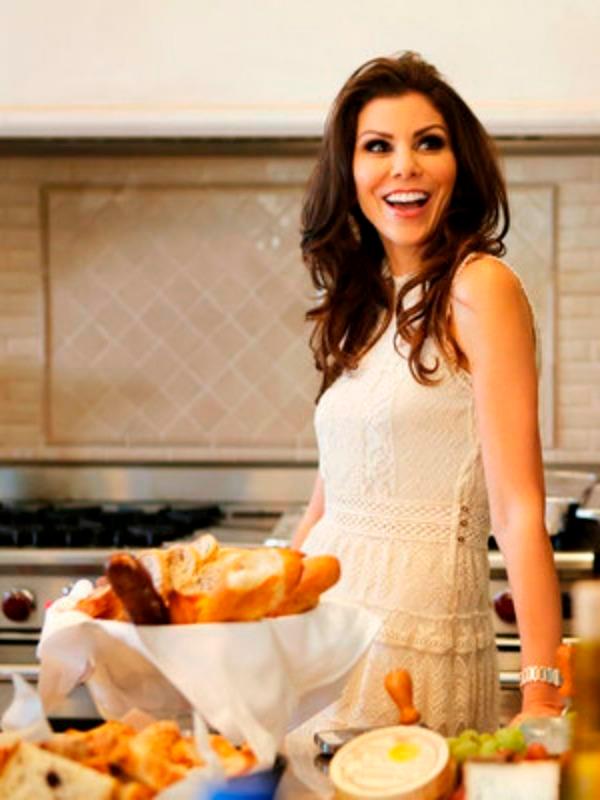 OK!: What's your favorite brand of makeup, if you had to pick one?
HD: I would say for colors, it's Chanel. For foundation-y products and skincare, it's Chantecaille. They make the best powder ever. And another tip, just because your powder comes in a compact, use a brush. Get a mini retractable brush that you can through in your purse.
OK!: Do you have another favorite drug-store buy?
HD: Wet N Wild lip liner in #666. it looks great on everyone, and makeup artists told me a decade ago and it's still true. I line my lips, and color my lips in with it lightly. Follow your natural lip line. You can throw any gloss on top of it—I like Chanel lip gloss for its consistency.
Article continues below advertisement
OK! News: Heather answers all of your career questions!
OK!: Are you a lip gloss girl or an eye product girl? What do you hoard?
HD: A little bit of everything! I work on television. I need lots of makeup! If I were on a deserted island, though, and you gave me four little pots—one black, one brown, one red, one pink—I could get by.
OK!: What's the best tip you've ever picked up from professional makeup artists?
HD: Learning how to cut my eyelash strips. With the eyelashes, less is definitely more. Don't pick the longest ones, just something a little fuller and longer than your own. If they go all the way into the corner of your eye, they poke you!
OK!: What should a person carry in their purse?
HD: You shouldn't carry your entire makeup drawer in their purse, especially if you're going to a special event. You just need a few items to punch up your look. I carry a little bag, and in the bag is a packet of blotting papers, a small powder compact, and black eyeliner. I love Revlon ColorStay. And my #666 Wet N Wild lip liner, which I break into many pieces, and a lip gloss.