VIDEOS
OK! Ask Heather: The RHOC Star Answers Career Questions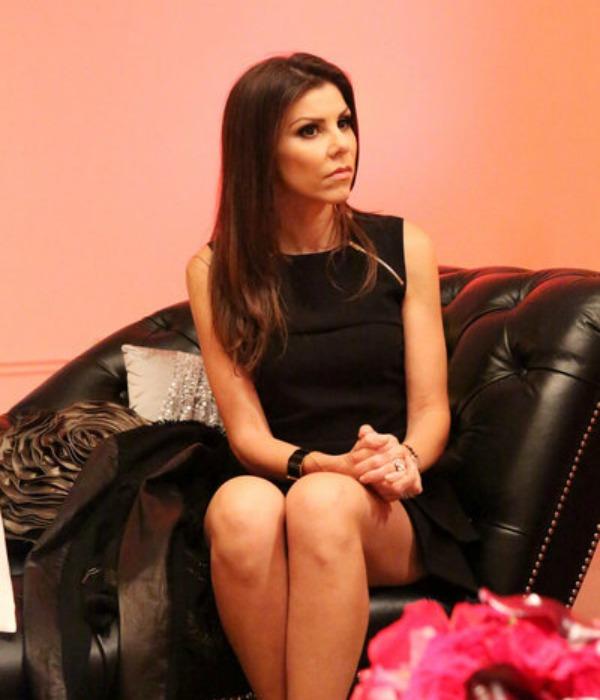 , the star of the , is different from some of the other ladies on the show in that she's always been working her butt off on a career. In addition to filming the reality show, she's a successful actress, and of course, mother to four.
OK! Exclusive: Happy 100 episodes, RHOC! See our best exclusives on the show.
She answered your careers questions and discussed finding your passions. Her belief? "It's never too late to be happy. Do something that makes you happy!"
Article continues below advertisement
OK!: When did you first know you wanted to be an actress?
Heather Dubrow: I always knew I wanted to be a performer. From a very young age, I was singing, and acting, and performing for my family. So for me it was very easy; I was passionate about something. But I do regret that when I went to college I didn't have a liberal arts education. I got a BFA in musical theater, so it was a very directed toward what I was doing. I wish that I had expanded my horizons a little bit.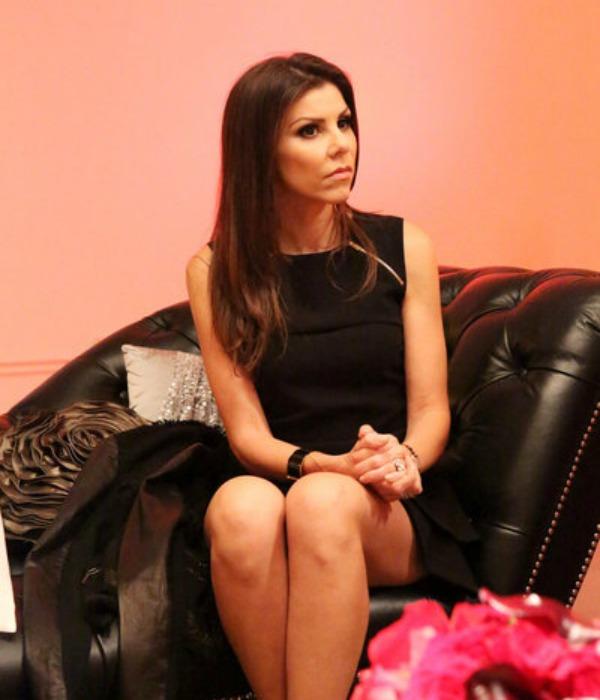 OK!: How did you know that was the right career for you?
HD: I just always felt so passionate about it. Passion for something is the number one clue. Now sometimes passion doesn't always line up with what is possible, so that's why it's so important—education, education, education. People who are a little less sure of what direction they want to go in should take as many different courses that they can.
Article continues below advertisement
OK!: What has been the proudest moment of your career so far?
HD: I would say the first day on set of That's Life. I'd gotten the lead role on this drama series, and I was known as a sitcom girl. Here I was, starring on this show directed by Mick Jackson, with Ellen Burstyn, Paul Sorvino, Debi Mazar, Kevin Dillon... Walking onto that set, I was just so grateful and proud to be there.
OK!: How do you balance acting, filming, and your life at home?
HD: It's not easy. I'm really a very structured person, as most people can see laughs, so it's not easy for me to go with the flow. As I get older, I'm learning to adapt better. I'm finding that if you go with the flow more, it's easier to balance. And sometimes you just have to let things go.
youtube=https://www.youtube.com/watch?v=u-uaofZ6OWo&w=560&h=315
OK!: Have you ever made a tough choice based on the kids?
Article continues below advertisement
HD: Yes, I essentially moved down to Orange County because of my husbands' career. He's a doctor, he needed to be closer to his patients. It made more sense for us to live in Orange County than it did in LA. I was home with the kids, and I put my career on the back burner to move down. It wasn't a difficult decision, because it was the appropriate decision, but it was still hard in my heart because I knew I was removing myself from from I was doing.
OK!: Networking can seem so scary. Is there a way to handle it with grace?
HD: There's a fine line between being pushy and being appropriate. It's hard to put friends in positions that might be uncomfortable. So I think, as I always say, less is more. But there's nothing wrong with knowing who you are, knowing what your skills are, and promoting yourself. It's important to find a way to promote yourself without sounding boastful.
Article continues below advertisement
OK! Exclusive: See Heather's favorite advice for dealing with wedding season.
OK!: Do you have any recommendations for people who are nervous going into job interviews?
HD: Sometimes a little nervous energy is a good thing! Make notes before you go, talking points, either on your phone or on a piece of paper. Review them before you go in, take a deep breath, smile. The rest—you just gotta let it happen.
OK!: How did you get started making a name for yourself?
HD: When I moved out to LA, I was brought here for a TV show that never aired, and I got a job singing at the Golden Horseshoe Jamboree at Disneyland. And there I met another guy in the show, and we put together a 14-piece band that started performing and eventually touring. We got an agent at William Morris. My bottom line—work begets work. The more you do, the more you get.
Article continues below advertisement
Watch: Which housewife told Lydia not to join RHOC?
OK!: Are there any early acting roles floating around that make you cringe?
HD: Every time I'm on , pulls out some hideous clip of me from some terrible old show. For whatever reason, that episode of Married with Children that I did airs all the time. I get tweets all the time. It must have been 20 years ago. The residual check is now 29 cents.
OK!: What advice for someone starting a new career path in their 30s?
HD: I think it's never too late. If you are single, and you don't have anyone depending on you, you can absolutely, easily change career paths. You might have to make a transition, but again, find out what you love doing. If we all did what we loved and got paid for it, what an amazing world. And I'm not talking about getting paid to sit around and watch TV and eat—
OK!: That's almost what I'm paid to do.
HD: laughs Yes!
Don't miss the newest episode of The Real Houswives of Orange County TONIGHT on Bravo at 8/7 C and tweet your q's to @OKMagazine with the hashtag #OKAskHeather and she could answer you in next week's column!