NEWS
The OK! Awards: Would You Rather Tour With Justin Bieber or Kanye West?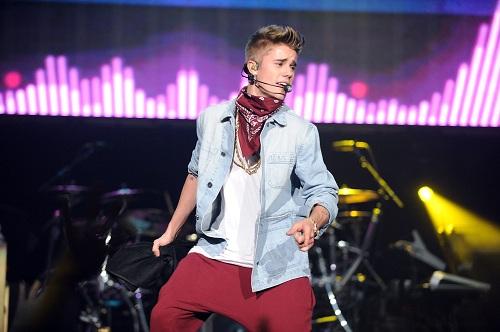 As another amazing year in pop culture comes to a close, we want to celebrate our very favorite moments! We bring you the OK! Awards. Nominations — and arguments — from our staff are below. We will be posting the nominations for a different category all week, and we want you to vote for your favorites! Winners* will be announced Monday, Dec. 31.
Category 2: Tour Envy: 2012 Concert Tour We Wish We Were Invited On
Article continues below advertisement
Aerosmith's Global Warming Tour (Nominated by: Lauren Brown, Site Director. Lauren says: Full disclosure? I'm a huge fan. But you can't deny their longevity and Steven Tyler is seriously drinking from the fountain of youth!)
Rihanna's 777 Tour (Nominated by Kelli Acciardo, Deputy Editor and Laura Sassano, Writer. Laura says: There are just way too many juicy rumors about this tour! I have a feeling things went on that I'd only believe if I saw them with my own two eyes, and I wish I did!)
The Rolling Stones' 50th Anniversary Tour (Nominated by Lauren Metz, Writer. Lauren says: It's pop culture history!)
Jay-Z and Kanye West's Watch the Throne Tour (Nominated by Dee Clarke, West Coast Editor. Dee says: Just so I could hang out with Beyoncé at the shows...and I love that "Paris" song, too!)
Justin Bieber's Believe Tour with Carly Rae Jepsen (Nominated by Lea Palmieri, Video Editor. Lea says: I like to imagine this tour was a 24-hour dance party!)
Madonna (Nominated by: Heather Newgen, West Coast Editor. Heather says: At age 54, the Material Girl still has it going on, and I bet she'd be a blast to party with!)
*Cast your vote and tell us your thoughts in the comments section below, on Facebook or Twitter!
RELATED NEWS
Voting is still open for: Song We'll Still Be Singing in 2013!