NEWS
OK! Exclusive: Aleks of Below Deck Gives Scoop for Tonight's Finale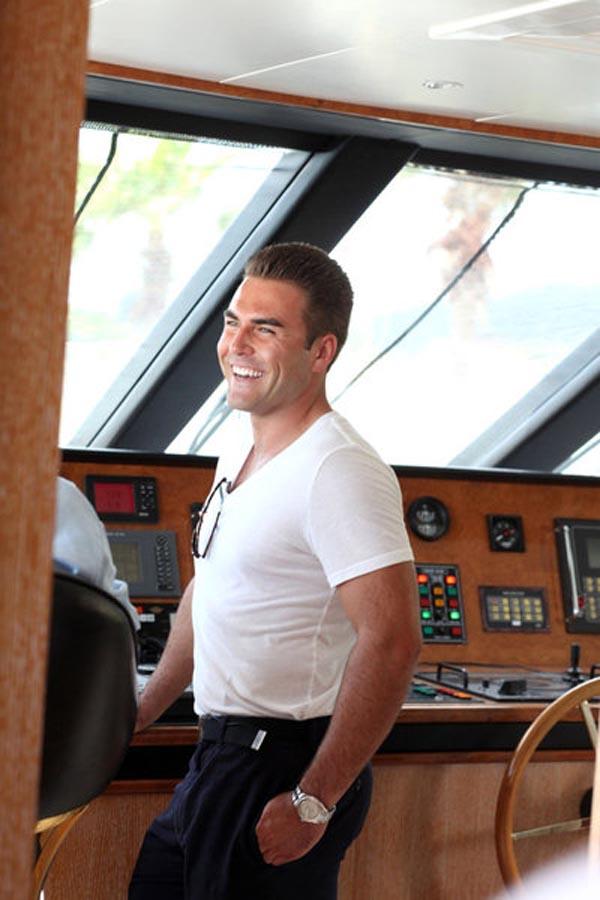 Smooth seas never made for a skilled sailor, or whatever that thought is that I read on Pinterest once, right? Second-in-command Aleks Taldykin had to deal with some rough emotional seas on this first season of Below Deck, and tonight brings the finale. He chatted with OKMagazine.com to tell us what to expect tonight—and maybe on season two! Are you listening, Bravo?
Article continues below advertisement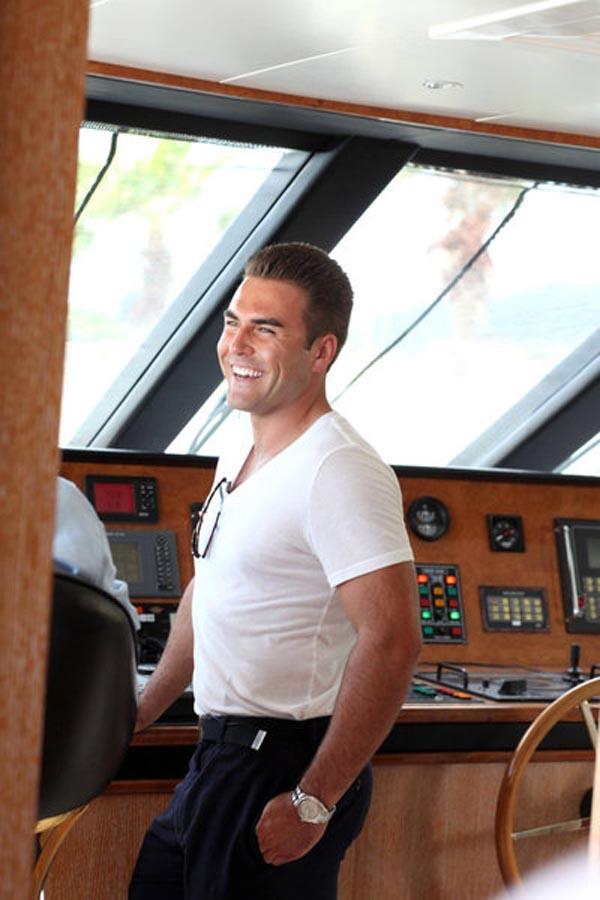 OK!: What scoop can you give us for the finale on Monday? Have you seen it?
Aleks Taldykin: I have seen it. It's good, it's exciting. It shows a lot of frustration and happiness all at once. Everyone's relieved the season is over. There's a few shockers I don't want to give away.
OK! News: Why is C.J. of Below Deck always shirtless? He explains here.
OK!: Are you happy with how it ended?
AT: Yeah. Being put in that position, training new people, it was a whole new situation, doing your job and having cameras follow you. But I got the job done.
OK!: What did you learn by watching yourself on TV?
AT: Looking at myself on TV is really awkward. There's another me. I learned I'm very stern and professional—I need to smile a little bit more. I take myself really seriously.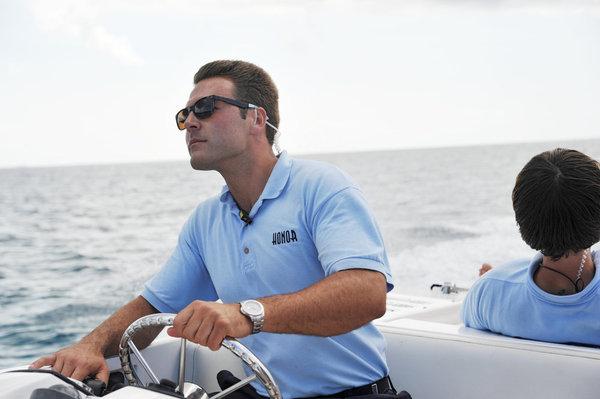 OK!: What were your favorite and least favorite parts of the season?
AT: When we were sitting in the crew deck and Ben starts talking about MASS-ages, when it's mas-SAGES. That was probably the funniest moment of the trip. Worst part was the drama I didn't want to deal with the crew.
Article continues below advertisement
OK!: Do you guys still talk since you finished filming?
AT: We all talk, except Adrienne and Lee. They're on their own level. But we're all very close. We all hang out as much as we can. We have a group text together. We talk daily.
OK! News: Dave of Below Deck compares his show to Jersey Shore!
OK!: That's great! So there wasn't any drama since the show aired, and you saw the confessionals?
AT: The only reason why C.J. said something behind my back is because I caught him drinking and reprimanded him for it. Otherwise he was cool with me the whole time. I put him in his place, called him an irresponsible child. There was some backlash on the friendship, which is fine, because I'm his boss. I'm not going to let some punk kid run around and drink on the boat like it's his own.
OK!: Is there anything you want to set the record straight on?
AT: I wish they had showed me driving the boat more! That's what I do. I don't just make orders. But other than that, hopefully, if a next season gets picked up, you'll see more. A little less drama, a little more fun in the sun.
OK!: How has the show changed your life?
AT: People come up to me and say, Hey, you're from that show! Which is awkward because I'm not really an attention person. I try to talk to every person I can on Twitter. I own a yacht management company in LA called Elite Yacht Management and we do big charters out here, so hopefully with the show we'll get more business. My clients love it. They find it very entertaining. They want us to use their yacht on the next season.
The Below Deck finale is tonight at 10pm!
What did you think of the first season of Below Deck? Did you root for Aleks? What do you think will happen tonight? Tell us in the comments below or tweet us @OKMagazine.